Siddharth and Namita Photo credit: Special Arrangements
Architect and designer Nimitha B. Ramaiah and her partner, student Siddharth Kaul, are on a mission to beautify public spaces in Bengaluru. When she returned from studying architecture in Barcelona, ​​she started exploring the city, says Namitha. "I studied how it affects the public. One idea I had was whether these spaces could be used in a meaningful way.
Living in Barcelona, ​​Namitha realized, public spaces were designed so that people could use them as much as possible. "Bengaluru also has beautiful parks, lakes and vast spaces, but most of them are neglected or unmanaged. So, our idea was to dedicate our weekends to make these places beautiful and interesting so that people can enjoy them." can be taken out of their homes to experience them.
Namita and Siddharth announced the beauty plans on their social media platforms. They received responses from donors and volunteers.
"We had a few people buy us paint and brushes and about 40 volunteers, who have been part of our beautification process, work with us on weekends." Painting and creating artworks on the walls, says Namitha, is a community activity.
As an architect with a keen eye for public spaces, Nemitha believes in finding places for beauty, which will also impact people's lives".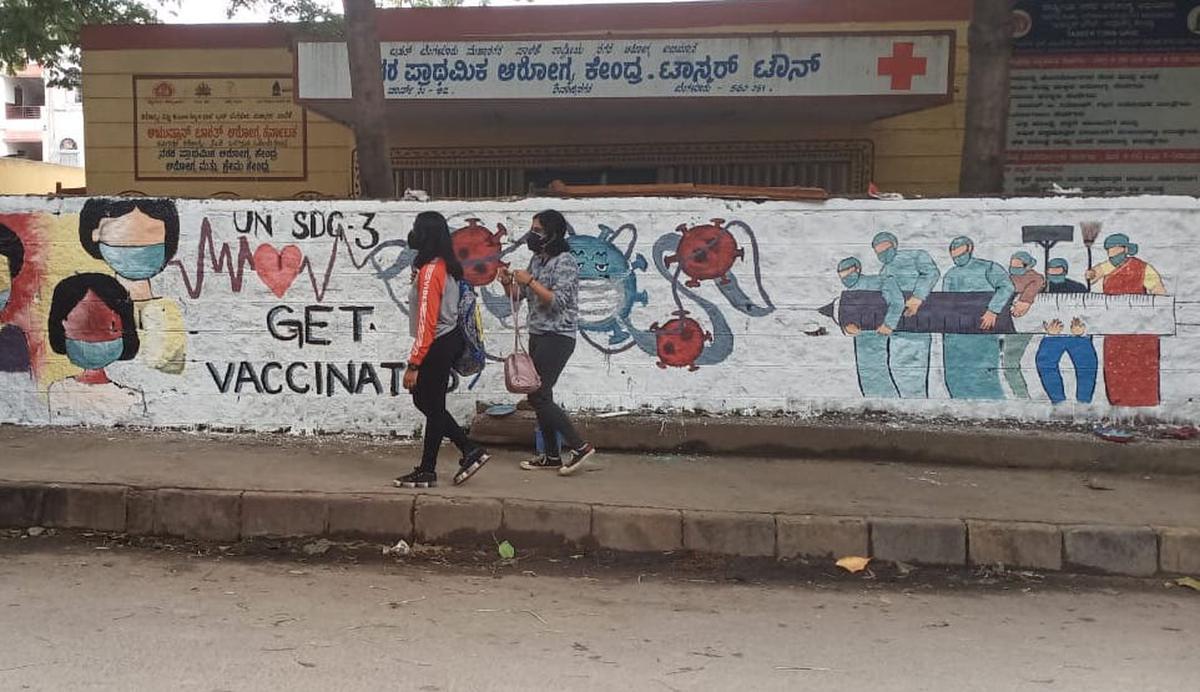 Some of their works Photo credit: Special Arrangements
Namitha and Siddharth organized a painting day at a government school in Halasuru, worked on the beautification of a government school in Yelahanka and a hospital dedicated to COVID-19 patients.
Halasuru Namitha said that the school is in a 100-year-old building, which became his canvas while his topic for the hospital was safety precautions. "If more people can share a similar vision, we can have more beautiful places around us," believes the architect, who says she wants the idea to spread throughout the city. Go so they can find more donors and volunteers. "We are open to beautifying school parks, walls and any public space as long as there is a donor who provides the raw material. Currently we have permission for the ESI Hospital wall in Hilasuru. Working on it.