Chef Gagan Anand's gastronomic experiments with Indian cuisine arrive in New Delhi for 20 days.
Beginning on February 18 and ending on March 18, Gagan promises a 'food opera' for 35 patrons every night. The meal, priced at ₹50,000 with alcohol, and ₹40,000 (all inclusive) without alcohol, has not deterred the city's foodies. On February 1 – the first day of bookings – the hotel completed 150 reservations.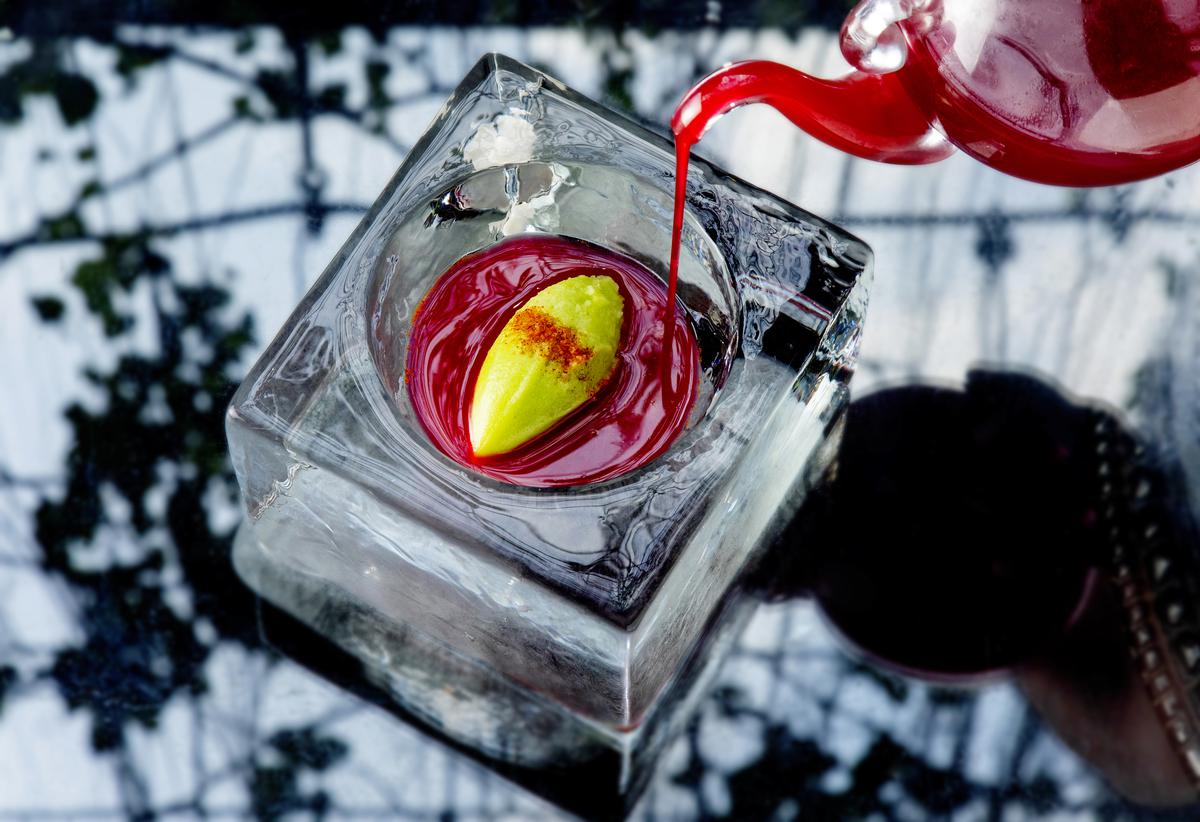 A dish by Gagan Anand from his tasting menu Photo credit: Albert Ramirez
It is a homecoming for the chef, who is in the capital for a month, with a unique culinary experience. It's a brave move to close up shop in Bangkok for a month and bring your entire team to the Hyatt Regency for a 20-day Gagan residency. This is what makes him the man he is—a rebel and a risk-taker.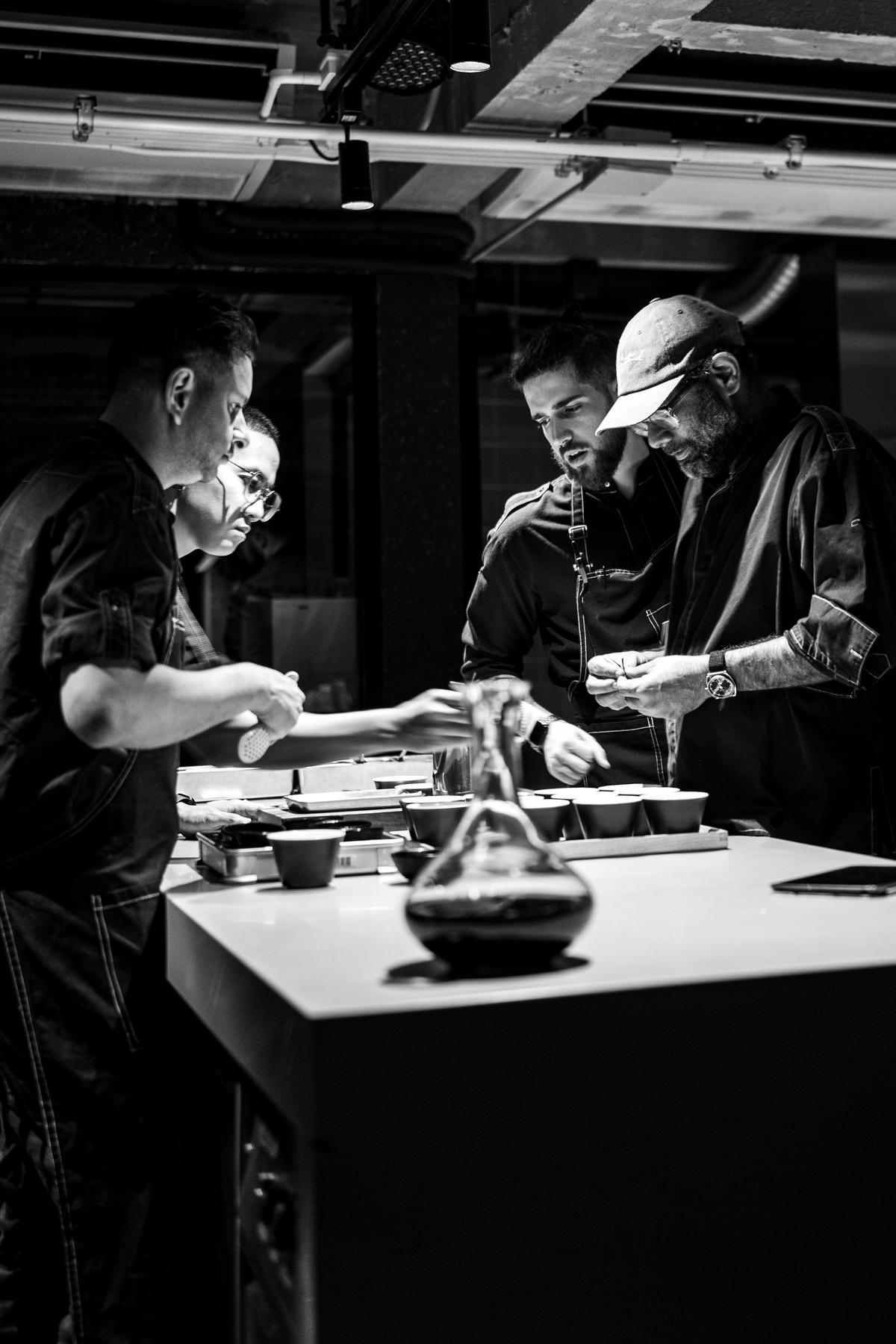 Gagan Anand with the team
On a journey to change the perception of Indian cuisine internationally, Gagan describes his cooking as "progressive Indian", where he embraces science and innovation while retaining the flavors of his homeland. Let me take it. His expertise has earned him several accolades — his eponymous restaurant in Bangkok, Gagan, topped Asia's 50 Best Restaurants for four consecutive years from 2015 to 2018.
After parting ways with his partners, the celebrity chef opened his own place, Gagan Anand, in Bangkok in 2019. Just a few miles from the original outpost, it's a "communal and intimate 14-seat theater with front-row seats. According to the official website, in their open kitchen. In March 2021, its new restaurant Ranked fifth on Asia's 50 Best Restaurants list, won the Most New Entrant Award.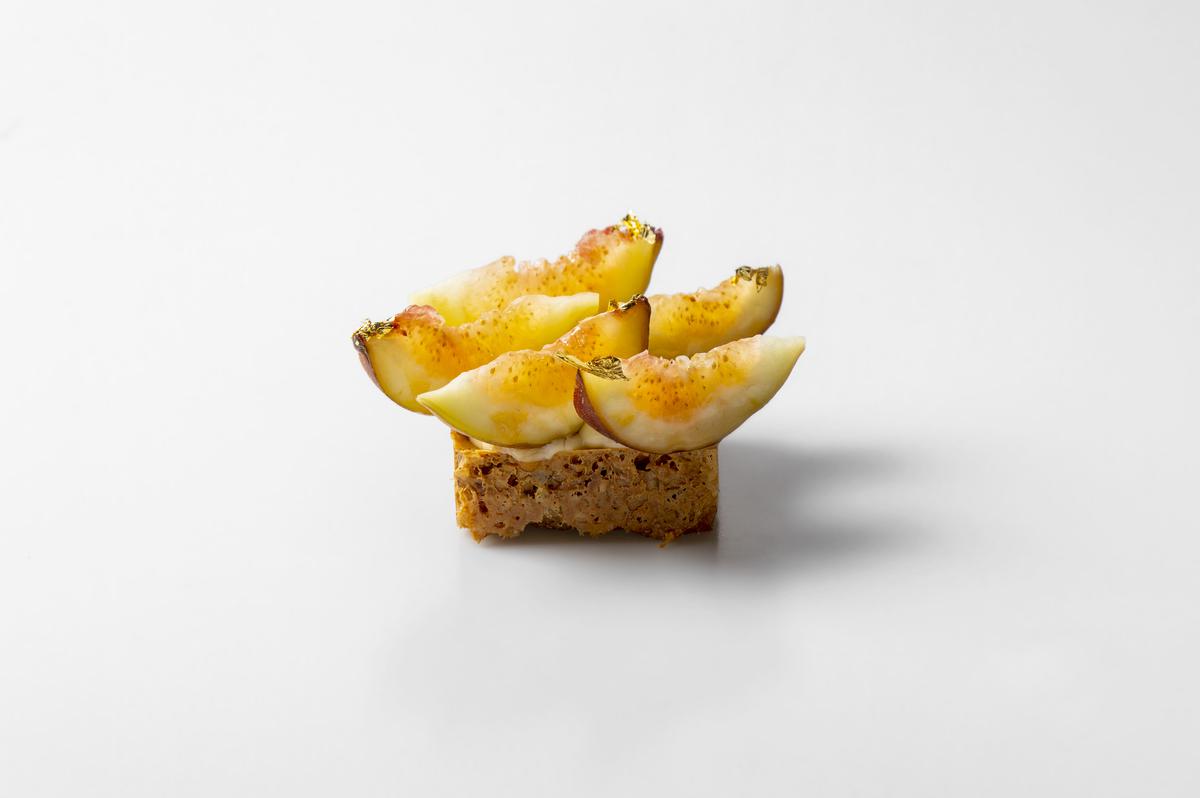 A dish by Gagan Anand from his tasting menu Photo credit: Albert Ramirez
There is a lot of curiosity about their Delhi menu. While Gagan didn't divulge details — even pricing was kept under wraps until bookings opened — it's certain that the 25-course degustation menu will highlight the chef's unique interpretation of traditional Indian cuisine, with a contemporary twist.
In an interview at the hotel, he revealed that preparations for the residency had begun in September 2022. 14 Bangkok crew members will recreate the experience in the national capital. Additionally, Gagan says there will be generous use of local and seasonal produce. When he was here in the last week of January for a press interaction, he visited Delhi's famous markets such as Chandni Chowk and Chittaranjan Park for inspiration.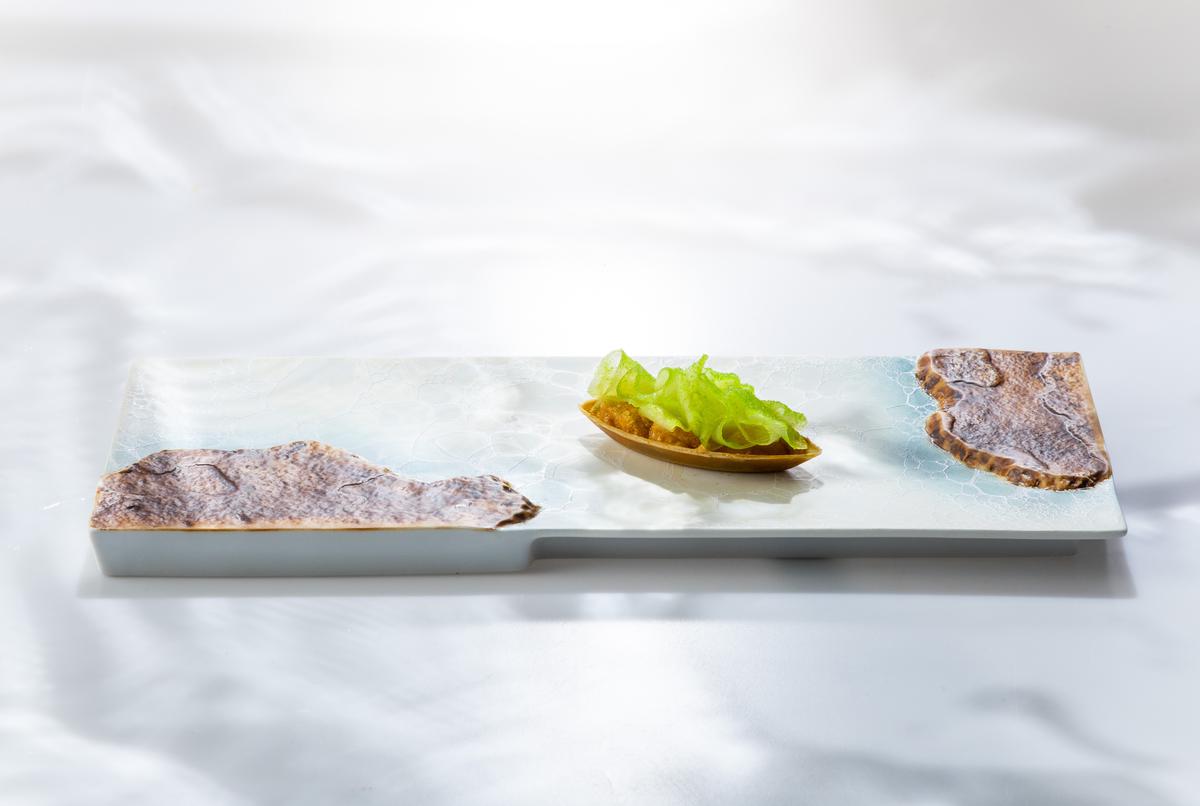 A dish by Gagan Anand from his tasting menu Photo credit: Albert Ramirez
"We have 25 textures, 25 temperatures, 25 senses, 25 emojis, 25 emotions, 25 techniques and most importantly, my 25 years of cooking," he says.
Looking back on his career, the chef says he started his journey as a culinary student at IHMCT Kovalam, Kerala. It was there that her first cooking instructor recognized her talent, as she made caramel pudding, bread rolls and mashed potatoes, among other dishes.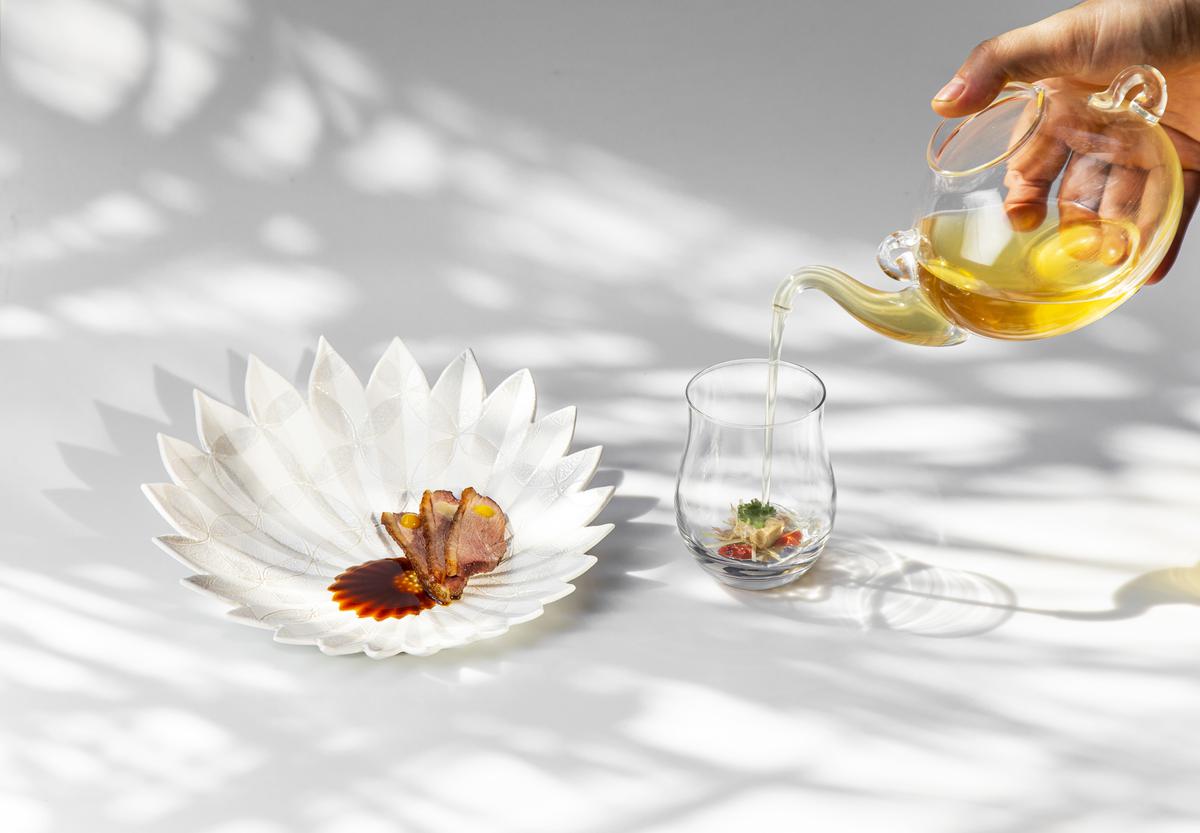 A dish by Gagan Anand from his tasting menu Photo credit: Albert Ramirez
It's safe to assume that as one of the top Indian chefs in the world, there must be intense pressure to perform, especially in India. In true Gagan style, he replies, "No pressure, it's all very easy. I'm just enjoying the inspiration that comes in our daily lives. That's why we're doing this residency: To reinvent and recreate.
Nostalgia on the menu.
Although Gagan delights in creating complex, clever menus, there's nothing more comforting to him than a simple home-cooked meal. Born to Punjabi parents living in Kolkata, he has a special love for the city.
Stating that Bhitki They will also be part of his India menu, he says, "My soul is Punjabi, but my heart is Bengali. Through this residency, I will bring the memories to the plate. These are my memories in India when I was growing up as a child." was, and the food I ate," he admits.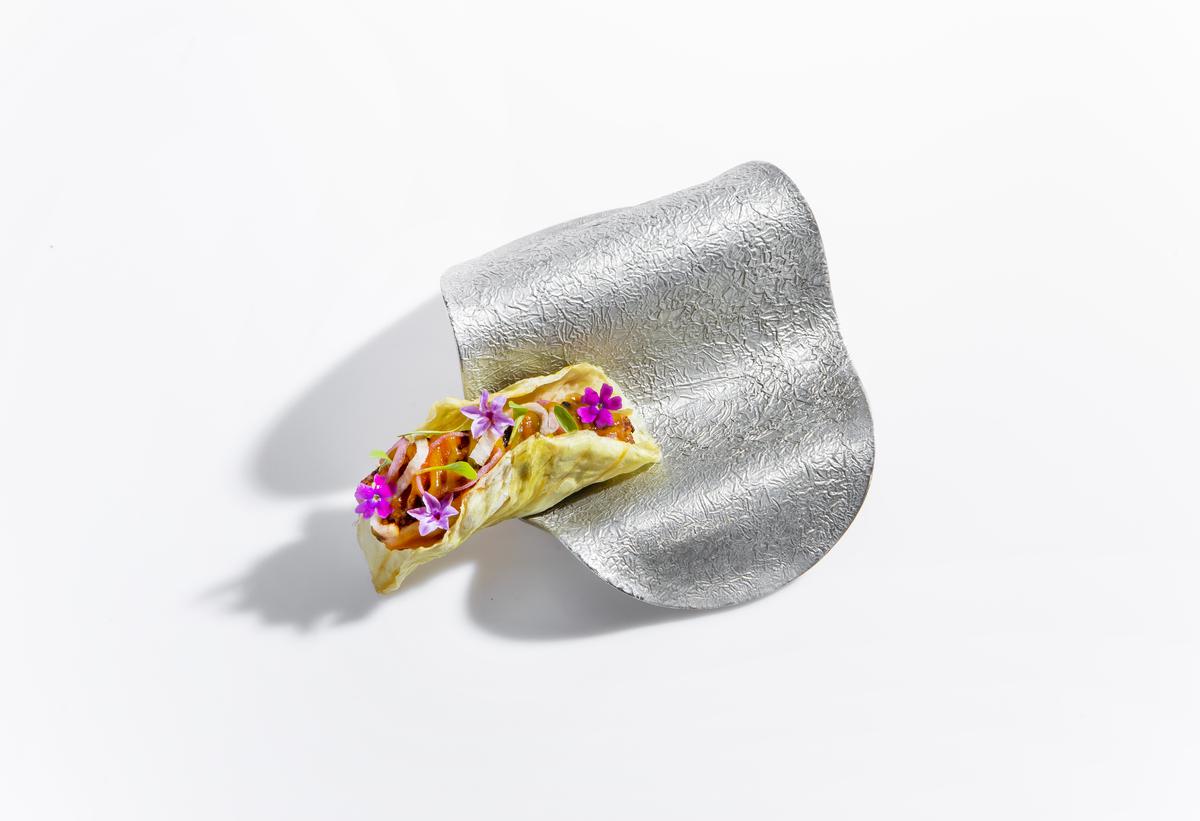 A dish by Gagan Anand from his tasting menu Photo credit: Albert Ramirez
The menu will be flamboyant, complex and spun with familiar Indian flavours. There are momos inspired by the good old. Fenugreek Mushrooms The Malay , For example. "It takes three cooks to make, but I can promise it will be the tastiest meal you'll ever have," says the chef. chose Masala which he will serve in paper glasses. Some of his other great offerings like Lick it Up and Yoghurt Explosion will also be featured.
Gagan clearly wants to conquer the city with local ingredients from India, woven in with the storytelling. "It's an experience where there's chaos, like yin and yang – on one side are my cooks, on the other are my guests. We'll do 25 courses in 2.5 hours, like we do in Bangkok. It's a dimly lit one. There will be restaurants, where you can see the chef or your food," he laughs.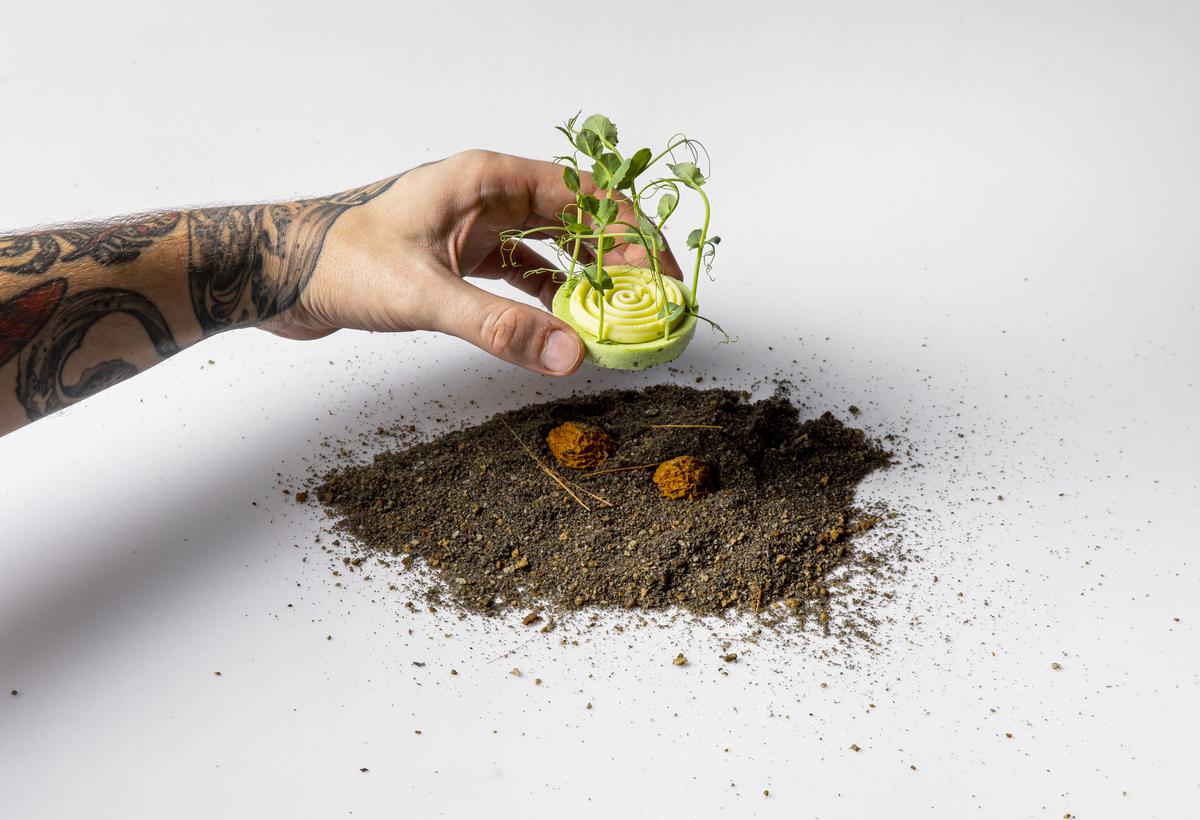 A dish by Gagan Anand from his tasting menu Photo credit: Albert Ramirez
This makes us wonder how he seamlessly juggles the roles of a culinary vagabond and an actor. Gagan lets us in on a secret: He wanted to be a professional drummer, but ended up going to culinary school because it seemed more practical. "It's a dream left unfulfilled. It's taken the form of my food theater and opera," he reveals, "I use my knowledge of music to create a rock and roll fantasy. "
Bringing Gagan to India is just the beginning of many experiences that Hyatt Regency Delhi has planned for its guests, as it completes 40 years in the capital this year. For dinner from February 18 to March 18. Call +91 8447613424 / +91 98713 86905