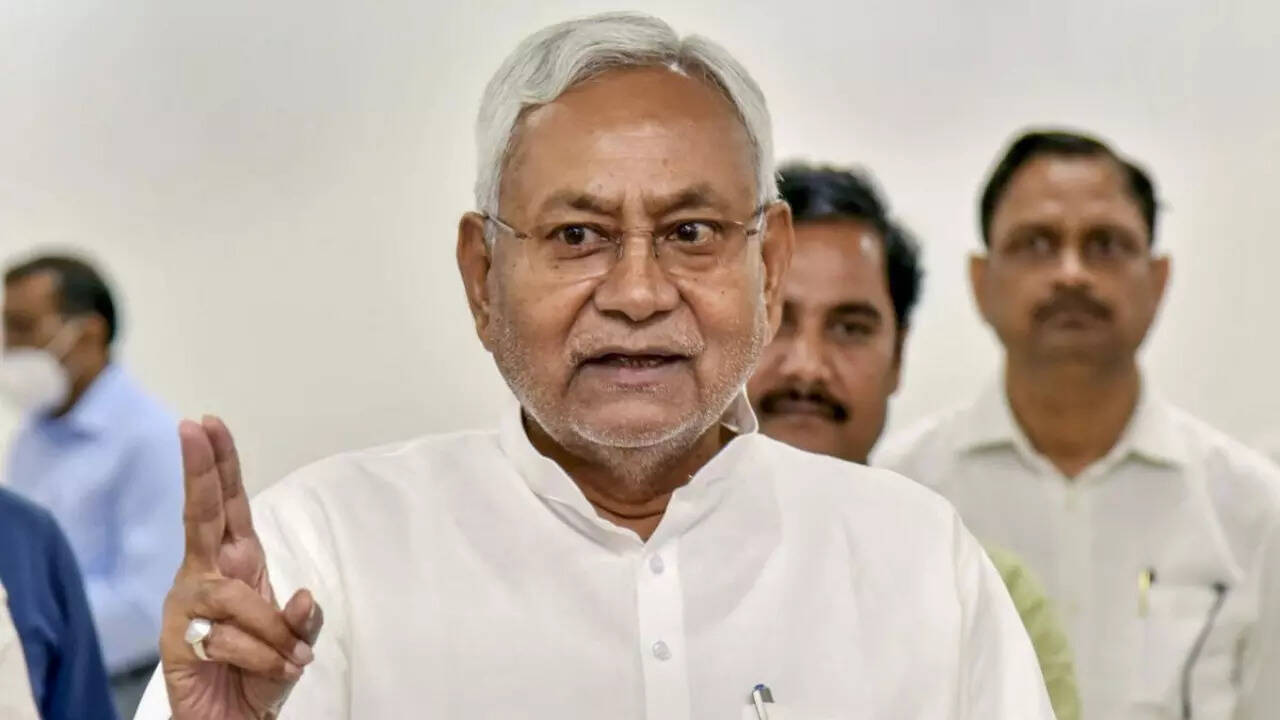 Patna: Chief Minister of Bihar
Nitish Kumar
Friday rejected the Sangh Parivar's notion of India as a "Hindu" nation, emphasizing what it is militant against.
Mahatma Gandhi
stood for.
The veteran socialist leader, who ended his long alliance with the BJP last year, was responding to questions from reporters about the "Hindu Rashtra" clamor that he had earlier this week. Pradesh counterpart Yogi Adityanath openly endorsed it.
"We should not listen to anything that is against what Bapu stood for. People of all religions live together in this country. Bapu stood for unity and that was the reason for his murder," Kumar said. , who are inspired by Mahatma's ideas. In formulating their theories of governance.
The Chief Minister also warned that any deviation from Gandhi's insistence on secularism could lead to distortions (whoever wanted to break away from it, wanted to reverse it).
A product of the 1974 Bihar movement, Kumar had allied with the BJP back in the 1990s and held key portfolios in the Atal Bihari Vajpayee government.
Bihar's longest-serving chief minister took over in 2005 and has refused to budge from the BJP's "Hindutva" plank despite his ruling coalition.
The hardline "Hindutva" image of his then Gujarat counterpart, Narendra Modi, made him wary of the BJP leader campaigning in Bihar and broke the alliance when it became clear that the saffron party It wants to make the charismatic leader its prime ministerial candidate. .
Kumar formed an alliance with the BJP in 2017, only to end the alliance five years later, but maintained a distinct ideological stance on key issues such as Ayodhya, Article 370, triple talaq and the NRC.
The chief minister spoke to reporters at an event where his deputy Tejashwi Yadav of current ally RJD was also present.
He reacted to allegations by RJD MLA and former minister Sidhakar Singh that the government was "anti-farmer".
"These people have no idea how much we have done for farmers and how much progress has been made in the agriculture sector," Kumar said, refusing to give any weight to Singh's repetition, which was first reported by the agriculture minister. He resigned from the post. And after that, his party gave reasons for repeatedly hurling abuses at the government.