A still from 'Cooking Balls' Photo credit: Special Arrangements
In a remote village in Ajmer, around 300 girls have joined a football game to fight child marriage. For his latest documentary short, kicking balls, Vijaytha Kumar and her all-female crew have taken to the football grounds to shine a spotlight on these young players.
On a trip to his hometown, Vegeta stumbles upon a group of girls playing soccer in his school's playground. "My school didn't have a football team, so I was curious to know who was playing and why," quipped the director over the telephone call.
When she was told that it was a project of 'Mahila Jan Adkar Samiti' (MJAS), an NGO in Ajmer that has been working to fight child marriage for over 30 years, her Conspiracies escalated. She says, "Talking to people involved in this project, I discovered that when traditional campaigns to fight child marriage, which mainly involved raising awareness among parents, did not work, The organization embraced sports," she says. "Through soccer, traditionally considered an aggressive sport associated with boys, the organization wanted to instill qualities such as assertiveness and confidence in girls."
The director finds it appropriate to describe the socio-economic background under which the girls live and fight against. People living in the villages of Rajasthan are suffering from poverty and patriarchal system. Women have unwanted children and are often married off at an early age to boys of around the same age. In most cases, neither boys nor girls want to be with each other. Sometimes, these babies are as young as three years old! While they are sent to their husbands' homes only after reaching puberty, they are taught by the organization to resist this practice from a young age." She adds, "Some older girls have succeeded. have canceled their marriages and young girls are refusing to go to their husbands' houses."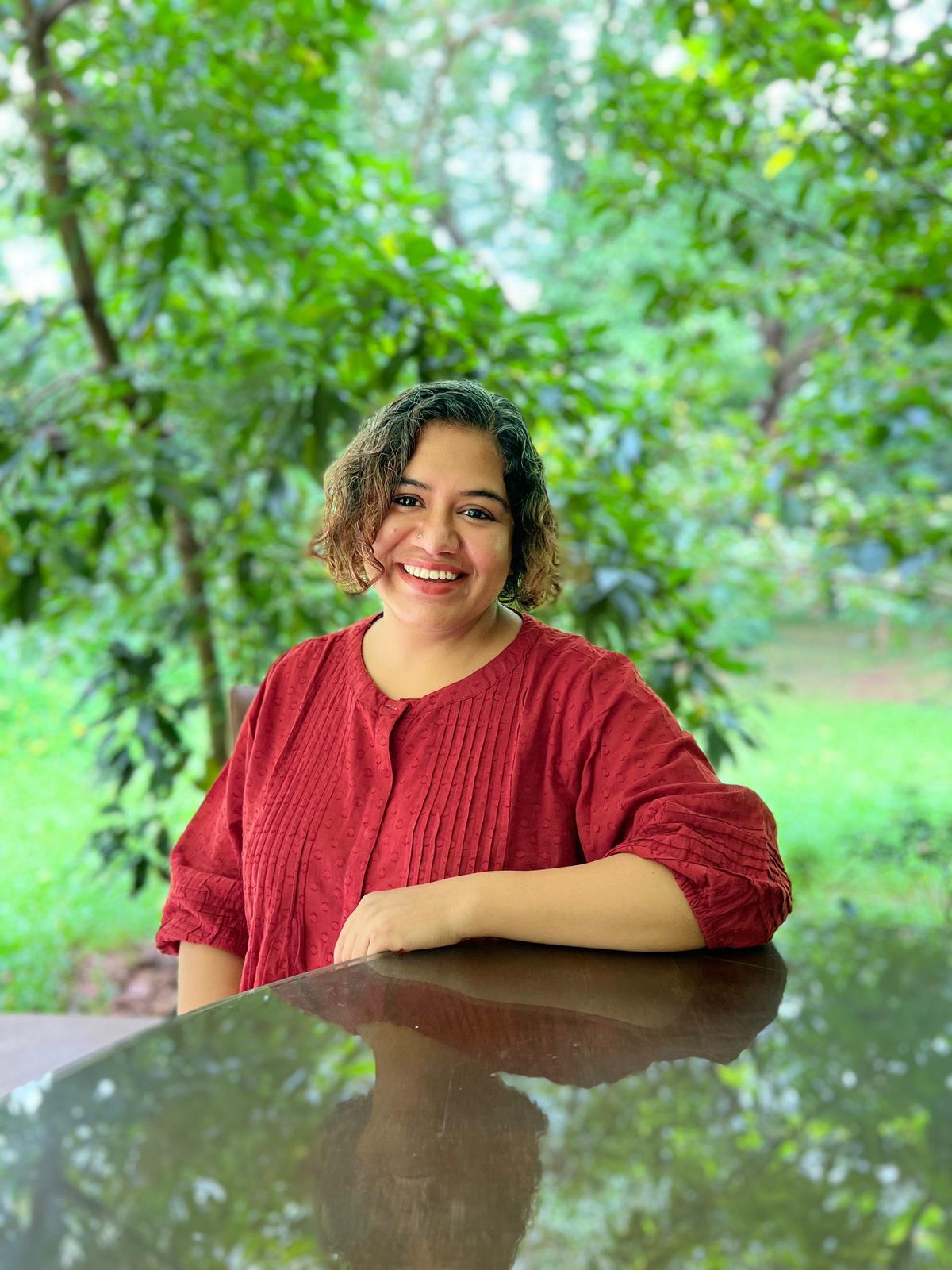 Vijayta Kumar | Photo credit: Special Arrangements
The girls who frequent the playground after school are very vocal about their plight and Vijita's familiarity with fellow villagers helps them open up. "I approached him with compassion, kindness and love," says the director.
The project, whose roots can be fully traced to 2016, started with 100 girls. Now, with 300, he has made his presence felt in the U-17 state and national teams. Initially, their benefits increased but their resilience saw them through – from fighting for the freedom to play sports in shorts to daring to dream of making a career for themselves. "Now they walk around the village in shorts," said the director heartily.
In the process of bringing her story to the world, Vijita sparks a small rebellion behind the scenes. "I was very particular about the all-female crew," she notes. After being exposed to feminist professors and writers like Germaine Greer in her college days, she is adamant about putting women behind the camera. "Though there are women in the make-up fields, they make up less than 2% of cinematographers and 6% of directors in Bollywood," said the director.
Vijayta seems to be fascinated by the world of cinema. Having been exposed to world cinema since her childhood, she assisted Pamela Roux, worked on award-winning short films and produced a six-part series on female startup founders for National Geographic and Disney+ Hotstar. directed by She makes.
The director, who has signed a feature film, says she is inspired by the strength of girls to survive in an oppressive patriarchal society and fight for their freedom.