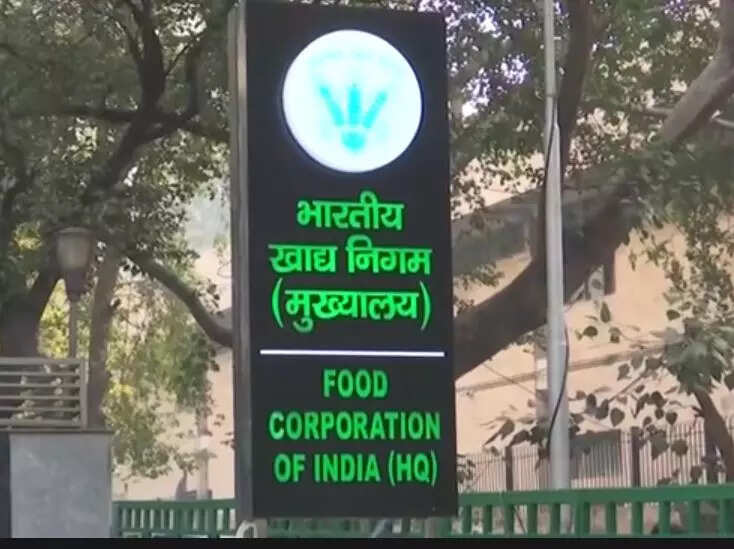 New Delhi: The CBI On Tuesday, searches were launched at 30 locations in Punjab to investigate allegations of corruption. Food Corporation of India (FCI) officials who bought inferior grains to benefit traders and rice millers, officials said.
CBI teams launched coordinated raids at the residences of grain traders, rice mill owners, and serving and retired FCI officials as part of 'Operation Kink 2', he said.
He said that this operation was spread in Rajpura, Sirhind, Patiala, Fatehgarh Sahib, Mohali, Moga, Ferozepur, Ludhiana, Sangrur among others.
This is the second round of searches in the FIR related to an organized syndicate of FCI officials, who allegedly used to hide low-quality grains unloaded from private millers per crop season in FCI godowns. A bribe of 1000-4000 rupees was received for this. That and other favors.
He said that the first round of search took place on January 13.
He alleged that bribes were allegedly channeled to officers at every level reaching the headquarters and there was a well-fixed percentage of deductions at every level.
In the FIR, details of such bribery have been given in several FCI depots across Punjab. Officials ranging from technical assistants to executive directors were allegedly part of a syndicate accepting bribes from private millers, he said.
The CBI has alleged that "bribe money is collected by FCI officials at the depot level on a per-truck basis while unloading grain at the FCI depot. The bribe is then This amount is distributed among different ranks of FCI".
The agency has registered a case against a total of 74 accused including the executive director of FCI in the FIR. Sudeep SinghHe said officers, rice mill owners, and middlemen, among others, were allegedly involved in corruption.
The role of senior Punjab government officials in running 'benami' warehouses outsourced to FCI is also under discussion.
Officials said that out of the 74 accused, 34 are serving officials, three are retired, 17 are private individuals and 20 are institutions.


timesofindia.indiatimes.com