Daysie | Photo credit: Special Arrangements
If you're looking for a new place to enjoy a boozy brunch at a leisurely time, Daysie could be your next watering hole. Although right in the heart of the city, this all-day bar is safe from the hustle and bustle of traffic and its casually chic atmosphere lends itself to anticipating a good time with family and friends.
Being a pub, the drinks menu here is extensive, but that's it. Desi Tap into the cocktails that should make a beeline for. Under the flamboyant hands of bartender Gyanendra Behera, Cocktails like Highway to Pune, Banarasiya and Bareilly Bazaar are a real surprise. Take one sip and you will know why it appeals to the Indian palate. Ingredients like Paan (water) syrup, black salt, sugarcane or ginger juice are bound to make you feel right at home.
Kookum Trails | Photo credit: Special Arrangements
The marquee above the bar counter has a fun but not out-of-place decor, which is casual, making it perfect for long, lingering lunches.
And while there are plenty of options to wet your whistle, it certainly helps that the food menu is as extensive and eclectic, with a spread as wide as it is varied. Go for bar bites, large plates or sharing platters and you'll find that Desi doesn't disappoint. Pan-Asian, truly Indian, continental or fusion, the menu is sure to have something for everyone.
Also read: The Conservatory, Bengaluru's newest event space that hosts unique food pop-ups, is also a landmark of Lalbagh.
Of course, every other foodie in your group needs a healthy diet and this menu takes them into consideration. For example, the Superfood Salad Bowl is a delightful mix of kale, quinoa, dragon fruit and more, with toasted almonds bringing a satisfying crunch to every bite.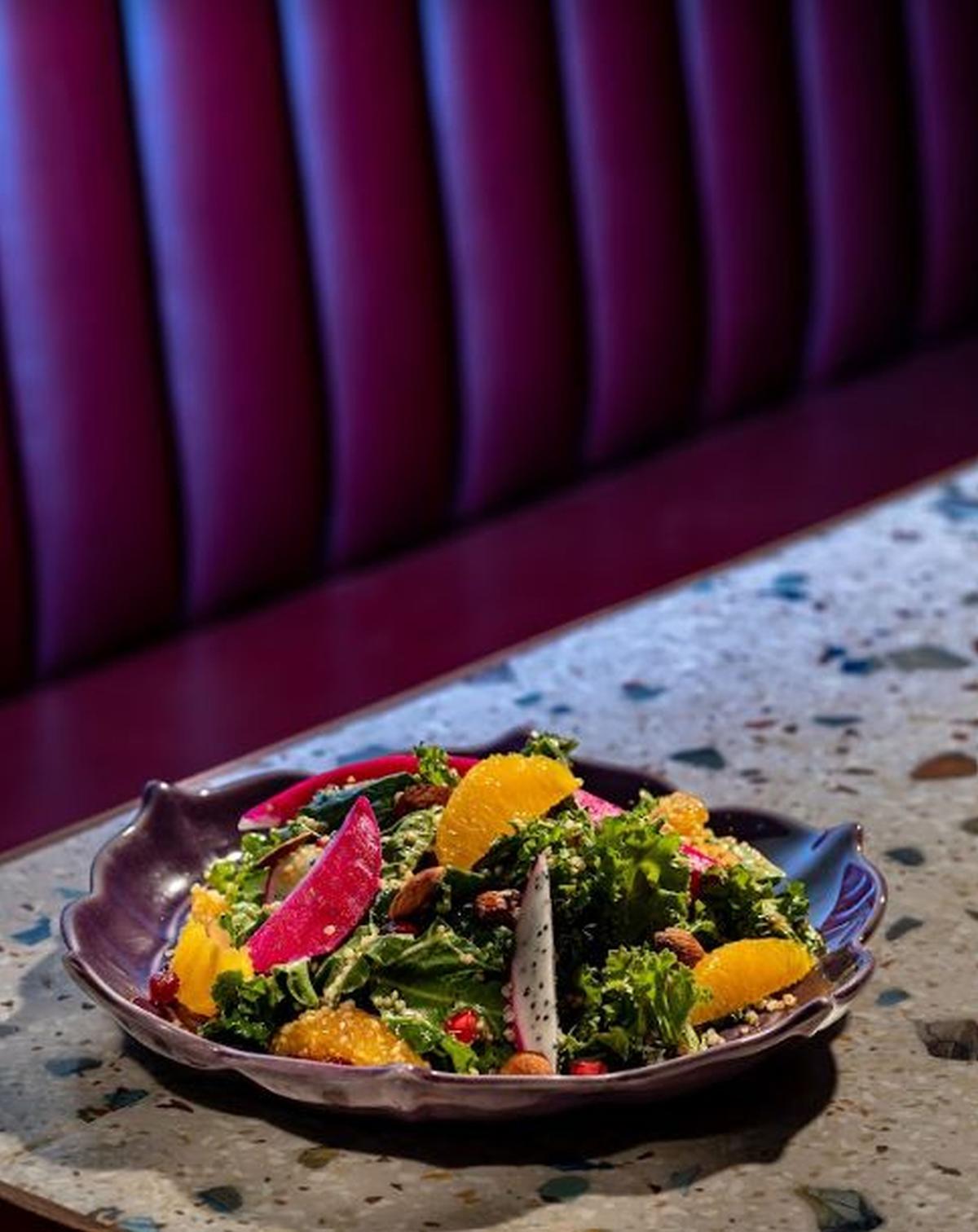 Superfood Salad Bowl | Photo credit: Special Arrangements
Vegetarians need not despair. The edamame and green pea kebab is an interesting variation as is the beet and ricotta rigatoni, although the cashew sauce dilutes any savory element in the dish.
Full marks to chef Abhishek Chaudhary for dreaming up salmon Papri chaat. As counterintuitive as it sounds, this starter is a revelation in the league of fusion foods. Brined capers pair well with the fish, as does the onion salsa and fennel cream cheese crisp Papriresulting in an amazing burst of flavor and texture in your mouth.
Similarly, d Halim Butter toast is as easy as salmon. Papri chaat The exception was – the mutton Halim On a well-buttered serving of Bakr Khani – and can be enough for two as a coffee starter.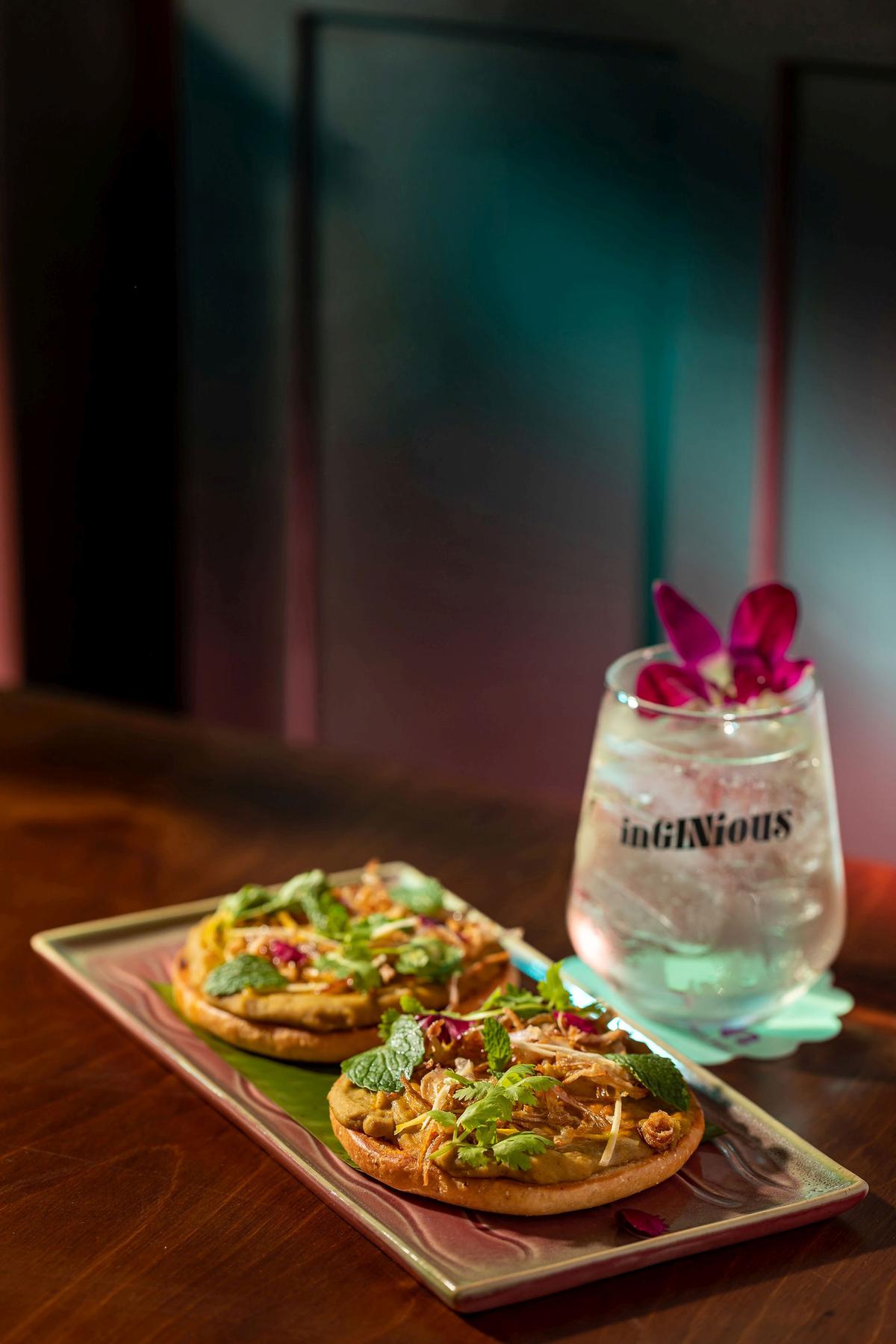 Haleem Butter Toast | Photo credit: Special Arrangements
Between drinks and small plates, if you have room to eat, there are Indian and Asian cuisines as well as tandoori offerings.
And finally, if you want to indulge your sweet tooth, surprises await like Sea Salt Caramel Popcorn Eclairs and Brandy Cassata Rolls.
Desi at Ground Floor, Ramanshree Arcade, MG Road is open from 12 noon to 12:30 pm. Valet parking is available. Call 080 4725 0000 for reservations.
Daisy
Hits: Salmon Papri Chaat, Haleem Butter Toast, Bareilly Bazaar
Mrs: Dahi Kebab, California Sunshine
Wallet Factor: Meal for two: ₹1800 (approx.)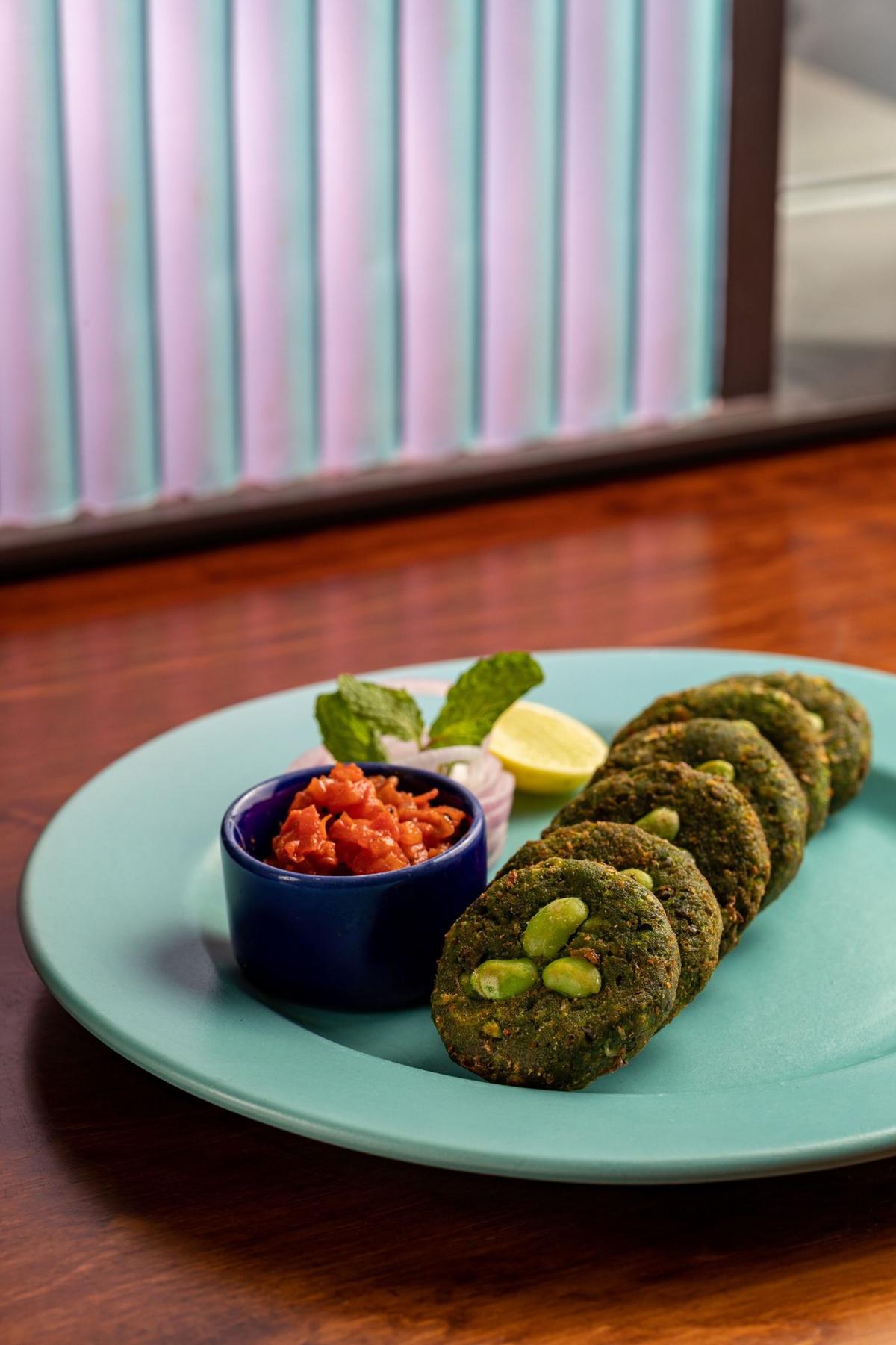 Edamame and Green Pea Kebab | Photo credit: Special Arrangements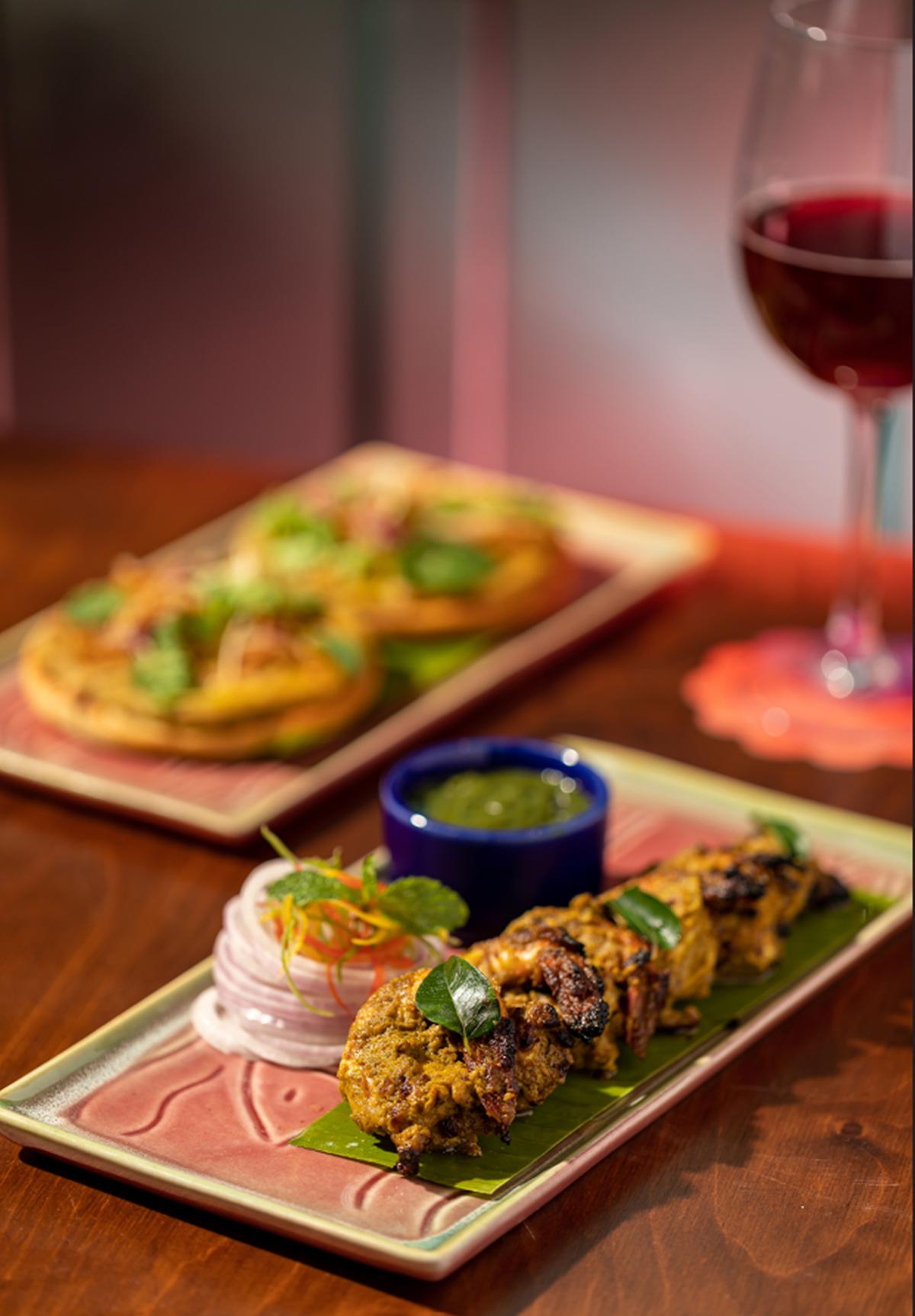 Cauvery Shrimp | Photo credit: Special Arrangements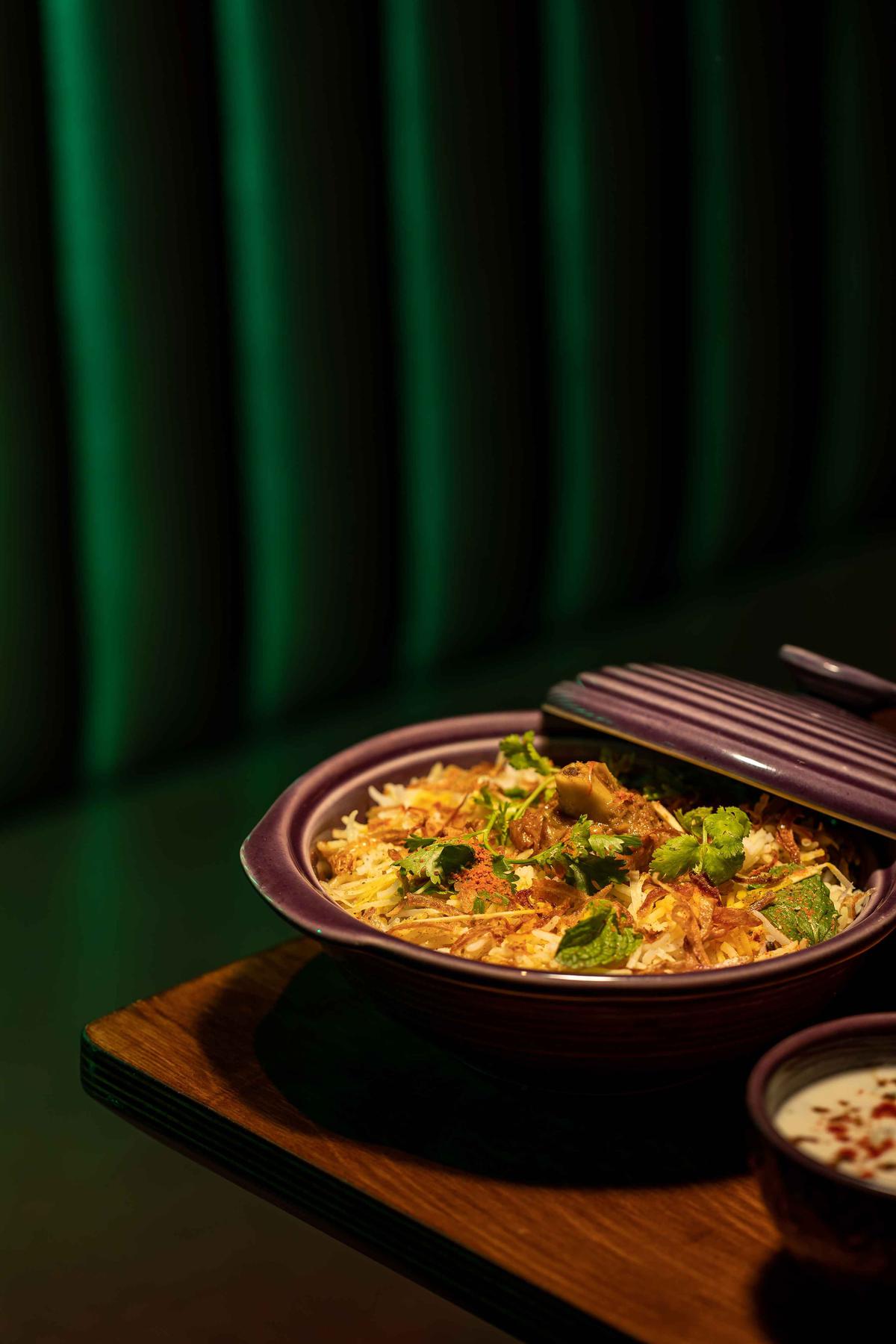 Meat Biryani | Photo credit: Special Arrangements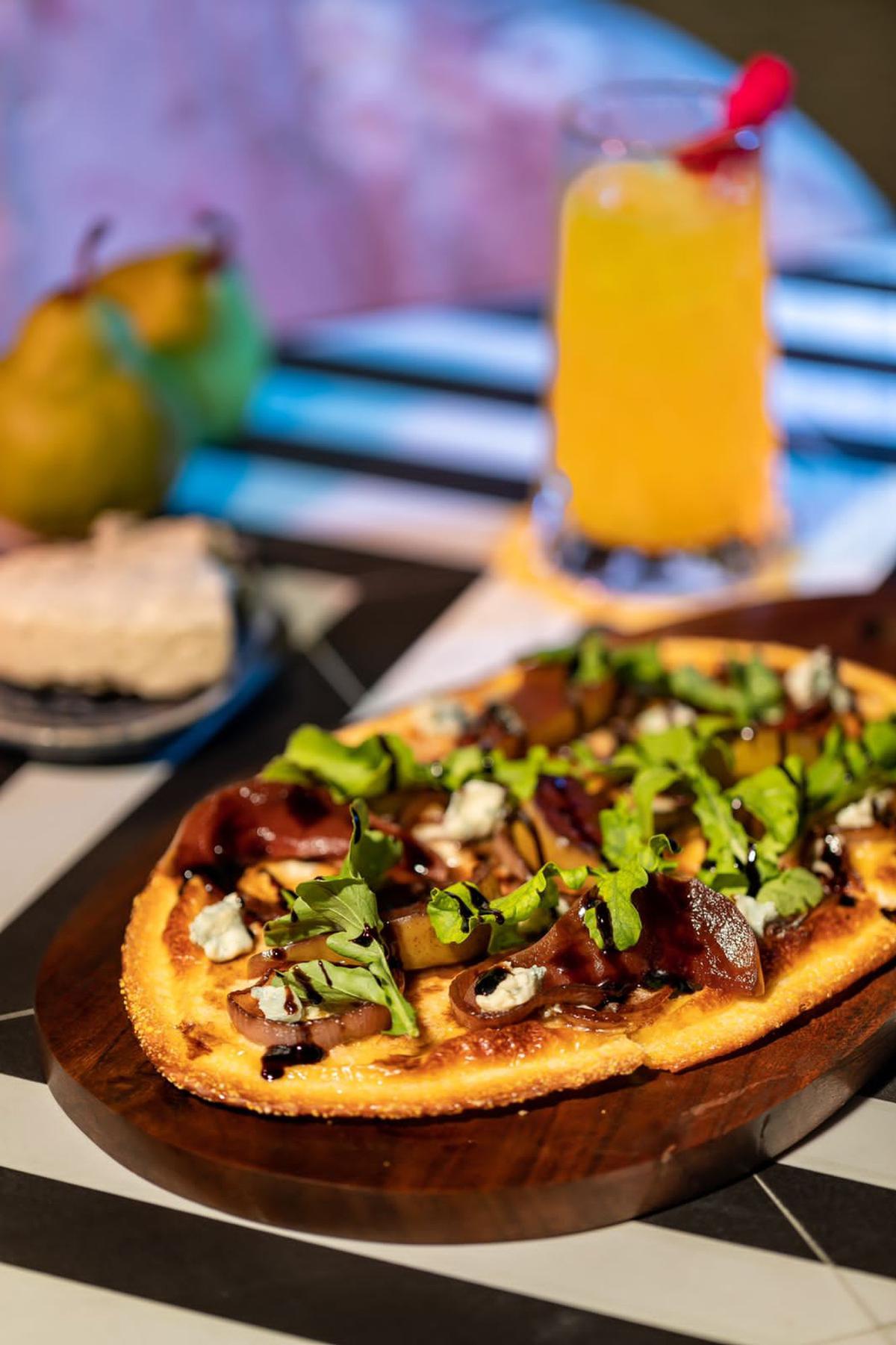 Blue Cheese Poached Pear Flatbread | Photo credit: Special Arrangements