Members of Imagine Trust (from L-R) Vignesh, Vinod, Mallisha and Nitin Photo credit: Special Arrangements
Imagine no wealth, I wonder if you can. No need for greed or hunger, the brotherhood of man. Imagine all the people, all sharing the world…
Inspired by these famous lines from John Lennon, four friends come together to bridge the gap between the haves and the have-nots. "For the longest time, we were doing a lot of activities individually, but wherever we went, people would ask where we were from," says Bengaluru-based HR professional Mallisha Noronha, one of the four. . "We realized we needed an identity and so we registered ourselves as a trust. We called ourselves the Notional Trust.
Along with Vinod Lobo, a corporate communication specialist, Nitin Kumar, an HR professional and Vignesh, a product designer, Imagine engages in activities like audio books for the blind, teaching English through music and creating environmental awareness among children. will Many years ago, Nitin had successfully worked on a scheme on the basis that people should be able to afford clothes with dignity.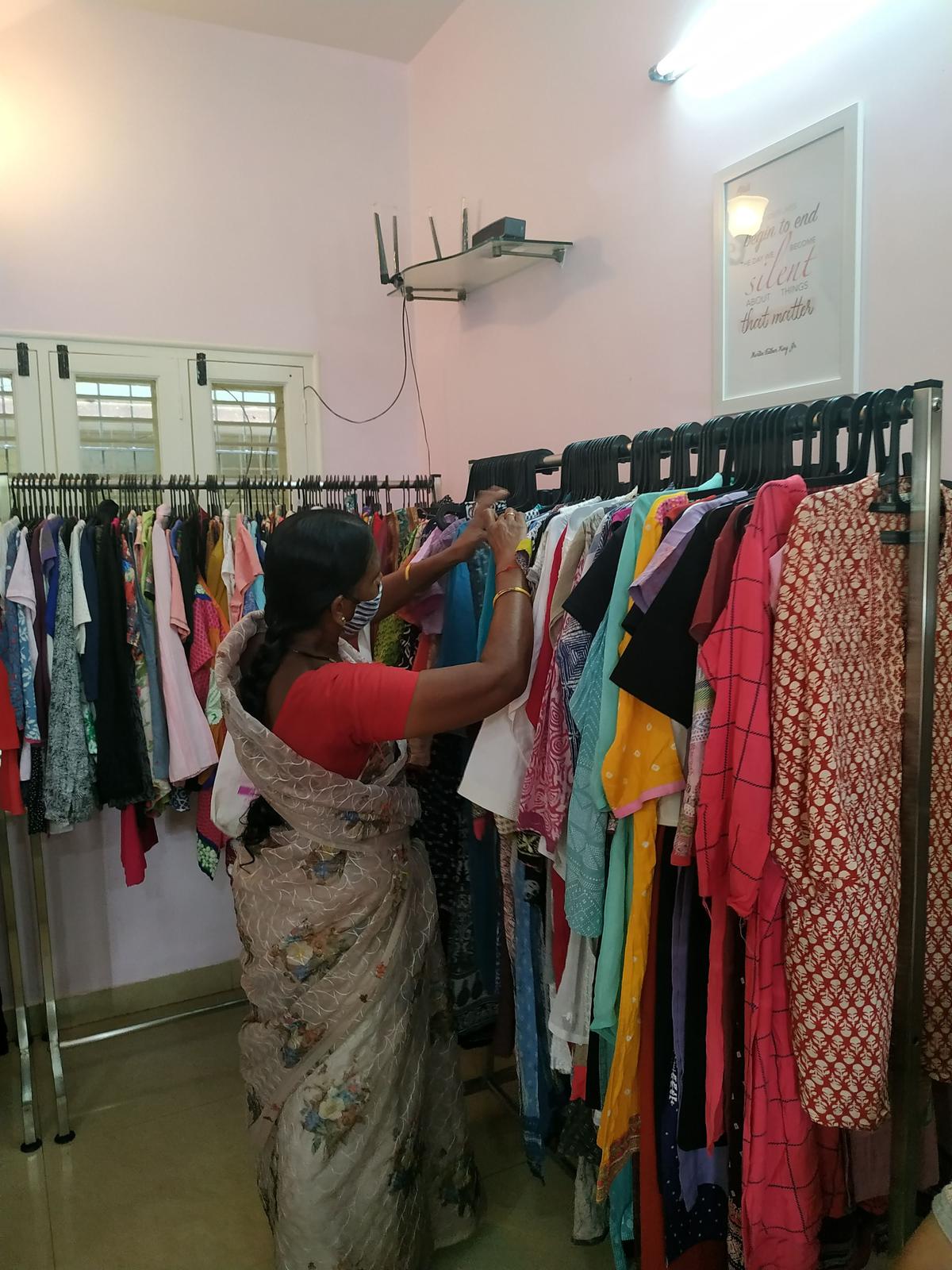 A shopper at a clothing bank Photo credit: Special Arrangements
"Rather than being saddled with hand-me-downs that left them with no choice in terms of color, size, style or fit, we envisioned a platform where people could find their own style," says Melisha. You can take whatever you want," says Malisha.
"Honestly, we shop way more than we use, go up a size faster than we should and somehow think we're doing a great job by donating our clothes to charity. Just because they can't afford it, doesn't mean they have to wear what they don't like.
While Imagine provided a platform for them to pick what they liked, "we wanted to add an element of dignity to the proceedings — that it wasn't charity but something they paid for themselves."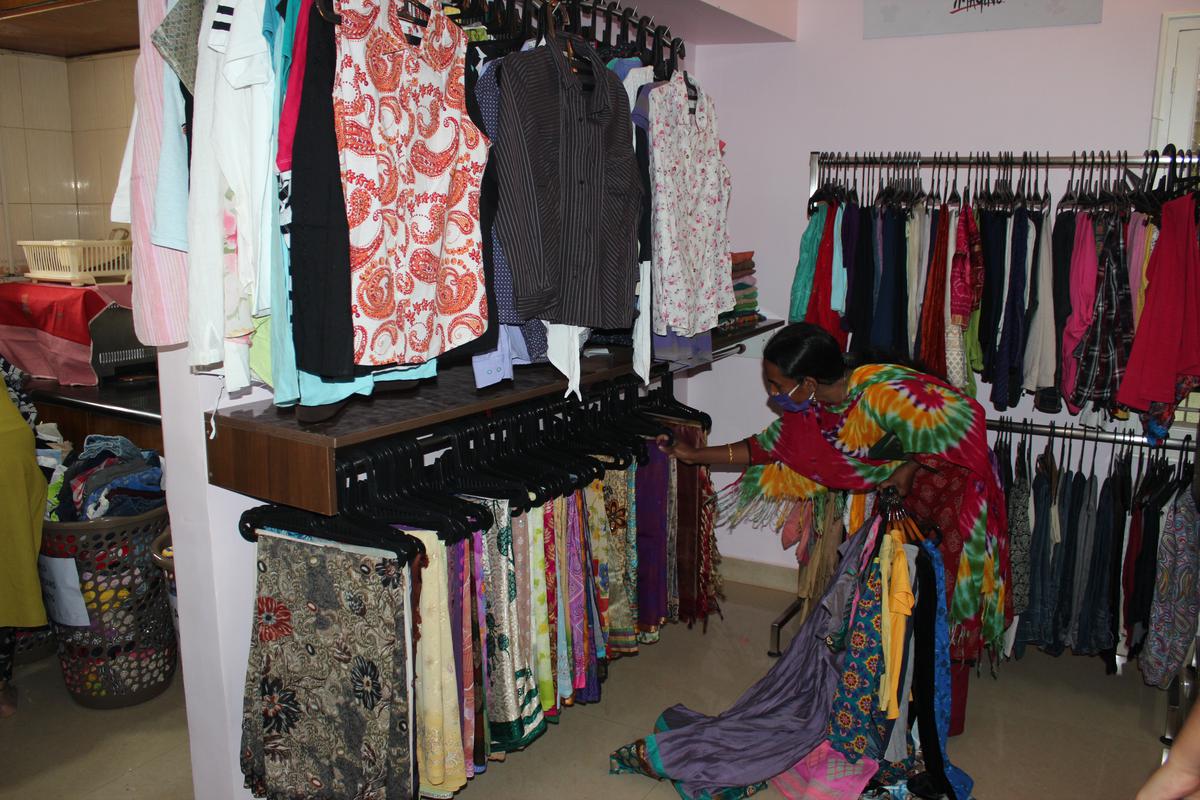 A shopper at a clothing bank Photo credit: Special Arrangements
All clothes in Imagine's Clothes Bank cost ₹1 (one rupee).
"It certainly doesn't help our costs and since there's no way you can get a pair of jeans for that price, it takes away the charity angle. Buyers can be proud of that." "They are not wearing hand-me-downs, but clothes that they have bought on their own," she says.
As altruistic as it sounds, Imagine's reasoning goes deeper than the feel factor. "We understand that poverty is hidden. We may not always be able to identify who is poor or who is not," says Malisha, referring to how the debt-ridden or recently unemployed. No one can sustain children while growing their clothes.
"Our core work for the Clothes Bank proved to be a real eye-opener. The slums are well looked after by various NGOs – they experience such an excess of goods that they pick what they want. and throw away the rest. Our target audience is the lower middle class who are in need but won't ask for help.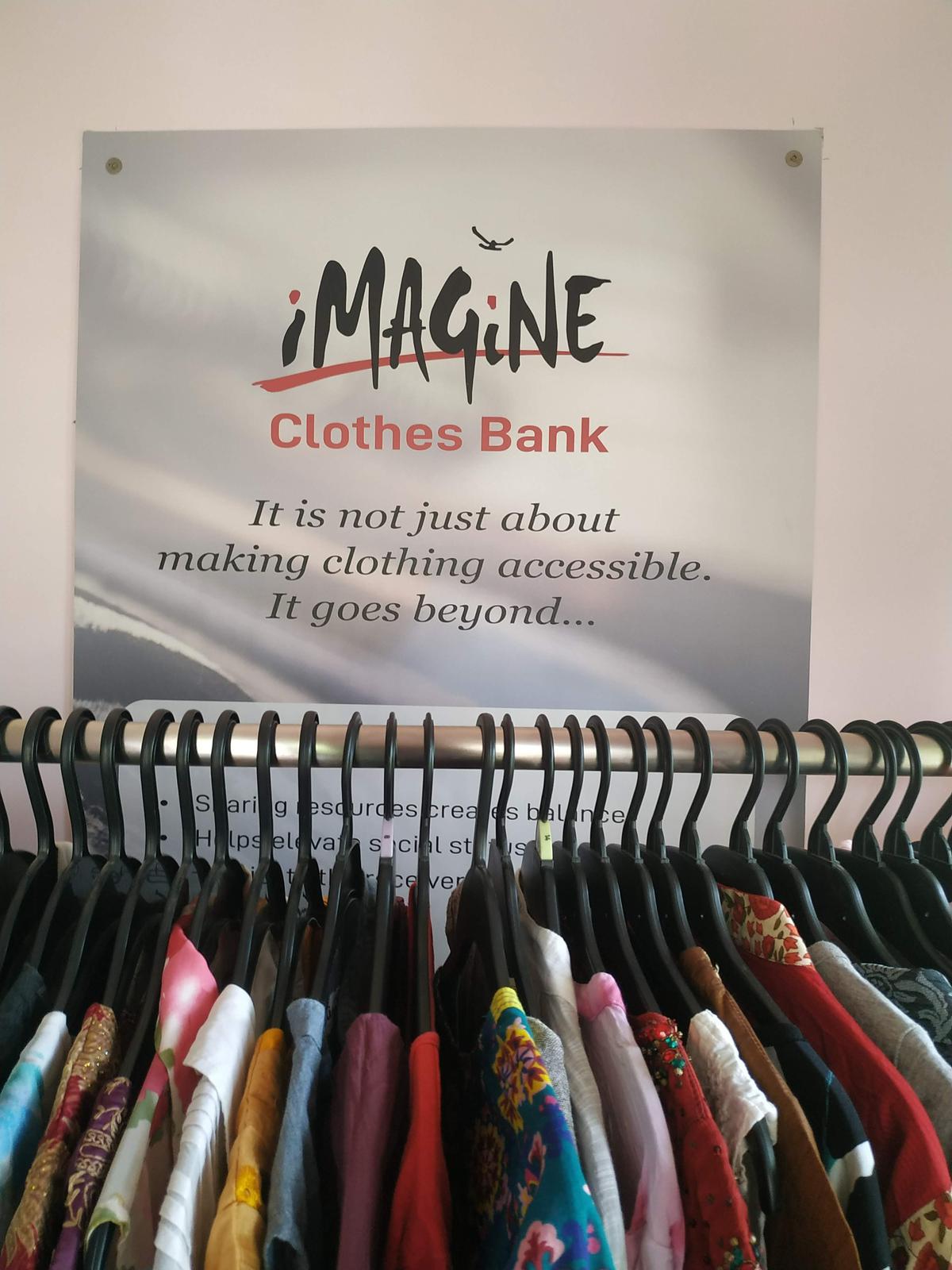 While the trust does not interrogate people who visit the bank, "the only check we do is we ask people to bring their Aadhaar card to see how often they visit – in two months. Once. Every time they come in, they can pick 10 items of their choice.
Over the years, the clothing bank has expanded to include toys, home goods, bags and stationery. But, there is a filtering process at work here. Notebooks and stationery are accepted, while textbooks and story books are not. "Our buyers have no use for CBSE or ICSE material or the adventures of Geronimo Stilton."
While the team welcomes all types of clothing, they draw the line at torn, worn and damaged items. "Your role does not end with the donation. When someone is receiving it with dignity, make sure to give it with dignity. I always ask two questions, 'Will you wear what you are donating?' ?Would you like the recipient to know it's from you?' If not, it doesn't deserve to be on our rack."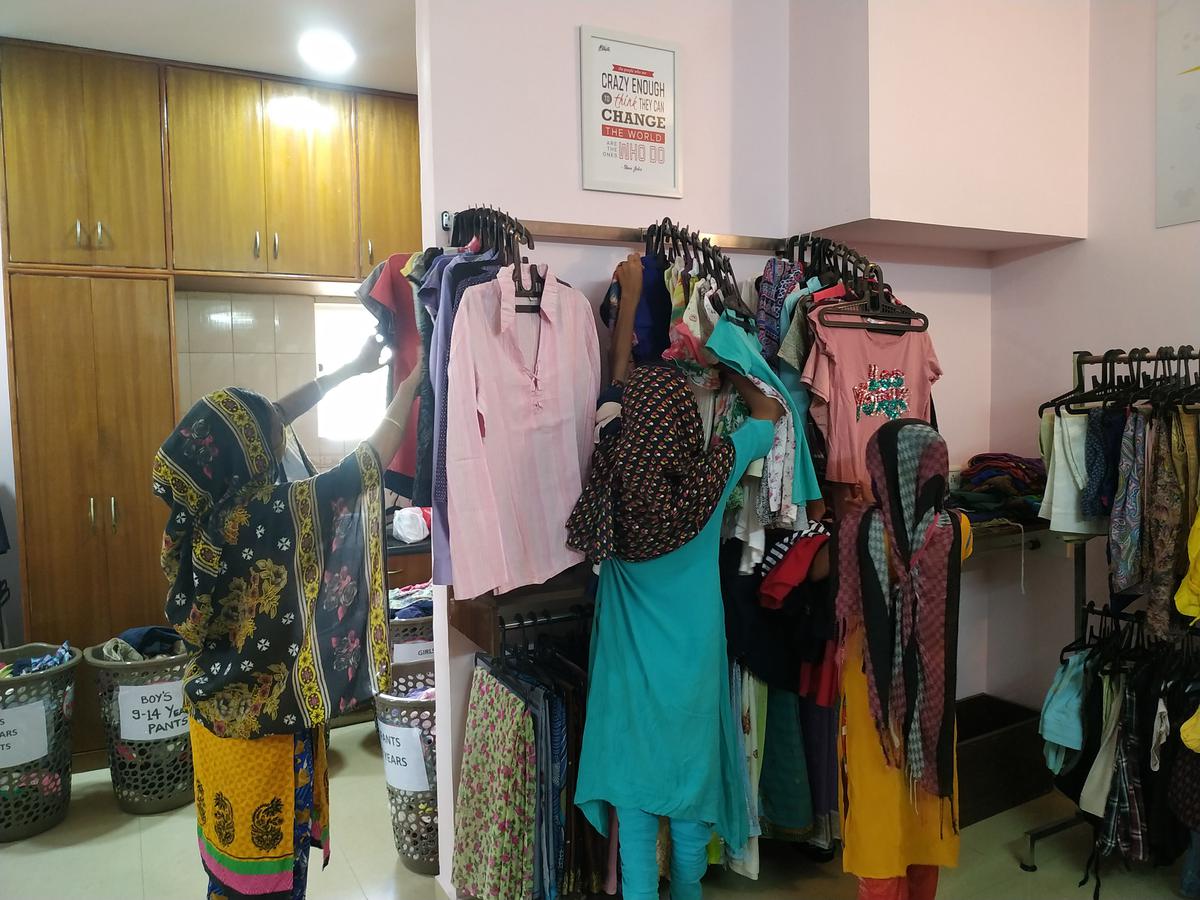 Shoppers at the Clothes Bank Photo credit: Special Arrangements
Yet, about 15% of the total garments that are typically overused fall into the category of waste. "We try and upcycle them into pillows and doormats, while the rest that can't be reused or upcycled goes into scrap. We're still a zero-waste organization."
While people can drop off clothes at the bank from 9am to 1pm Monday to Saturday, clothes can only be purchased on Sundays. Apart from two staff members who run the bank during the week, the entire project is run by the efforts of volunteers – both at the bank where they assist customers and at their residences where they organize donation drives.
Log on to https://www.theimaginetrust.org/project-clothbank.html for more details.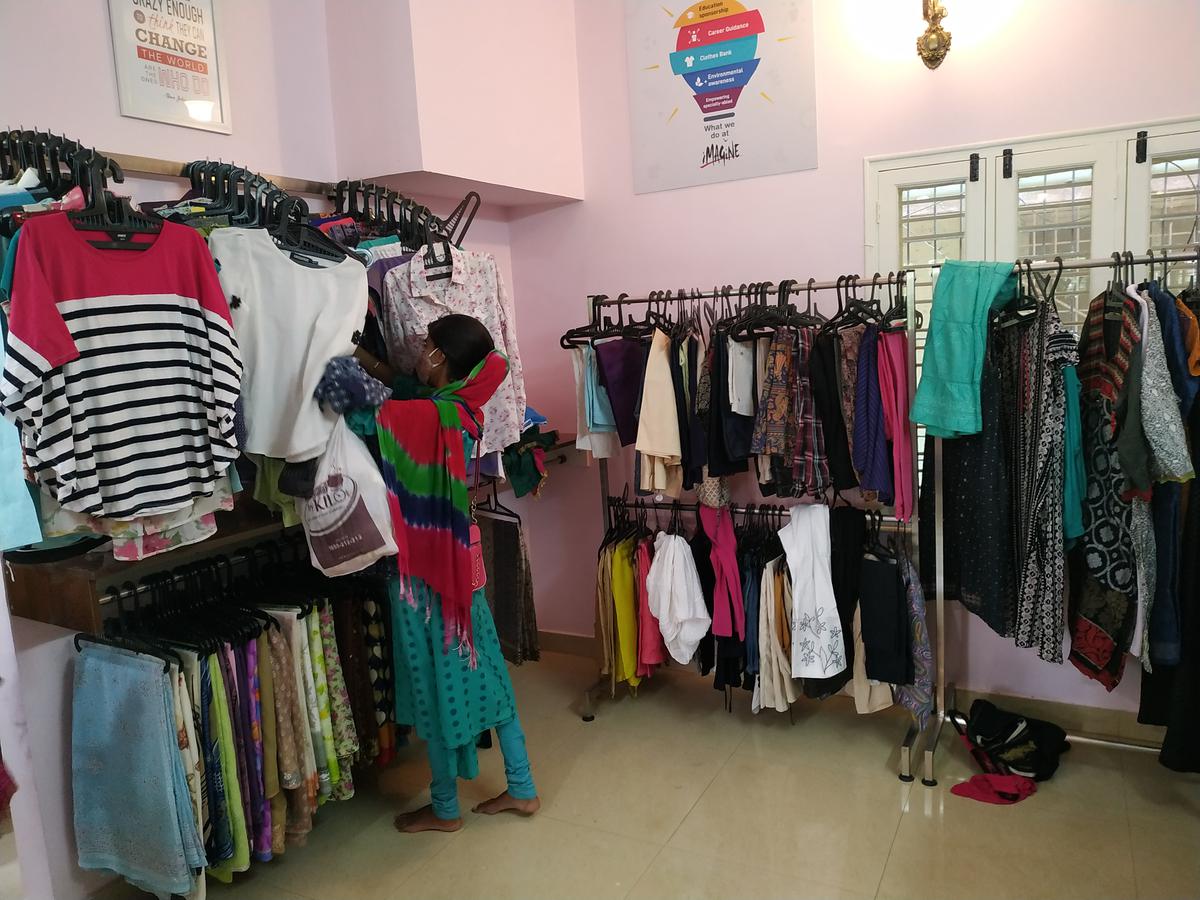 Shoppers at the Clothes Bank Photo credit: Special Arrangements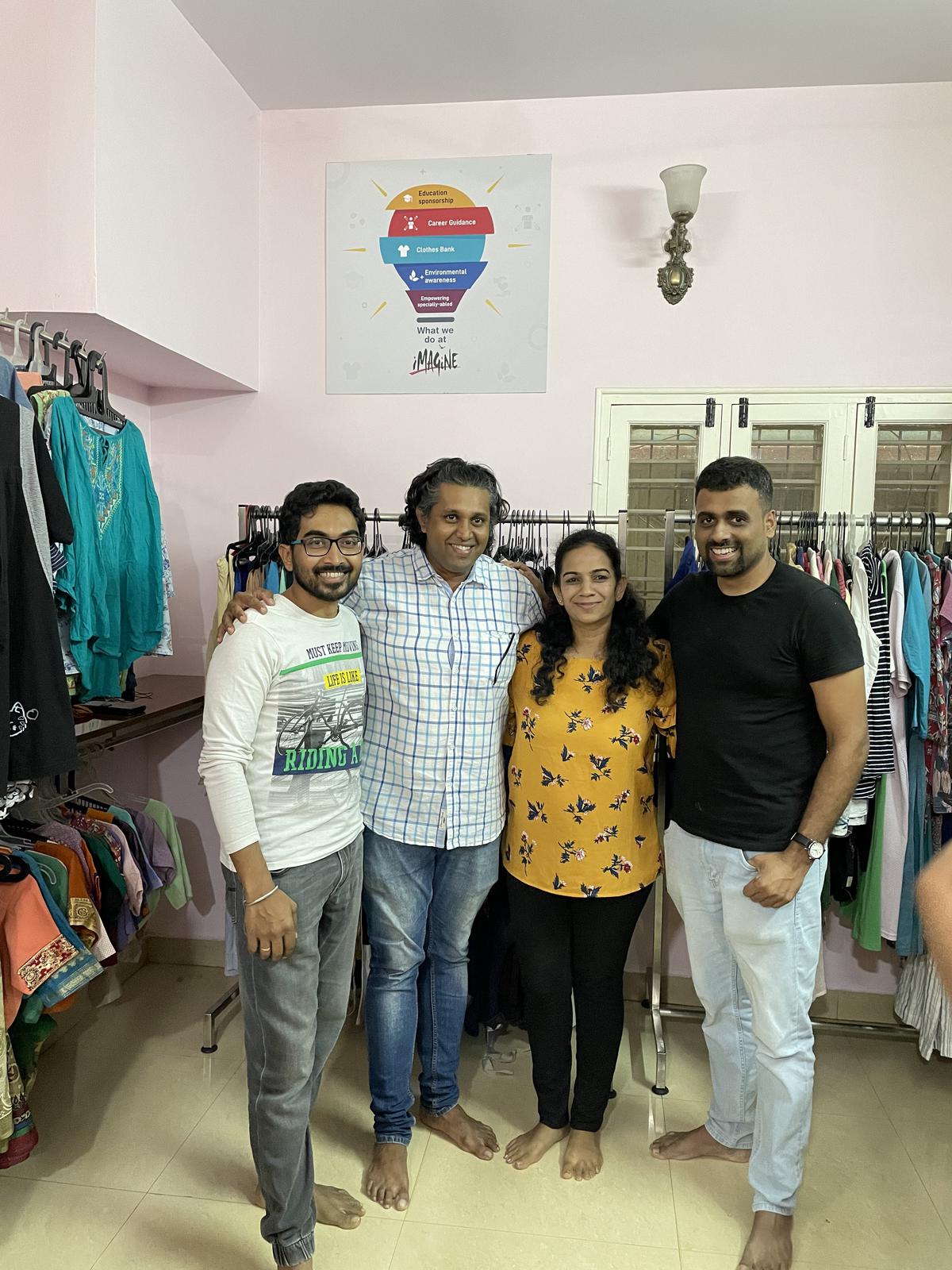 Members of Imagine Trust (from L-R) Vignesh, Vinod, Mallisha and Nitin Photo credit: Special Arrangements