A still from 'It's not a movie' Photo credit: Special Arrangements
This is not a movie. The movie is not; This is something big – criticism of the Iranian government through the lens of a camera stuck in a prisoner's house.
In December 2010 Jafar Panahi. And Mohammad Rasolov was sentenced to six years in prison for allegedly "propaganda against the regime" and 20 for directing any film, writing a screenplay, giving interviews to Iranian or foreign media, and leaving the country. A year ban was imposed. In the wake of his conviction, Panahi directed a 2011 documentary feature. This is not a movie..
Twelve years after the film was smuggled out of Iran – on a USB drive stuck inside a cake – to premiere at the Cannes Film Festival, its relevance continues to grow, giving voice to the oppressed who silently fight against violent regimes. In 2022, Iran's streets were shut down, leading public figures and government opponents put behind bars after protests erupted following the killing of Mehsa Amini by the country's morality police. Panahi was one of them. In light of a new movement when coercion is the rule of law in Iran, his 2011 masterpiece lives on in its spirit.
This is not a movie (Persian)
Directors: Mujtaba Mirthamasab, Jafar Panahi.
Runtime: 75 minutes
Cast: Jafar Panahi.
Abstract: Iranian filmmaker Jafar Panahi is making a video diary in response to his government's threats against him.
Documenting a day in his life, Panahi goes around the law to guide his friend Mujtaba Merithamsab while he plays the role of an actor, revealing how intangible life is, immersed in celluloid. And it's live. At this point, when he shouts "Cut" out of habit, Mirtahmasab is careful to remind him of his role.
Over the course of 75 minutes, Panahi expands and plays with cinematic meaning and definition. In an era when cinema is struggling to survive within the confines of rules and permissions, Panahi has created his own message medium.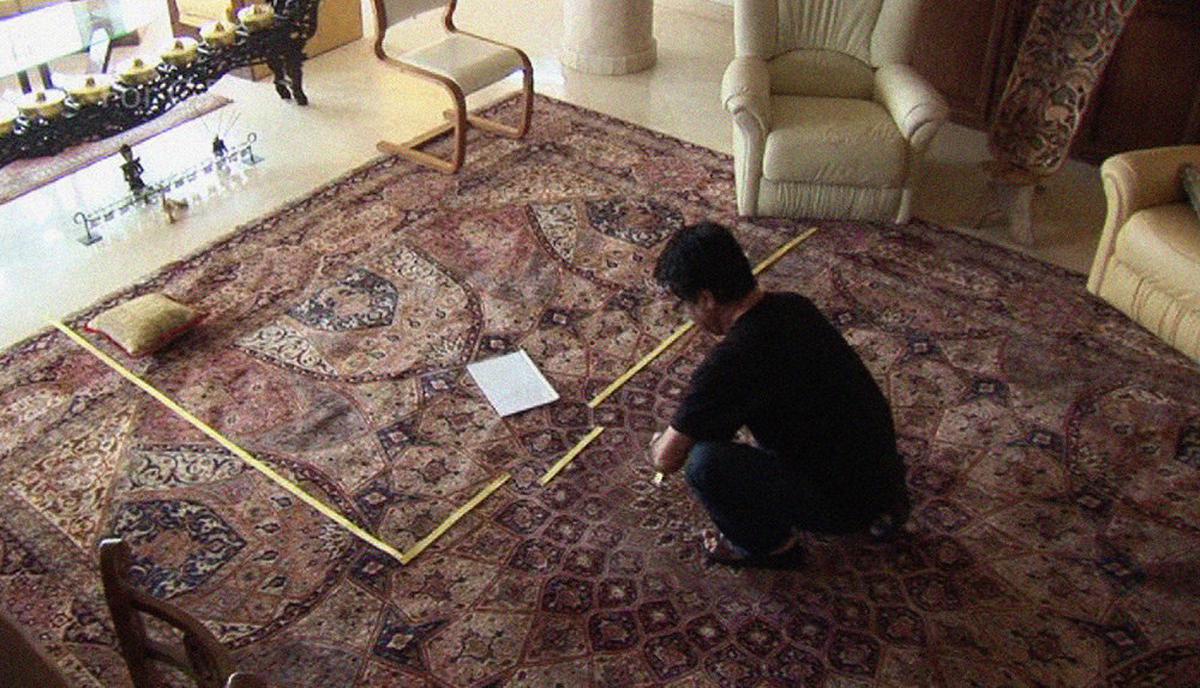 A still from 'It's not a movie' Photo credit: Special Arrangements
He makes a movie and breaks it. In one sequence, Panahi narrates the screenplay for a film he could never make – a film about a student who gets accepted into a university but is unable to pursue his dreams. Because the strict family she is born into prevents her from reaching freedom. Her screenplay presents itself as an allegory of her condition of being imprisoned in a house surrounded by police sirens and gunshots, but she is flexible in her need to bring this young girl's story to light. He tries to set the scene in his living room with a rug and some tape to help the audience visualize his living room and begin to narrate the screenplay. Overwhelmed by his inability to use his talent, he breaks down in tears and asks aloud "Why make a movie if we can tell a movie."
Calls from his lawyer interrupt his filming and often the news only pushes him further into despair. He roams his empty house with his pet iguana, eats very little and is happy to talk about cinema. He plays his films on television and remembers the moments when his actors prepared to appreciate their roles and how he let them go. He finds comfort in the past when the cameras could roll.
Finally, we see a student who is the building's temporary 'garbage collector', asking him what Panihi is doing with his phone and why an expensive camera is on his table recording. Has happened – he slyly signals Panahi to pick up the film camera. In this process, the director leaves his house and goes into the elevator with the student. The student creates a picture of the lives of the people living in the apartment by looking at the contents and quantity of their trash bags.
Although Panahi does not cross the boundary wall of his apartment, the film camera gives him the courage to step outside the confines of his home and understand the people around him.
This movie is not currently streaming on MUBI.
www.thehindu.com