Judges of MasterChef India Season Seven. From left: Chef Ranveer Brar, Chef Grima Arora, Chef Vikas Khanna
As contestants on MasterChef India Season Seven will tell you, it's not easy cooking with the clock constantly ticking over your head. After participating in a challenge on the sets of the popular cooking reality show, I agree. Although participating in MasterChef is a tall order, being on set was almost a dream come true for me. Amid the brown walls, yellow lights and a large faux tree, the white timer stood tall. In my head, I could hear judges from all seasons and versions yelling, "Time's up! Stop plating and step aside."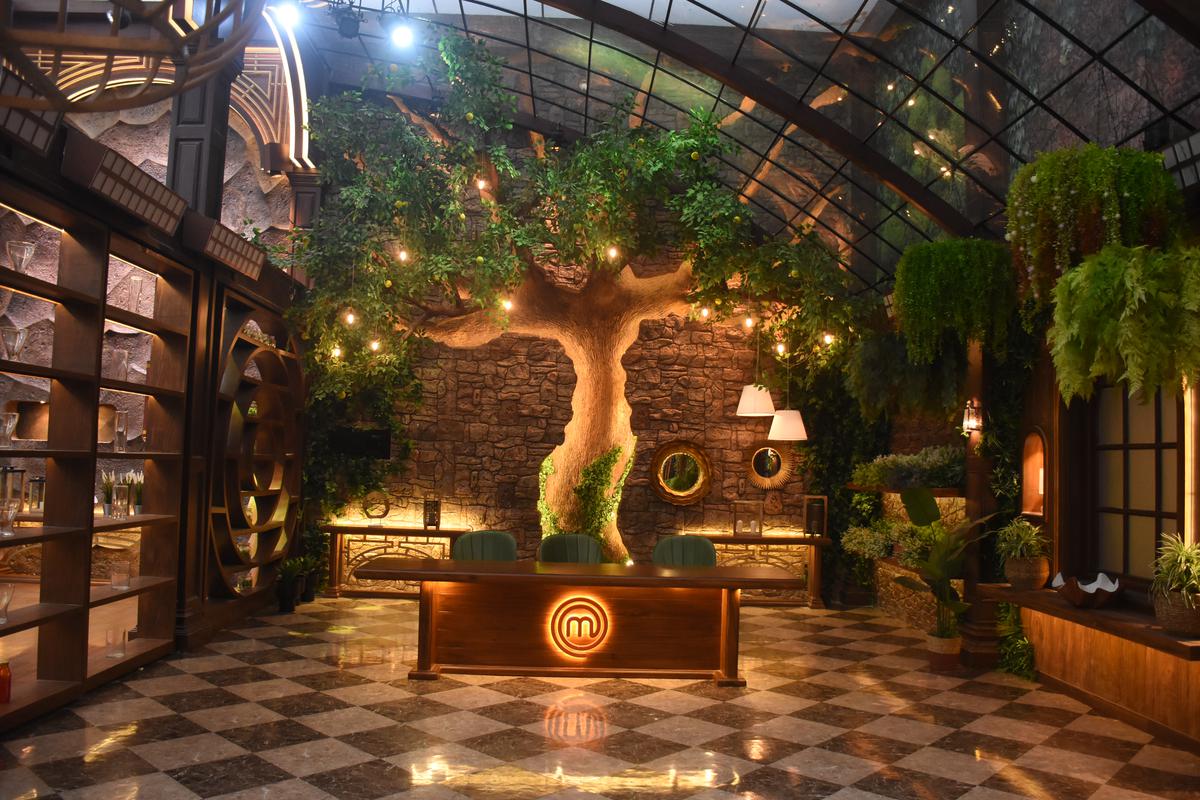 Judges' Tasting Table – MasterChef India Season Seven
Set designer Oming Kumar says that the clock and workstation are in line with the show's original template and the rest are unique to MasterChef India season seven. Workstations are equipped with a stove, an oven, a sink, a blender and basic cutlery. On the right are the refrigerator and blast chiller.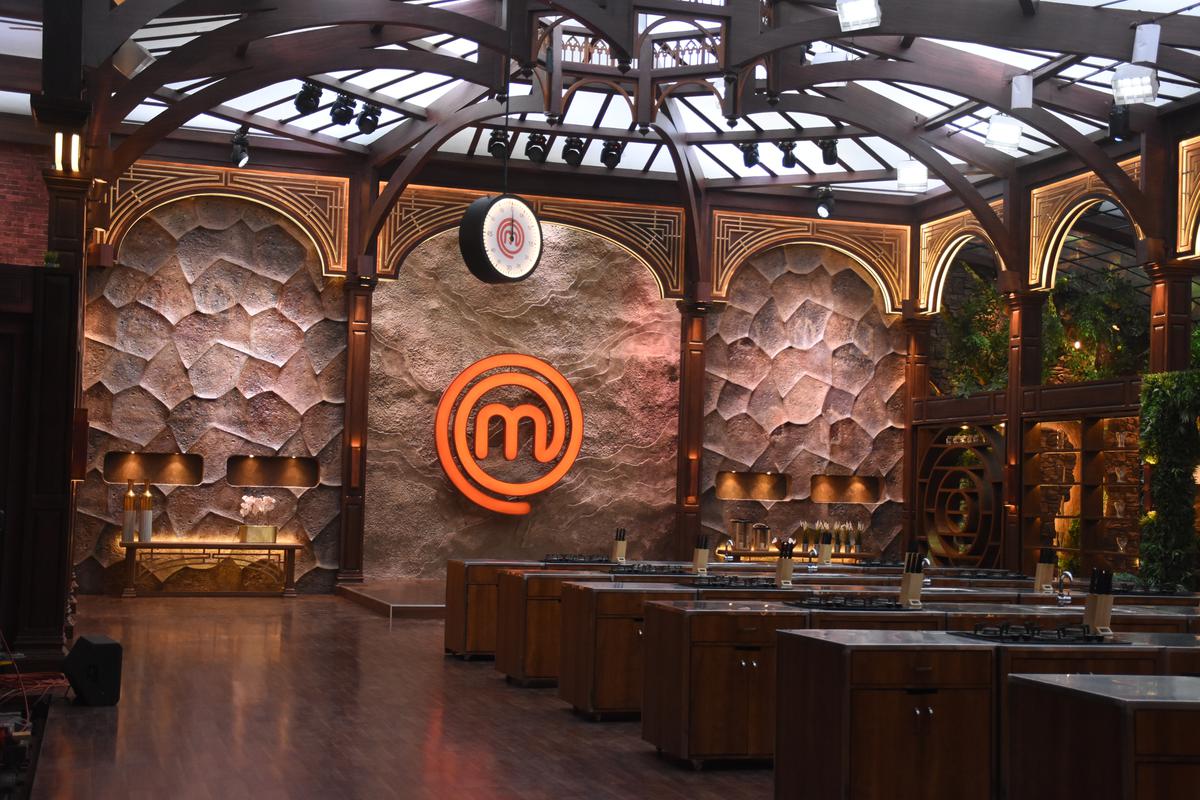 Set of MasterChef India Season Seven
The pantry is on the left and is designed to take the hassle out of running and grabbing. It changes with each challenge and is stocked with everything from fresh produce to whole and ground spices. There is a shelf of spices that users are forbidden to use. "We have to make everything from scratch," says Aruna Vijay, a contestant on the show.
Aruna from Chennai won her place in the competition. Jaggerthanda Panna Cotta. "The 16 home chefs come from across the country and bring lesser-known regional dishes that represent them. While we look for flavor, presentation and innovation in a dish, it's their connection to it that shines. . Connect translates to the diner even if it's something we've never tasted before," says Chef Garima Arora, the first Indian woman chef to win a Michelin star for her restaurant, Ga, and on the show. First time judges.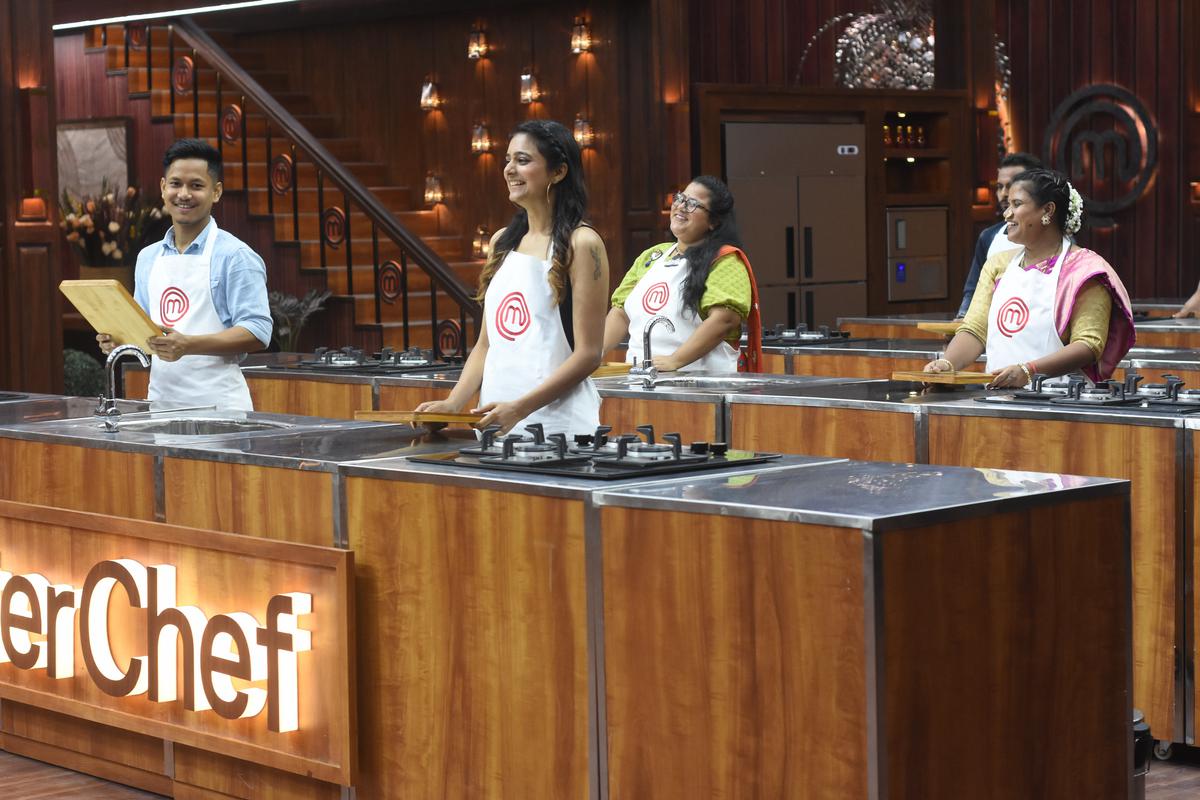 MasterChef India season seven contestants
There are many international versions of the British-origin show that have become hits here. The popularity of MasterChef India mainly comes from how the contestants prepare dishes that are reminiscent of their cultures.
Chef Vikas Khanna, Michelin-starred restaurateur and judge on MasterChef India, says that beyond the screens, the show's ripples are felt across India's hospitality sector. "The Culinary and Hotel Management industry is having a huge impact. There are many who are joining the field and many are opening social media accounts to showcase their cooking. Outside of chefs Chefs are also being recognized and respected," he says.
So far, is there a dish that has wowed the judges this season? Chef Ranveer Brar, restaurateur and judge picks Maharashtrian. Puran Poly. with Thatcha. Others agree without debate. "Our relationship with food has evolved during the lockdown and now it has more roots. Almost everyone has cooked and so it's the right time for a competition like this," he adds.
The biggest challenge for the contestants is not cooking in front of the cameras or the Michelin star judges, but cooking within the time limit.
I was paired with contestant Priyanka Biswas from Delhi and a fellow journalist Faizan. I was eager to get my hands on devices only seen on TV like siphon guns or blow torches. But with everyone's best interest in mind we used familiar appliances like the stove and made a jar of chocolate mousse with strawberry compote topped with chocolate ganache and roasted almonds.
MasterChef India Season Seven airs weekdays at 9 PM on Sony Entertainment Television and can also be watched on the Sony Live app.