The Montblanc Ferrari Stilema SP3 Limited Edition 599 can balance on its base, and it looks more like a blade than a pen. Made of titanium, its hood is angled to separate the nose of the sports car Ferrari Daytona SP3 through the air, while the car's signature grooves, on the front and rear bumpers, appear on both the barrel and the front. . On a Zoom call, Flavio Manzoni, Ferrari's Chief Design Officer, says,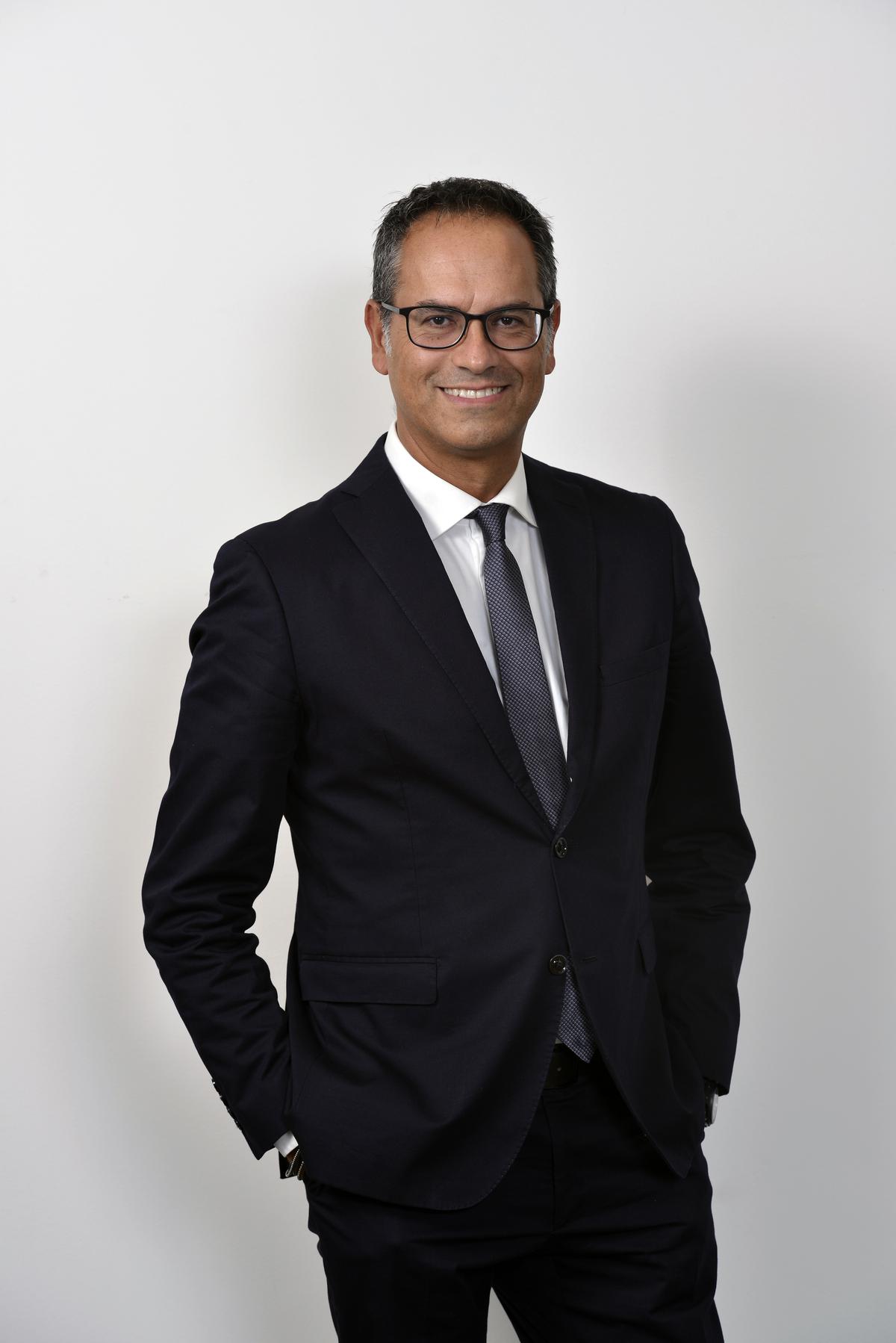 Flavio Manzoni
"Together we wanted to imagine an object that was standard not only in terms of form, but also in terms of the new technological solutions at the heart of the object."
Design Theory
First, for this pen, German luxury brand Montblanc has reimagined the ink filling mechanism behind the semi-translucent red blade. Brand CEO Nicolas Baretzky noted that his collaboration with Ferrari began with a collection of legendary characters inspired by Enzo Ferrari. On a separate Zoom call, he says, "It's an exciting journey we're on with Ferrari." "The relationship went so well that we decided to sign a longer contract and in the end, the idea was to create something extraordinary." The result is a 599 unit limited edition pen.
Explaining the design of the writing instrument, Manzoni says, "We wanted to create something very subtle. For example, we wanted to convey an organic sculptural feeling with elements that are geometrical and rigid. intersecting the central volume". His aim was to give the pen an element of speed or rhythm, "which is a principle that is also used when designing our cars." They say the design pays homage to the Daytona SP3, the second auto in the automaker's Icona series. Baretzky spoke highly of the design, calling it "a monolith".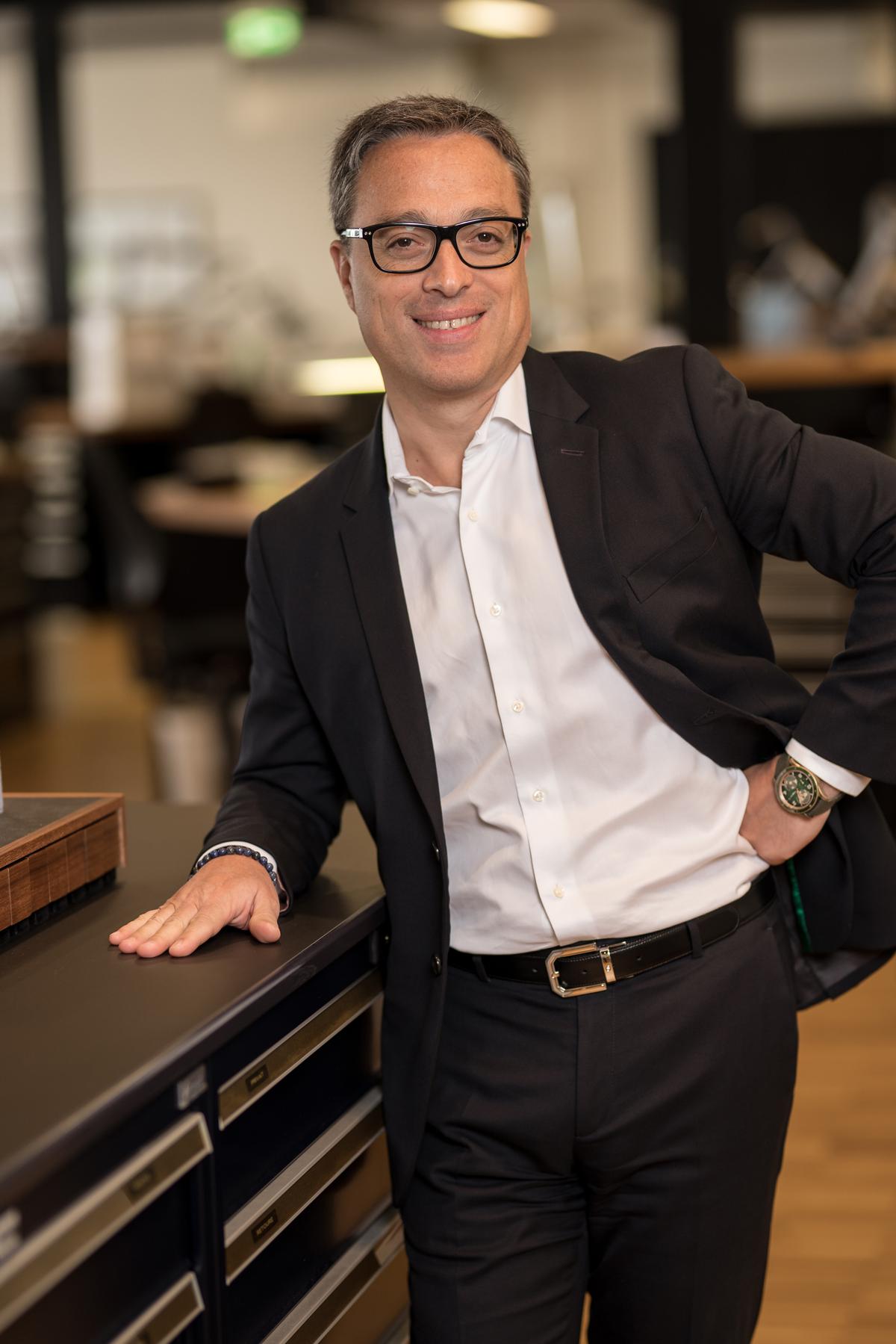 Nicholas Baretzky
Luxury trends
Speaking of Montblanc, Baretzky noted, "We have seen the extraordinary flexibility of writing instruments in epidemiology." Although there are no studies or empirical evidence, he explains, "I think, with people being at home, they've rediscovered the basic fun of putting pen to paper."

Craft functionality
Flavio Manzoni is a trained architect, but now leads the Ferrari Design Center. He has gone on record stating that he doesn't think an SUV can be a supercar, and that's why Ferrari stays away from ultra-luxury SUVs. That said, the designer, who has worked with Bugatti, Fiat, Škoda and Volkswagen, shared that good design, "must think about function and performance." He explains, "So you can always rationalize every single detail of our product. It's the same for any type of product we design — a watch, a pen or anything else."
When it comes to India, Baretzky notes, "Montblanc was, in fact, the first luxury maison to officially import products into India." Over the years, he asserts, the brand has increased its interaction with customers through boutiques outside Delhi and Mumbai, with the company taking over the distributorship for the country three years ago after a five-year association with Titan. was, which Baretzki classifies as "planned migration". for the company". Now the focus is on upgrading – "elevating Mason, bringing more experiences to customers; We are rethinking how to approach e-commerce in India to reach a larger group of consumers. "Finally, we have a lot of important collectors in India, so I want to make sure we can serve them properly," he notes.
The Montblanc Ferrari Stilema SP3 LE599 will be available from August 2023 at select boutiques in India. Price: €27500 (in India, its price is yet to be announced).