It began with a simple statement: "My identity is my right." It was February 2021, just after the lockdown had ended. Youth from Nattur Parekh Compound, a slum relocation and rehabilitation colony in Mumbai's Govindi neighborhood, convened at the community library for a workshop on reclaiming public space.
One of Mumbai's most neglected suburbs, Govindi is home to several poorly planned colonies, including factories, a thermal power plant, and a large open landfill. It's not a part of the city that most people would go for, but it's a big part of the city's blue-collar workforce.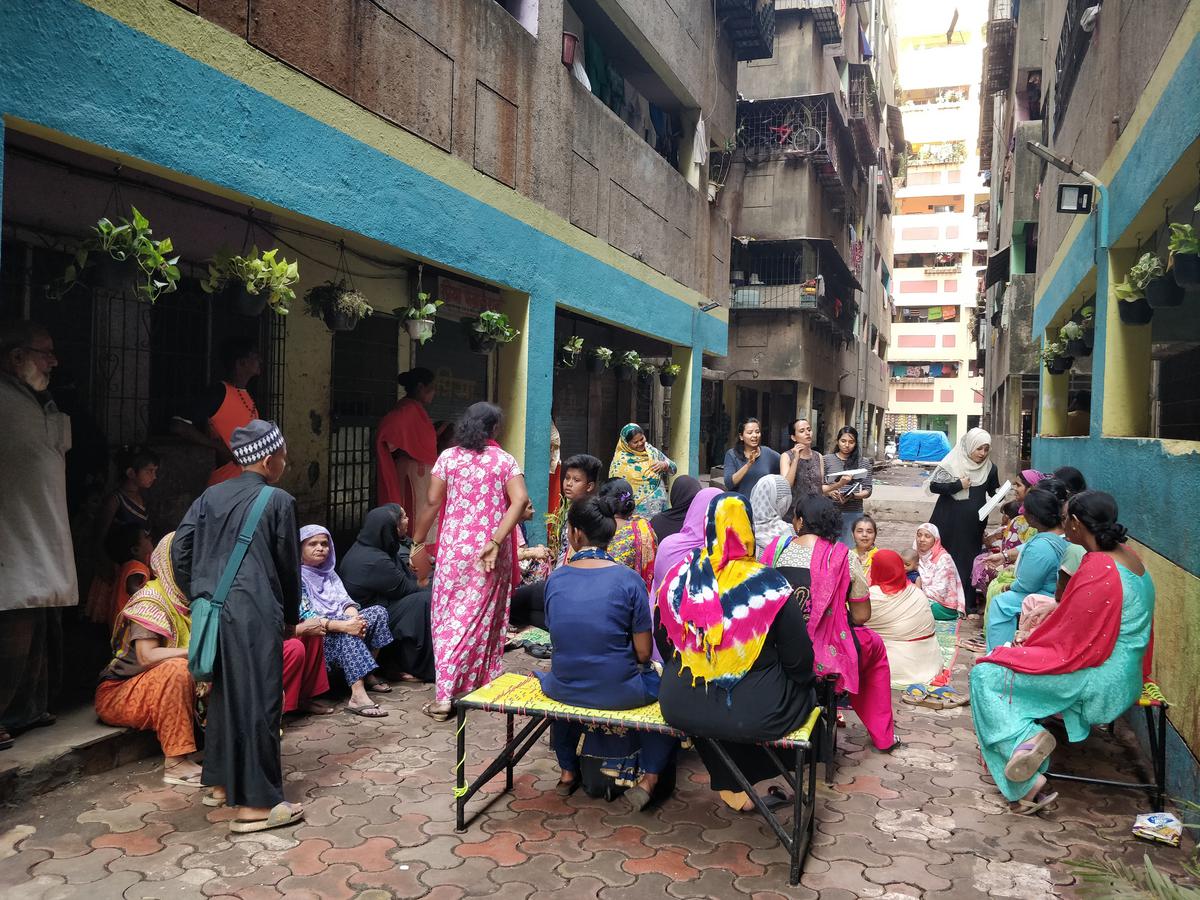 The Govindi Arts Festival is born out of a long engagement between the Community Design Agency and the residents of Nattur Parekh Colony. Photo credit: Community Design Agency
Since 2016, the Community Design Agency (CDA) has been working with the residents of the colony to improve their built environment. One such improvement was Kitab Mahal, a community library built from the bones of an old apartment. Another was a road redesign project designed and implemented by the youth of Govindi, but which fell through during the lockdown. Workshops that solicited community feedback were integral to the CDA process. In one such workshop, a conversation about identity led to a particularly surprising sentiment: young people, fed up with the stigma of where they belong, were ready to stake their claim on their neighborhood. "My identity is my right," he said, and it echoed far beyond the closed group.
The pace had already been set by Moin Khan, a filmmaker and rapper from Govindi whose video 'Haq Se Govindi' (Govindi, My Pride) has nearly 80,000 views on YouTube at the time of writing. Since then, the sentiment has inspired an eponymous mural in the Nattoor Parekh compound, and now, a community-based art revolution.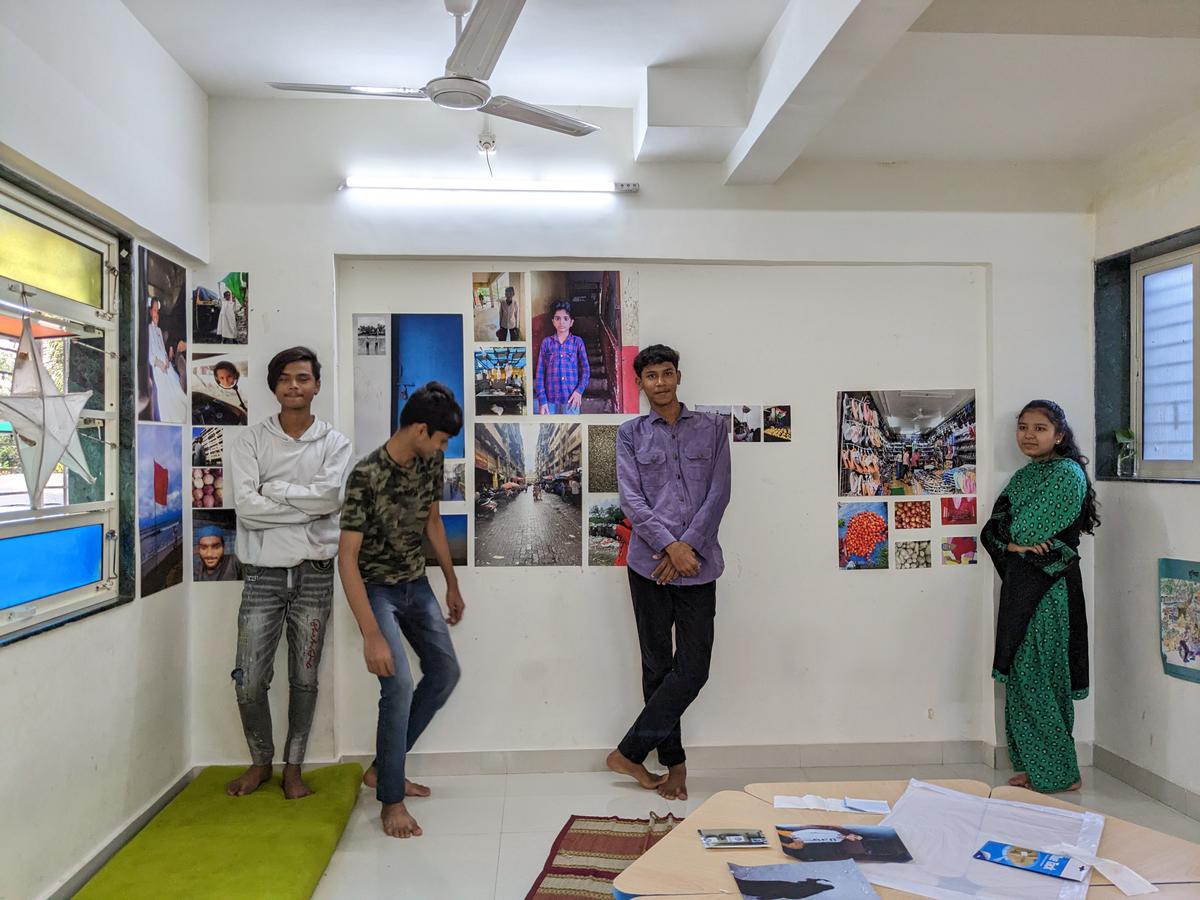 Photography mocking their works Photo credit: Community Design Agency
Art is protest.
gave Govindi Arts Festival — a youth-driven initiative that will take place between February 15 and 19 in the streets of the Nattur Parekh compound — is simultaneously a celebration of neighborhood spirit and a form of gentle protest. "A public art festival [both performative and visual arts] Festival co-curator Natasha Sharma says it felt like a natural way to work with young people and give them that freedom of expression.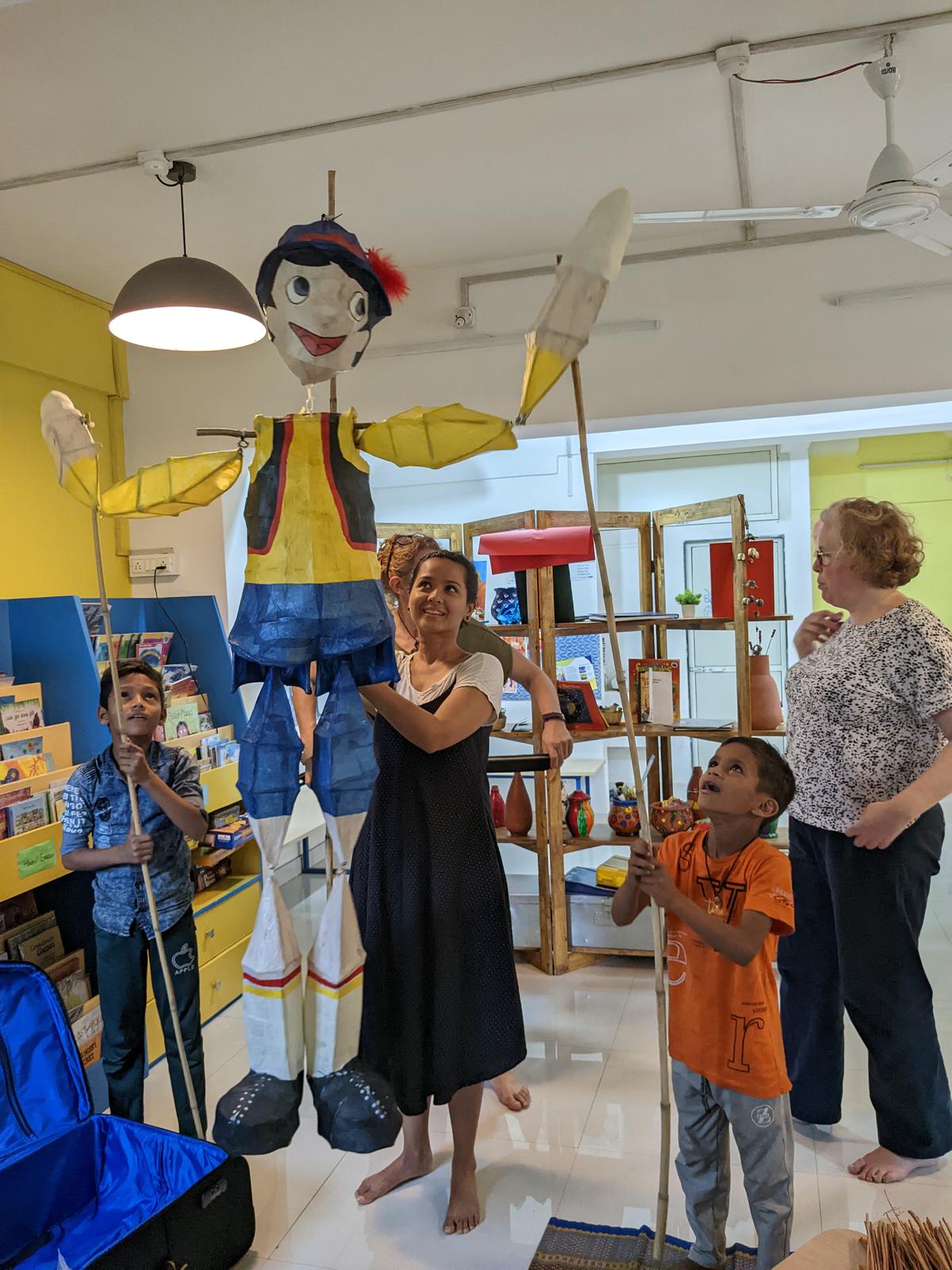 One of the many workshops at the Govindi Arts Festival Photo credit: Community Design Agency
She recalls how, in the very first festival-focused workshop, when the children were asked to reflect on what art meant to them, they responded, "Art is a form of creative resistance. shape." Sharma says: "These were some of the ideas he shared openly during our first discussion," adding, "Imagine what he could do with different tools like theater or rap."
Since last July, professionals from fields like theatre, film, photography, and music — think filmmaker Pankaj Rishi Kumar, photographer Tejinder Singh, beatboxers Danish and Tash — have been mentoring 45 youngsters. Storyteller and visual communicator Jerry Antony, for example, is working with the participants on an animated film that will eventually be projected onto the facades of buildings in the Nattur Parekh compound.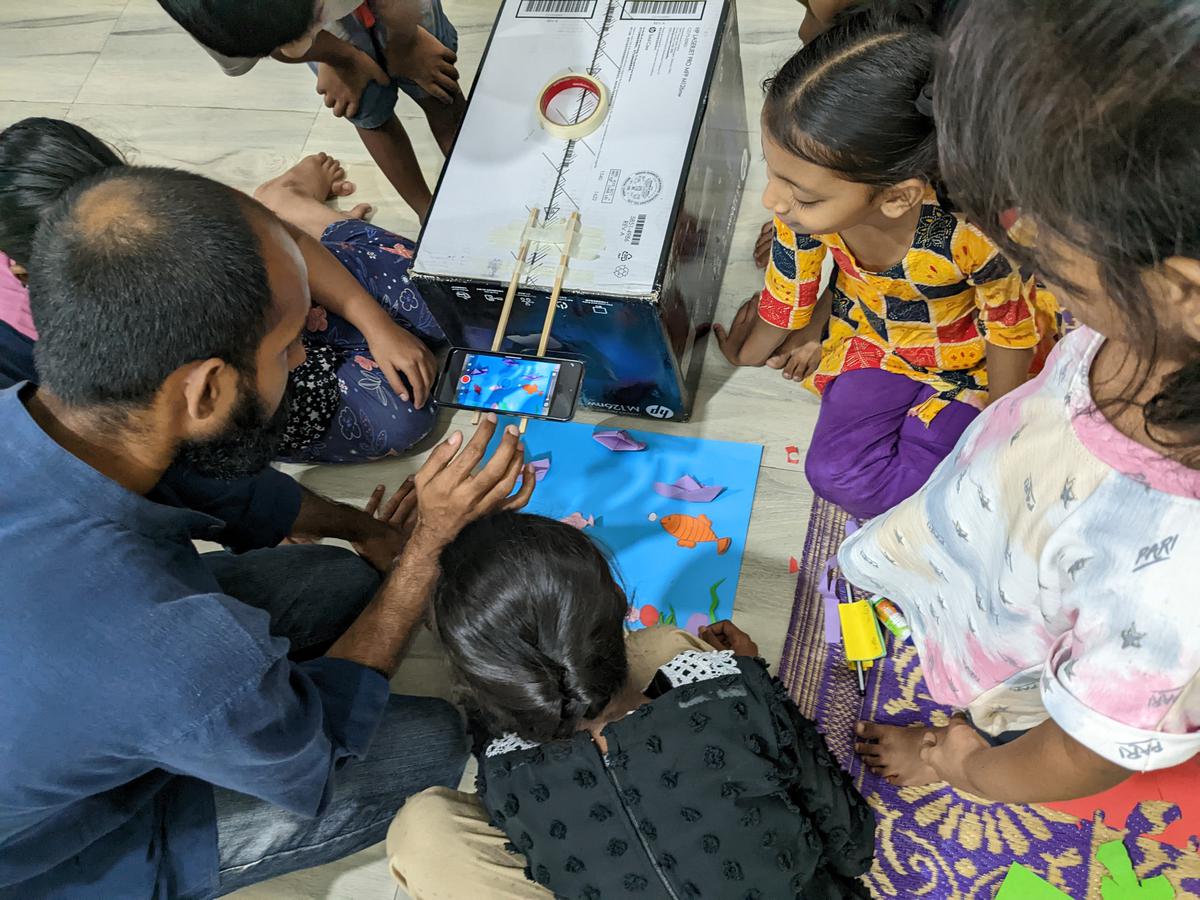 Jerry Antony conducting a stop motion animation workshop at Govindi Photo credit: Community Design Agency
"People look at slum kids, and assume we don't know anything, we don't have any talent, and therefore we don't deserve opportunities," says Sana, a 19-year-old Govindi resident and filmmaker. The leader says. . "But if you look at the quality of the work we're producing, you'll see we can be better than some of the top guys!" "We don't always get the right kind of support, but this festival has shown me that there is a lot of talent in Govindi," added an 18-year-old Affan.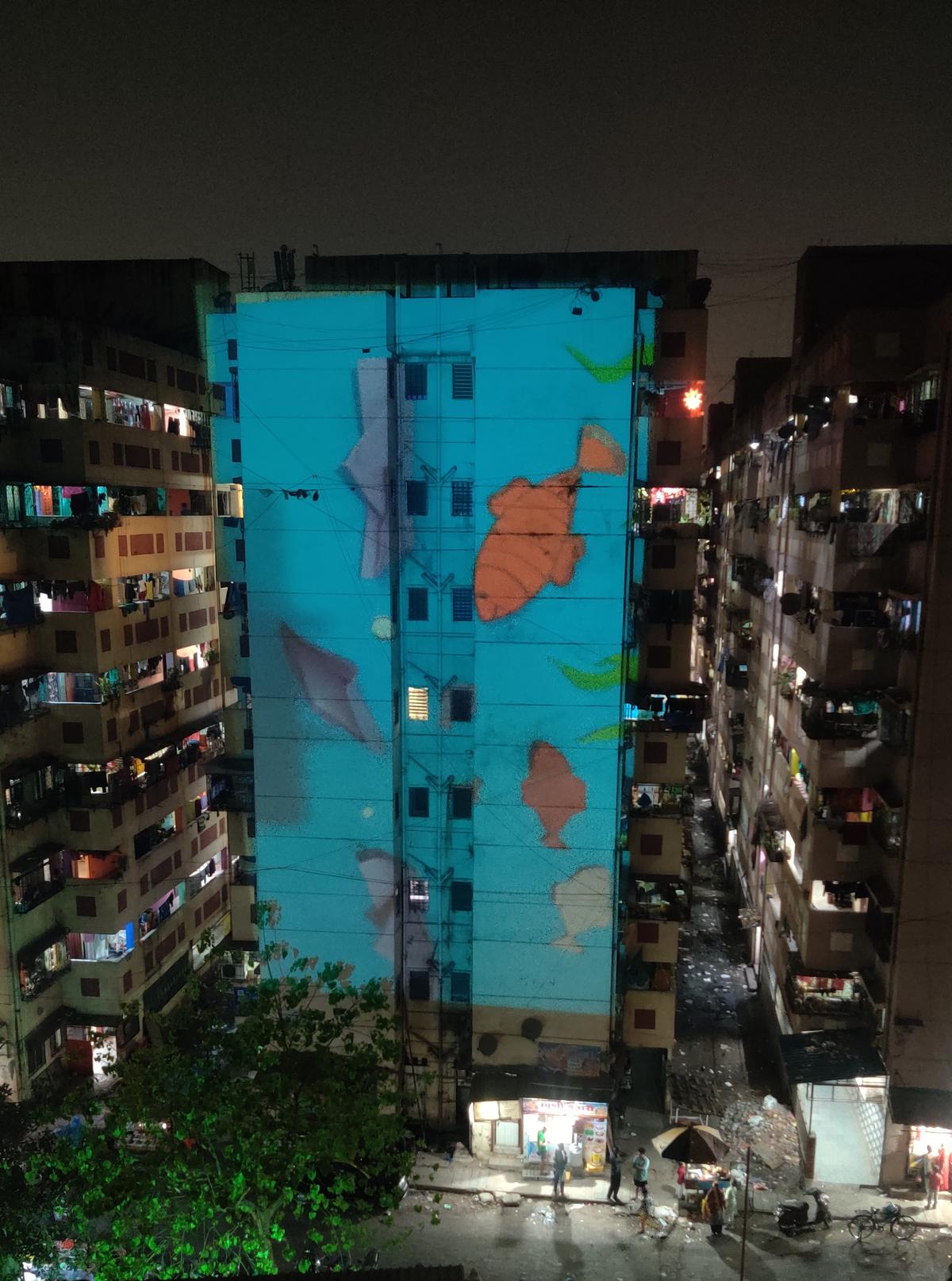 Final animation rendered on neighborhood buildings Photo credit: Community Design Agency
Equal space
CDA organizes the festival in collaboration with UK-based organizations The Lamplighters (who are working with young people to create lantern parades) and Streets Reimagined (who are advising them on parade planning and digital projects. ), as part of the ongoing initiative, 'India/UK Together, A Season of Culture'.
"For five days, we want to create a safe space, an equal space, where the rest of the city and residents of Govindi can come together in the spirit of art," says co-curator Bhavana Gemini. "We don't want outsiders looking down on working-class communities, but the hope is to create a space where all of our socioeconomic identities can be dispelled by sharing our experiences through art." Ultimately, the CDA hopes to make the festival a biennial event, as well as an inspiration for other communities that want to adopt the format in their neighborhoods.
Independent writer and playwright based in Mumbai.