From 68.85.48+12 lakhs
| Photo credit: Pradeep R
Shalin Maria Lawrence
Atrocities on Dalits are increasing every year.
Exactly every second, every minute, every hour, every day.
Every season is a season of violence for them.
History has not been kind to them.
But they have been completely rebellious. They have been completely resistant.
They put their best foot forward to fight with integrity and discipline.
They always strive for freedom.
They trash evil and embrace love and compassion.
They always seek justice.
All the time they dream of a life without sorrow.
Find ways to make it a reality…"
When Prasanna Ramaswami's drama happened, I was overcome with emotion. 68.85.48+12 lakhs It ended with lines from Stalin, a subaltern Dalit activist, seen standing on a pedestal in blue light with an actor dressed as Baba Sahib Ambedkar. The lines were delivered with such pride and assertion that it moved some of the audience to tears.
A fine theater production of Prasanna, recently staged at Medai in Alorpet, depicts the atrocities against the Dalits with extreme sensitivity, without even a moment of sympathy or pity for them. This is where Prasanna Ramaswami's work breaks all stereotypes associated with such subjects. She takes audiences across the country — from West Bengal's Marich Jhapi and Andhra Pradesh's Karamchidu to Thanjavur's Kezvanmani and our very own Mylapore — to show the heart-wrenching carnage. Prasanna's script exposes the ugly face of the fascist state, which denies dignity and right to life to its own people. "Oh, they were Hindus too. Why did you kill them?" questions the play, as it depicts casteism in modern times and the emotional behavior of oppressed castes.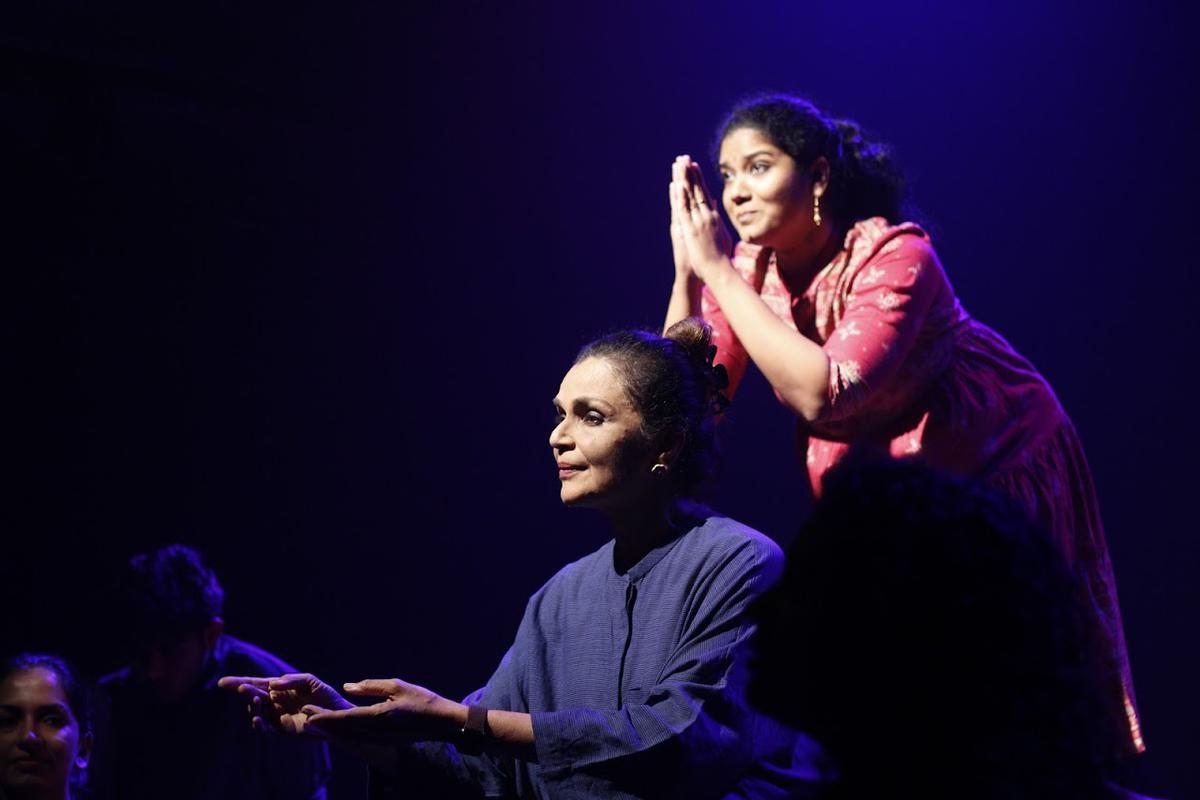 From 68.85.48+12 lakhs
| Photo credit: Pradeep R
Co-written by Rathan Chandrasekhar and Diwakar Ravi, the play also depicts the honor of Dalits, their relationship with the land, and their resilience to continue fighting.
Prasanna has drawn inspiration from the works of Dalit writers such as Challapalli Sarupa Rani, Stalin Rajangam and Dura Ravi Kumar to convey these sentiments in a play that comes across brilliantly as a Dalit voice.