look SG Vasudev on his new found love for abstract collage
SG Vasudev leans on a blank canvas. This time, he's not armed with a brush. Instead, the artist works with small, asymmetrical, stray pieces of paper that were once part of magazine, catalog and notebook covers, and a trusty tube of glue. The experienced artist joins them together to create a figure that can only be described as Vasudev-esque, completed with strokes of white and silver ink. A woman (probably) with her arms outstretched, half the face on a loose paper and the other half in ink, holding a lamp, accompanied by a dog. While disconnected patterns form her clothing, her body comes to life through line drawings. There is no narration, as it is simply a collage.
In an experimental display titled Drawings on Memories at the Forum Art Gallery, Vasudev – an integral part of the influential Madras Art Movement – is celebrated for his drawings, paintings and copper reliefs. In this show he presents a series of collages that reflect his willingness to explore new, and sometimes surprising, playgrounds.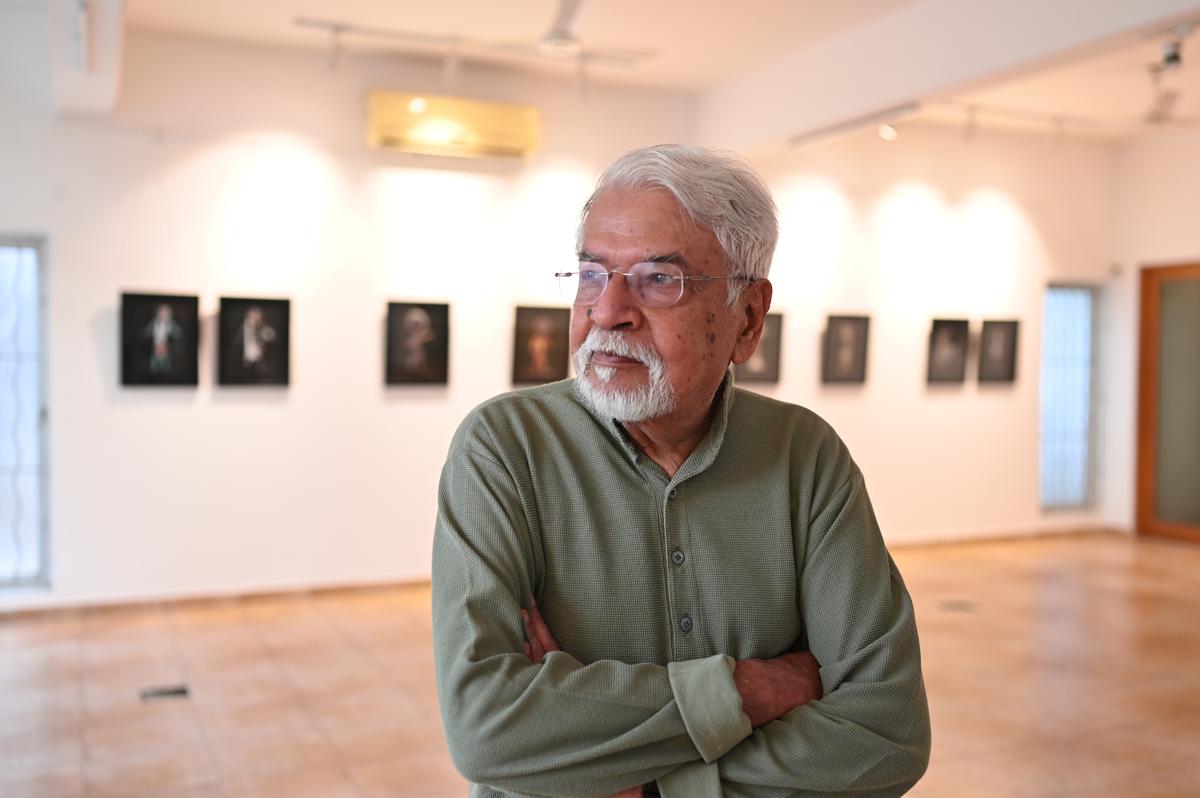 Artist SG Vasudev | Photo credit: Johan Sathyadas
The isolation and silence of the pandemic prompted Vasu Dev, one of the founding members of Chennai's famous Chola Mandal artists' village, to dip his toes into this unlikely medium. During the walkthrough he explains how he started drawing during the lockdown period. "It so happened that one day, I received a wedding invitation with gold and silver lines that led me to my first collage. I pasted parts of the card onto my own drawings to create some interesting visuals. .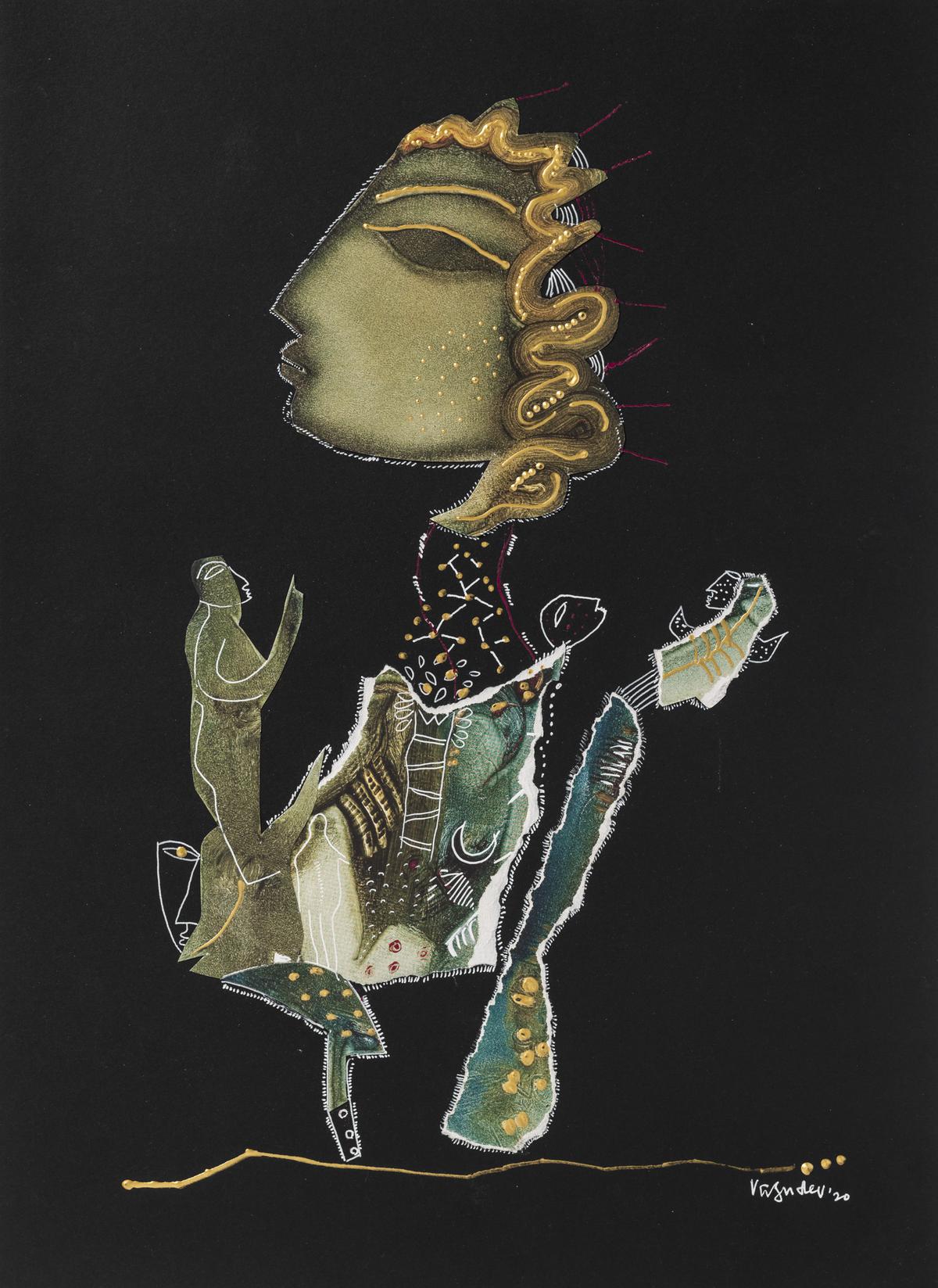 One of the latest series of collages by SG Vasudev Photo credit: Special Arrangements
The most random pieces are presented in a coherent way: a small part of an American flag, a half of a wedding photo, a textured sample of a shoe shown in a fashion magazine, or even a severed nose. . "One sees the collages made by masters like Henri Matisse when he could no longer paint due to old age. Perhaps, I am on that path," he says with a smile.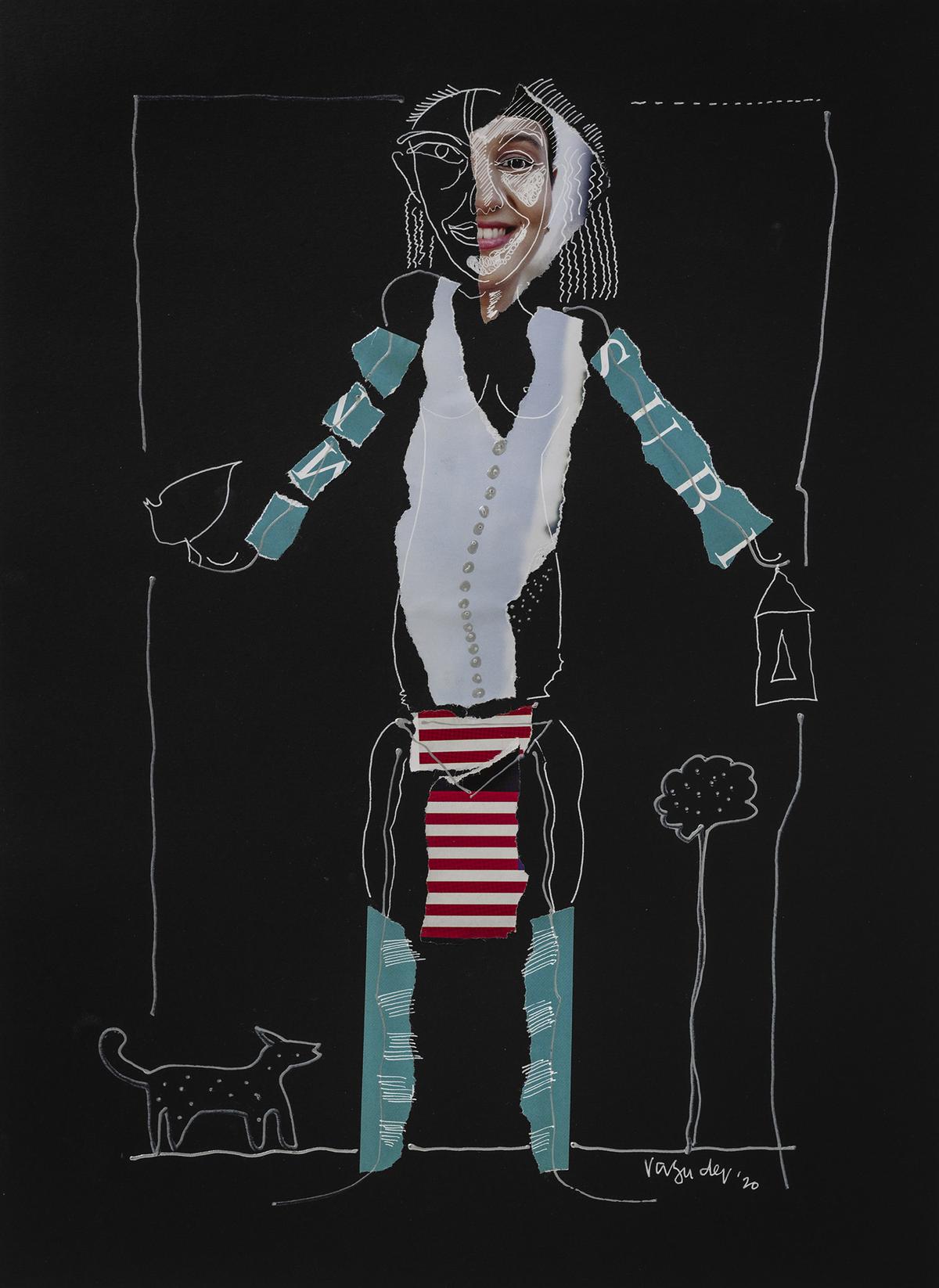 One of the latest series of collages by SG Vasudev Photo credit: Special Arrangements
Vasudev added that in a way, it all started with cartoons and caricatures. Although the series could be called "a lockdown project", Vasudev's interest in cartoons and caricatures predates his formal art training at the Government College of Arts which began in the 1960s. The college was then headed by KCS Panicker, he says, who always trained him. Encouraging craftsmanship in addition to formal art practices.
"When I started, I thought it would be easy. But it's actually quite complicated," he admits with a laugh. Contrary to popular belief, a collage is not always static. Even movement can be represented by pattern and alignment.
Does he have a shape in mind when putting the pieces together? "Not necessarily," he says, "I'll know the general shapes. The pieces I like, I'll cut out and keep. After I started working on a collage, I'd photograph my artwork in catalogs and books. See, and began to add them." In a way, this translation gives a new life to his past work.
Often times, colors guide the evolution of forms characterized by their spontaneous properties.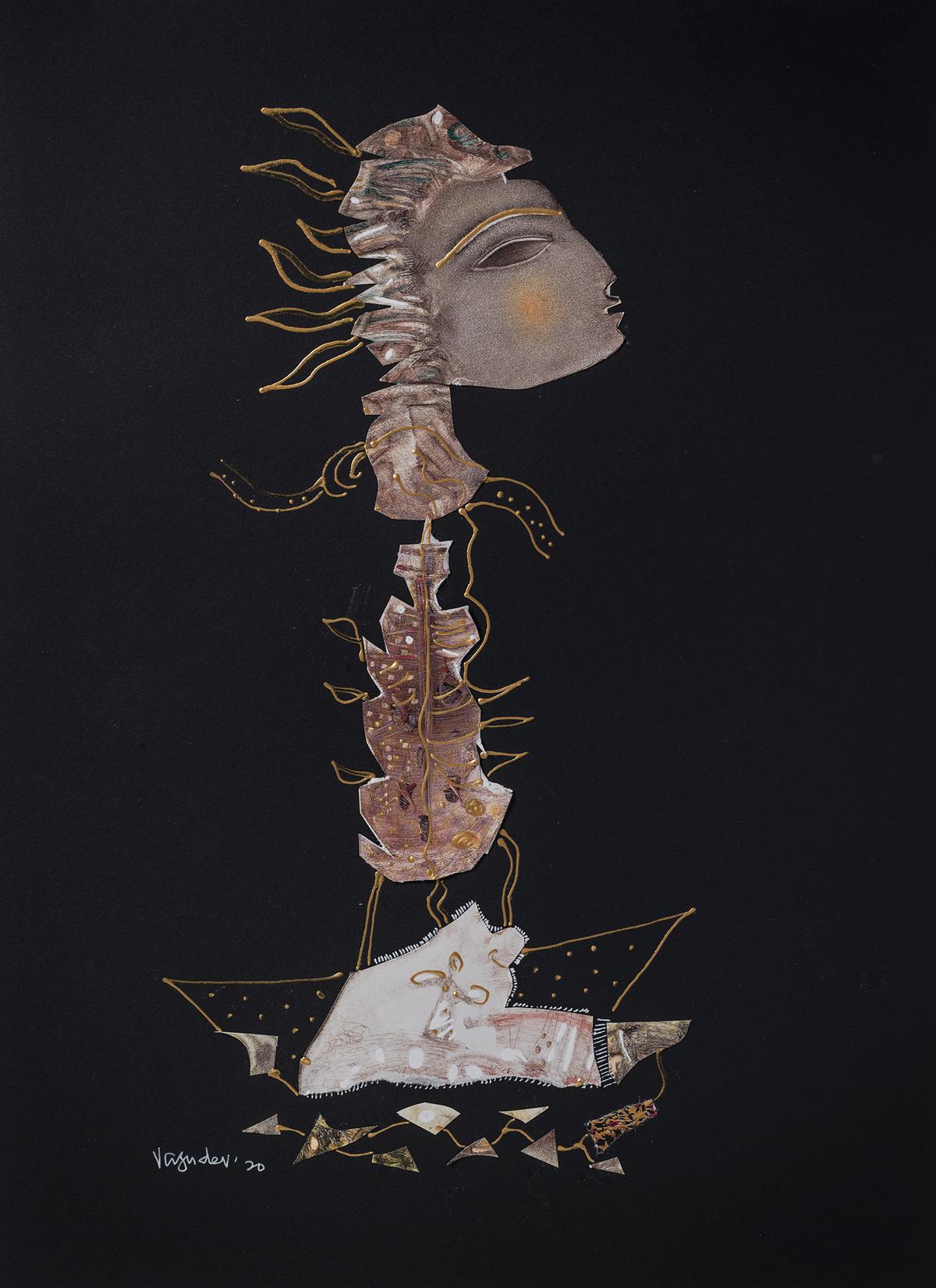 One of the latest series of collages by SG Vasudev Photo credit: Special Arrangements
As the pandemic restricted physical access to studios and stores, through collage, Vasudev was able to continue his practice – in a way, the medium is also a product of convenience. "Even though I had a few canvases, I didn't want to paint at that time," says Vasudev.
"My interest in crafts arose from my time in Cholmondeley Artists' Village. I don't draw a line between them," says Vasudev. "The distinction comes mainly from the West. I think it is very important for a contemporary artist in India to use contemporary crafts and artisans.
Drawings on Memories will be on view at Forum Art Gallery, Adyar, Chennai till February 25.