As temperatures drop in the Arctic, a brown bird, weighing about 400 grams, begins a non-stop flight from its home in northwestern Siberia to winter in some Indian states. Flying more than 11,000 km in nine days, the birds fly non-stop along the Indian coastline until they reach their destination.
Bar is known as the Tailed Godwit ( (Limosa liponica) This long-distance flight can be seen in the Panchakari-Vilani area, on the outskirts of Thiruvananthapuram, during the months of December and January, one of the many migratory bird species that winter in Kerala.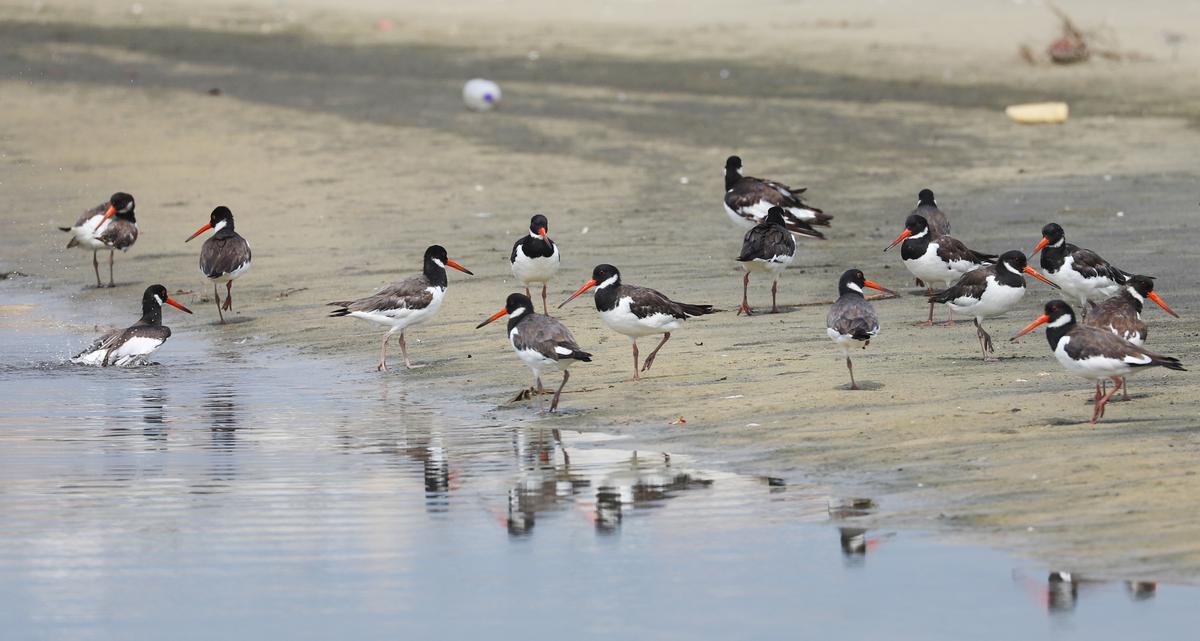 A migrant wader from Eurasia, catching oysters on Velanathoruthu Beach near Kollam | Photo credit: C. Susanth Kumar
Black-winged stilts, perching laser-crested terns (common tern species), wood sandpiper, woodcock, painted storks, glossy ibis and sand, says C Susanth Kumar, coordinator of Thiruvananthapuram-based Warblers and Waders, a group of naturalists and birders. Plover. There are quite a few pilgrims who reach Kerala beaches every year.
Even before the sun rises, the birds flock to the wetlands in and around the city to see the tourists who visit the wetlands, trails, beaches around Panchkari-Viliani, Valli, Akulam, Poor and St. Andrews. Grows in water reservoirs and paddy fields. the beach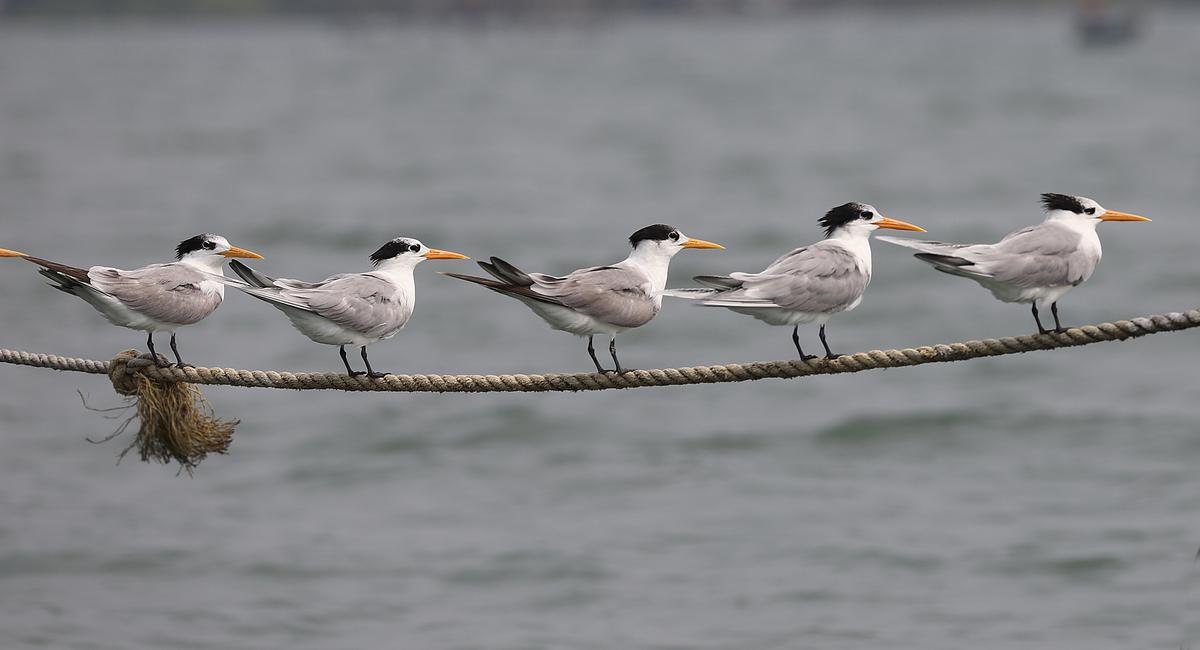 Low-crested terns perching on Ezekiel Beach near Kollam Photo credit: C. Susanth Kumar
Migratory and resident bird counts have been conducted annually since 1987 in the month of January by birders with the support of the World Wildlife Fund and volunteer groups. The Asian Waterbird Census is part of the Global International Waterbird Census, which supports the conservation and management of wetlands and waterbirds.
For 33 years, members of the Warblers and Waders have been part of the census in Thiruvananthapuram and Kollam. In January, 23 volunteers, including college students and bird experts on warblers and waders, Susanth, S. Rajeev, RJ Prakash, KA Kishore, Dr. Blaisan Santhosh George, Dr. MK Krishna Kumar and G. Santhosh Kumar Like participated in survey led by experts.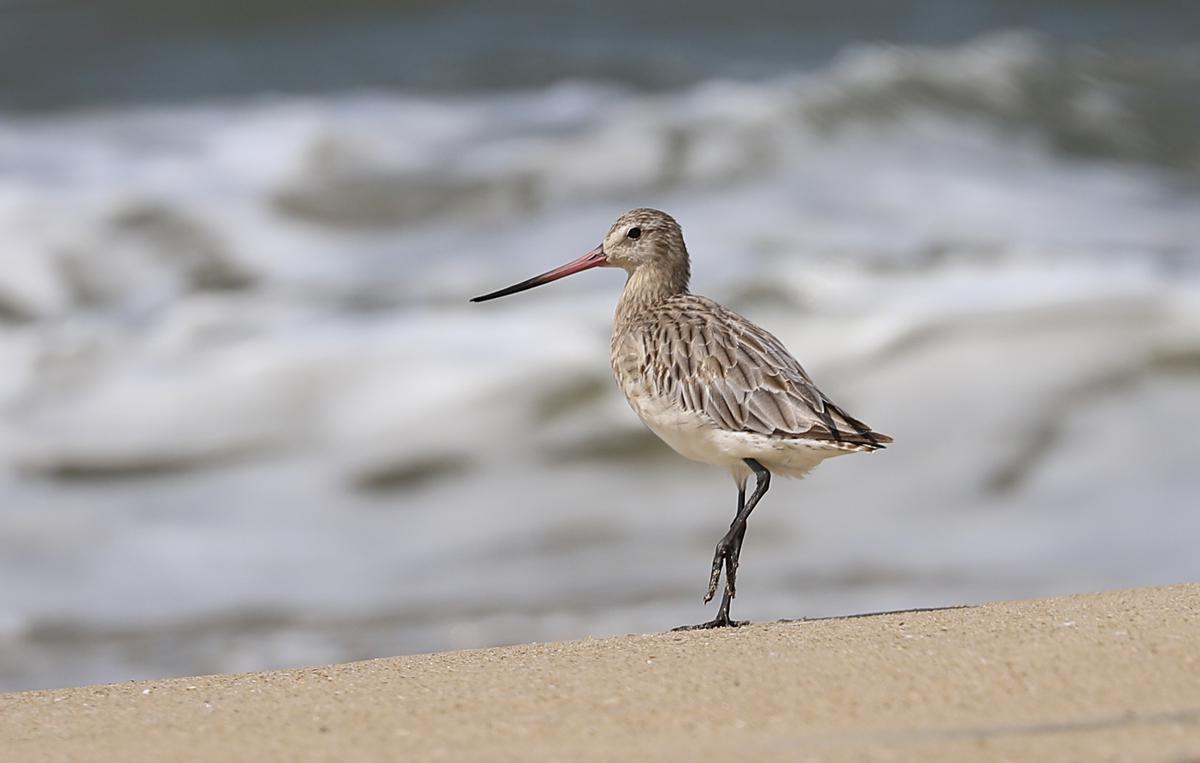 Bar-tailed Godwit | Photo credit: C. Susanth Kumar
A decline in the number of Bar-tailed Godwits was observed in Thiruvananthapuram areas during the survey in these areas.
Documenting some winter visitors
Perching Laser-crested Terns visit the coastal areas of Kerala during the migration season. Large flocks of lesser and greater crested terns were seen at Ajaykal Beach.
Lesser Sand Plovers, Temmnick Stints, Grey-headed Lapwing, Painted Snipe and Little Ringed Plovers are commonly found in Panchakri wetlands.
Mixed flocks of black-headed and brown-headed gulls are a common sight during this period on the sea coast of Valnathorthu. In 2022 and 2023, however, the presence of this bird on the Thiruvananthapuram coast was quite low.
Sushant says the black-winged bird, a migratory bird from the Gulf countries of Asia, has a small population that breeds in Ladakh and adjoining areas. "The presence of this migratory bird in Panchakari water bodies has decreased this year. Wood Sandpiper, Woodcock, Painted Storks and Glossy ibis, however, were more this year.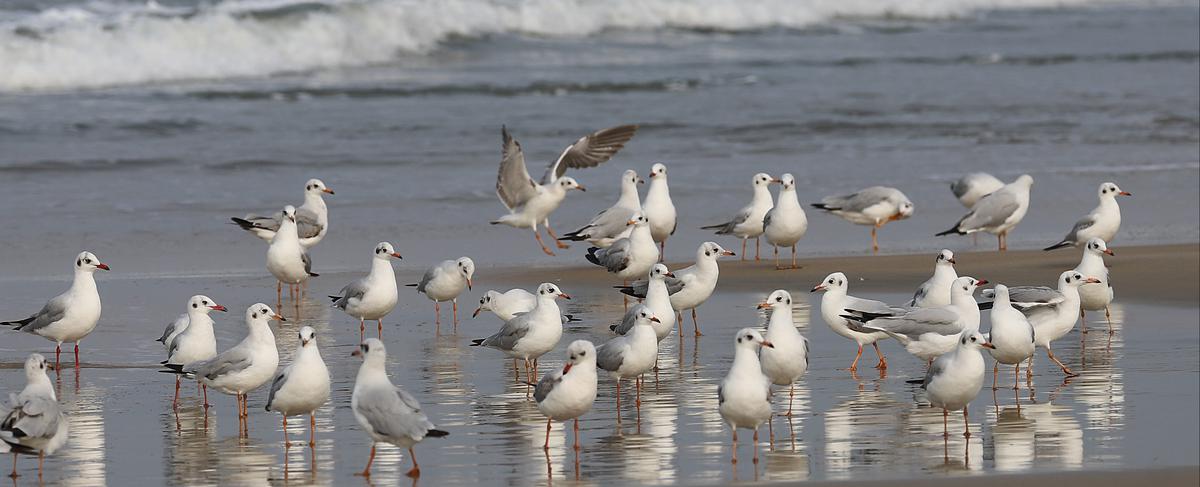 A mixed flock of brown-headed and black-headed gulls Photo credit: C. Susanth Kumar
Susanth, who is also the coordinator of the water bird census, says that he has seen significant changes in the number of birds visiting the water bodies in and around the two districts. "Last year, we counted more than 4,800 birds and 61 species of waterfowl. The change in bird population and numbers was more pronounced in Thiruvananthapuram than in Kollam, especially in the Velli and Panchakari-Velliani wetlands. Some of these birds seem to have migrated to Poor and Kadinam Kalam.
They say that a decline in the number of birds and species in Panchakari-Vilani was observed even in 2022 and the cause has to be studied in depth before any conclusion can be drawn. "One reason could be increased human activity in these regions. Until a few years ago, there were places around Valli and Velani that were quiet and relatively devoid of people. Another reason could be pollution and changes in food availability. .
For example, in Kollam, Velanathuruthu Beach and Ezekiel Beach are rich in oysters and fish that are eaten by waterfowl. There has been no significant increase in human activities in these areas and as a result no major changes in bird numbers have been recorded.