Like many Hyderabadi biryani fans, Hyderabad resident Yamini Vemuri Thimla Chetty says she had no idea that Tadi Patri biryani existed until she visited Anantapur in Rayalaseema a few years ago. "I knew about the Hyderabadi dum biryani – the spicy and mild version," she says. During this trip, Yamini fell in love with Tadi Patri Biryani, which she ate in Anantapur.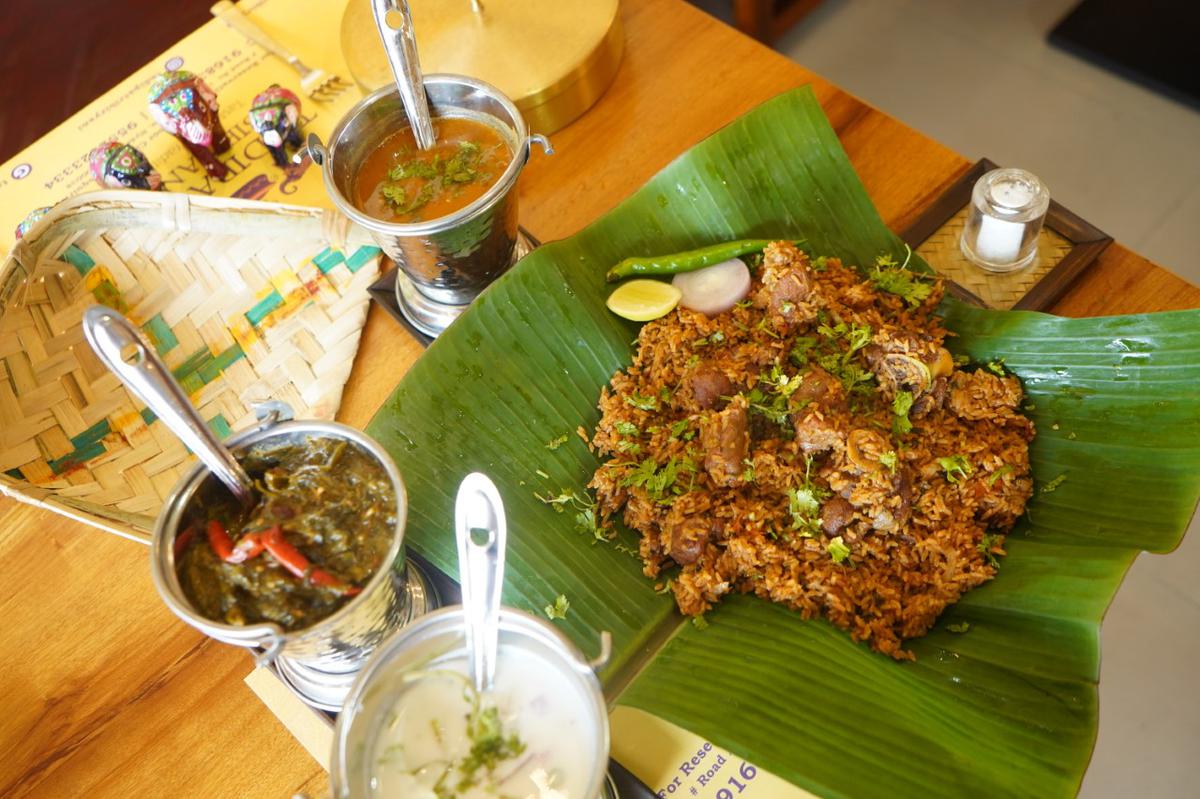 Serving portion of biryani in restaurant
Tadipatri is a town in Anantapur in Andhra Pradesh. The biryani here is not made in the dum style and is made only with chatti muthialu rice (small grain aromatic rice). It is served with khata bhaji (sour side dish) made with gongura and chakka kura and a bowl of raita. Tadi Patri Biryani is, in some ways, similar to the Ambur Biryani of Tamil Nadu.
Yamini wanted to bring it to Hyderabad so that others could enjoy it. With a lot of help from her mother-in-law, Neerja Thamalachetti, Yamini and her husband Varun Thimalashetty decided on the dishes, recruited the kitchen staff and set up their first restaurant in a street in Jubilee Hills in December 2022.
Driving towards Jubilee Check Post from Jubilee Road No. 10, the bright yellow signboard of this eatery reads Tadi Patri Biryani. They have another outlet in Madhapur. At the Jubilee Hills outlet, the only problem is finding a parking space. Inside the restaurant, it is chaotic with diners crowding the place and refusing to wait outside until a table is empty, especially during lunch hours. As the restaurant gets busy, so does the staff. The food is served on banana leaves, so for many diners, especially children, it is an interesting experience.
Among the many must-try items here, Tadiparti Biryani is a must. Fans of dum biryani will surely want to discuss biryani and compare it with pulao. Call it by any name, but try it. It is flavorful and not dry. The meat is cooked to melt in your mouth.
If anyone wants to skip Biryani Ragi sangti with natu kodi pulusu (country chicken curry) is another classic to try. gave Ragi sangti The biryani also tasted good with the gongura side dish. The ghee served with some dishes is home-made which enhances the taste of the dish.
Those who like to enjoy the beginning have plenty of options.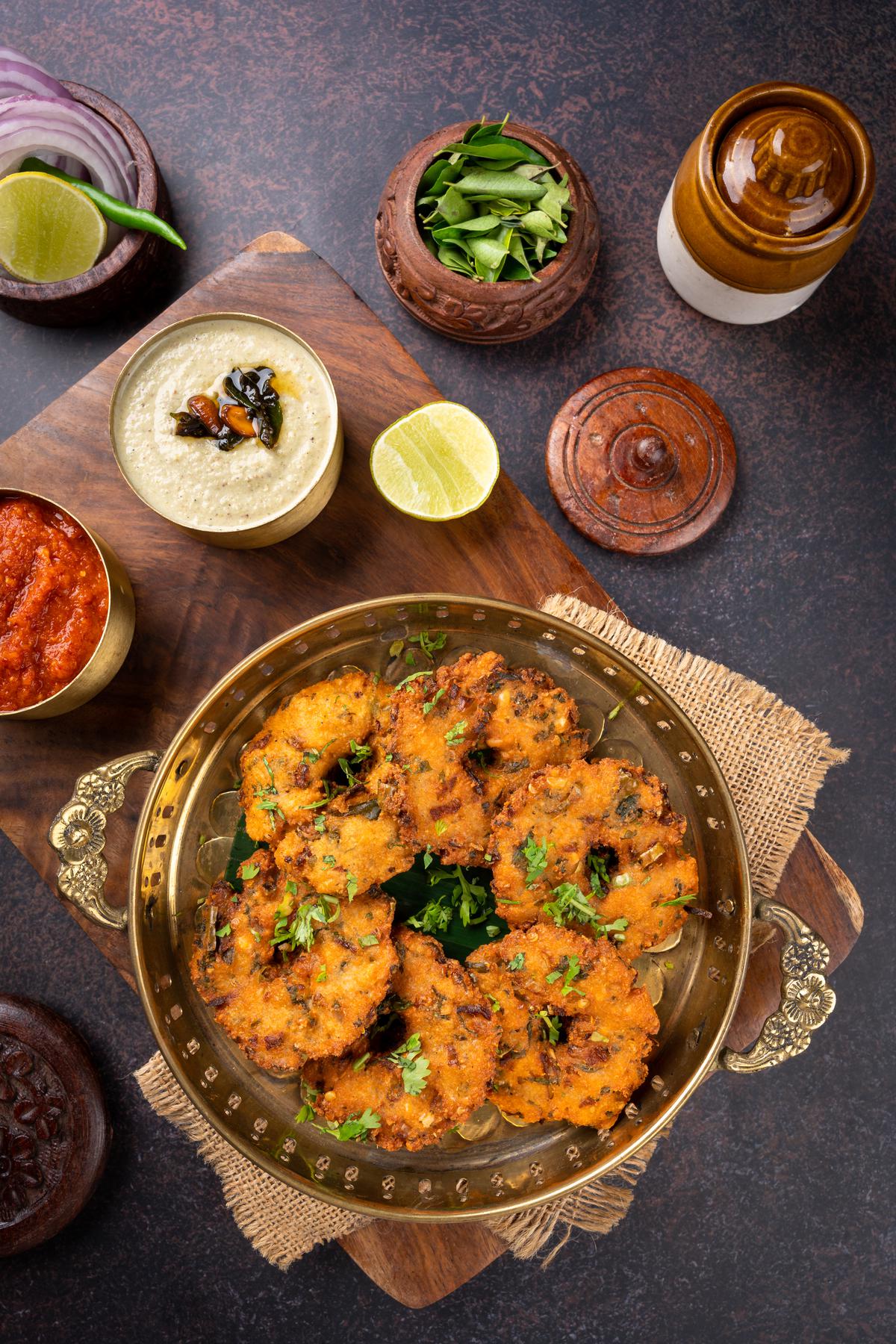 Alasanda Vida
For vegetarians, Alasanda. (cow peas or black eyed beans) Wada is the signature dish of the restaurant. This is a deep fried finger food that is quite filling. Mutton kaap masala and chicken fry are some of the best choices in the non-vegetarian section. Especially Padma Koori, a chicken starter. Both these starters come with a small amount of thickened dry gravy, so it's not a bad idea to have the starter with the bread.
Staff help diners who can't decide what to do. On special days, before the menu is handed to a diner, a bowl is served to them. Shera, Something sweet to start the meal.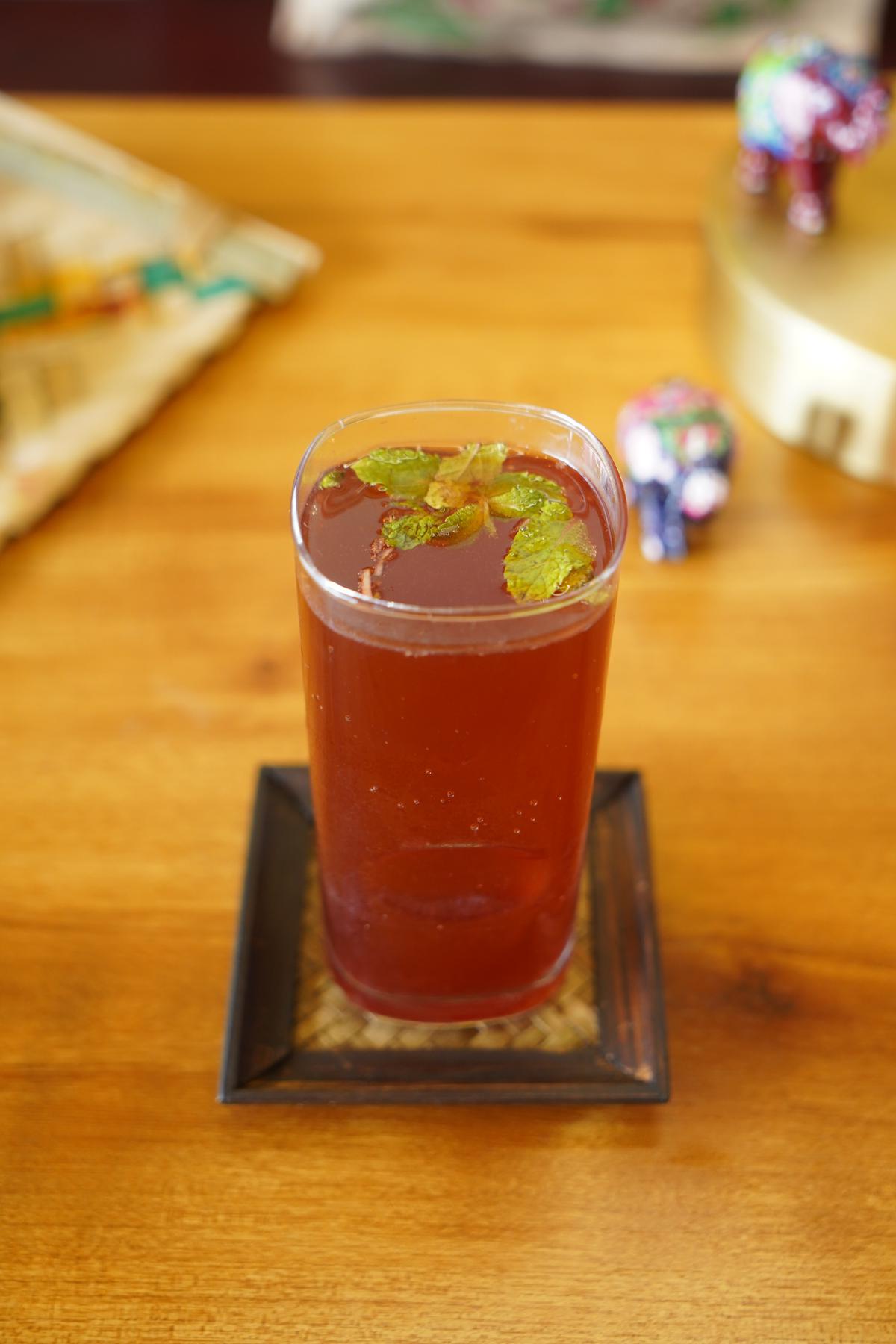 Nanari Pina
A recommended drink here is Nanari and the recommended dessert is Palkulu Janu.
Tadi Patri Biryani
Where: Jubilee Hills and Madhapur
What: Regional cuisine/Telugu cuisine, Tadi Patri Biryani
Table for two: ₹1600 approx (three courses)