Music, art, drama, dance and dialogue will light up the 13th edition of the International Theater Festival of Kerala (ITFoK). Making a grand comeback after a pandemic hiatus of two years, ITFoK is all set for a mega show that promises to transform the Thrissur city into one big interactive stage from February 5 to 14.
With 10 international productions, 14 plays from across India, talks, discussions, workshops and art shows, the festival is a celebration of theater and a unique meeting place for theater makers and theater goers. For as little as ₹60 per play, audiences can look forward to seeing productions by renowned theater practitioners from Brett Bailey to Romeo Castellucci, and also hear Indian experts like Naseeruddin Shah, Prakash Raj and MK Raina. .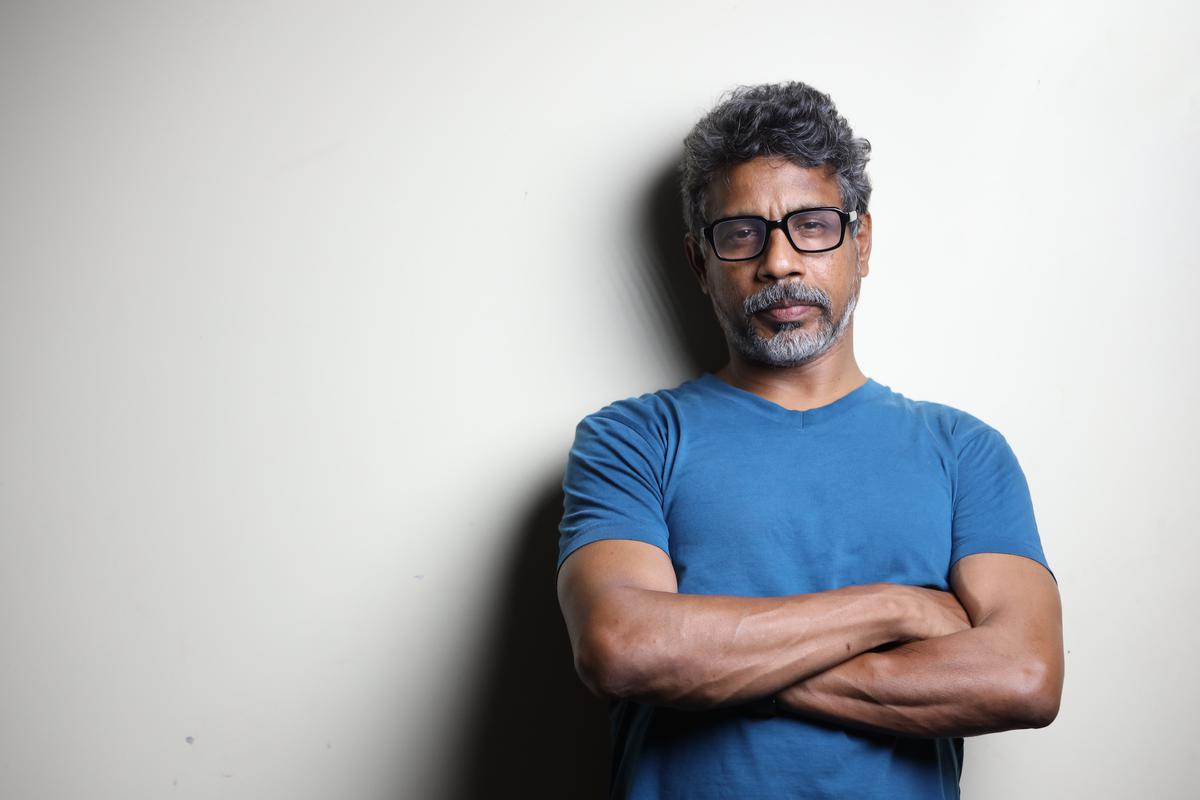 Deepan Sivaraman is one of the curators of the 13th edition of the International Theater Festival of Kerala, starting from February 5 in Thrissur. Photo credit: Special Arrangements
Deepan Sivaraman has organized the festival along with Sarojini Naidu School of Art Dean B. Ananthkrishnan and veteran theater person Anuradha Kapoor. Deepan, a prominent contemporary theater director, talks about how he planned this year's festival. "Since this is the post-pandemic edition, we wanted it to be a place where we can come together, hold hands, discuss and soak in the theatre. We want theater makers and theater goers to come together." "We wanted to encourage them to come back. We wanted to give them that confidence."
Deepan added, "During the pandemic, we all, at one point or another, felt isolated but we also saw how people reached out to each other. It's hard to sustain ourselves without each other. This was reinforced by the pandemic, which is why our theme this year should be Humanity Uniting.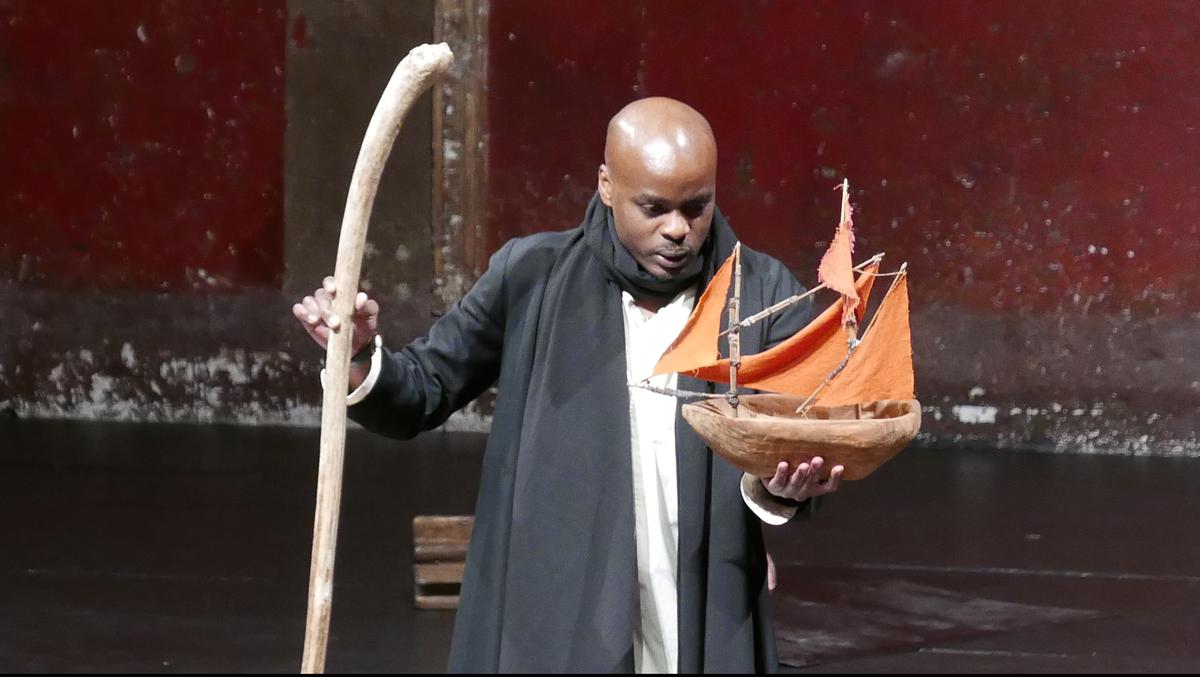 A scene from Peter Brooks The Tempest Project, one of the international productions to be staged in Thrissur as part of ITFoK. Photo credit: Special Arrangements
In keeping with the theme, one of the plays is an iconic one by Peter Brooks. The Tempest ProjectWhich will be offered for the first time in India. Stating that Brooks The Mahabharata It was a historical drama with a global cast, says Deepan, "It's only fitting that we invite Brooke The Tempest Project To pay tribute to the late director who brought the world to a stage with his character.
See also for Samson — by Brett Bailey, considered one of the world's most important modern directors, a work deeply invested in South African socio-politics. Then there are plays by contemporary legends such as Romeo Castellucci from Italy, Eugenio Barba from Denmark and Palestinian playwright and director Bashar Marks. Five of the 10 international productions are coming directly from the Festival d'Avignon.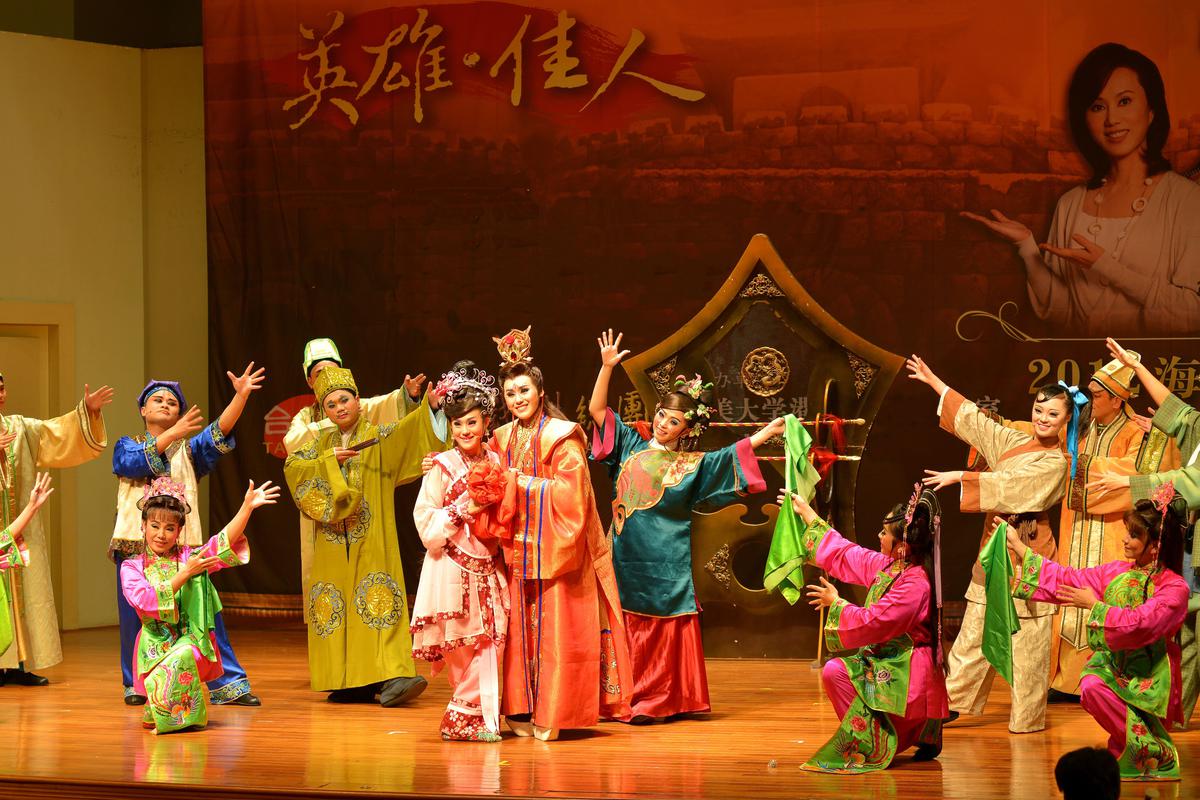 "There are two plays for children – Hero Beauty a Taiwanese opera, and Maya Bazaarstaged by Telangana-based Surbhi, a family-based theater repertoire," says Deepan. The grand finale will be Ruston Able's Magnus Opus. Seduce the fianceeWho has visited 33 countries. Forty musicians from three generations of musicians will perform in the '36-window jewel box'. It will be performed at the Pavilion Theater on February 14 at 8.45 pm.
List of ITFoK programs
Theater Colloquium: A series of talks will focus on various aspects, philosophies, challenges and processes of theatre. Philosophy professor Sundar Sarokai, theater director Neelam Mansingh, academic Shiv Viswanathan, theater activist Mangai and MK Rania are some of the participants.
Public Lectures: Every day, a 45-minute public lecture starts at 10 am. Artist-poet Ghulam Mohammad Shaikh, poet Satchidanandan, South African sociologist Ari Seetas, actor Prakash Raj and writer Mukanda Rao are among some of the speakers. Their talks broadly fall under the theme of peace and unity.
Artists in conversation: At 11 a.m., the director and actors will participate in interactive sessions with the audience in which they will discuss the play's aesthetics, theme and performance.
Master Class: 7th to 12th February. In association with the Kerala Institute of Local Administration, ITFoK is organizing a week-long theater workshop for women. Preference will be given to women working in Kudumbasri and community based initiatives.
Theater Pedagogy: An International Festival of Theater Schools, a platform to discuss the study of theatre, curriculum and pedagogy in theatre, ITFoK, organized by the curatorial team of the School of Drama and Fine Arts, Sri Sankaracharya University, Thrissur will be done Sanskrit, Kaladi, Kerala Sangeet Natak Academy, and Kerala Kalamandalam. Participants, including children, will interact with 15 leading theater practitioners.
ITFoK's collection of plays explores complex contemporary issues ranging from fascism, racism and intolerance to environmental degradation and gender identity. Lectures, discussions with the director and workshops are some of the highlights of the 10-day event.
Sujathan Master Scenic Gallery designed by architect Lijo Jose Photo credit: Special Arrangements
Two architects will also be contributing to this edition of ITFoK. Kozhikode-based Brijesh Shejal has designed the 1,200-seat open pavilion theatre. Another impressive structure is behind the scenes — the Sujathan Master Scenic Gallery. Designed by architect Liju Jose, the space showcases cyclorama (theatre backdrops) hand-painted by Sujathan Master, an artist who has designed the backdrops of some of the most popular plays in Malayalam. A space for performances and gatherings, the walls of the structure showcase 14 works that Sajathan Master designed for various companies.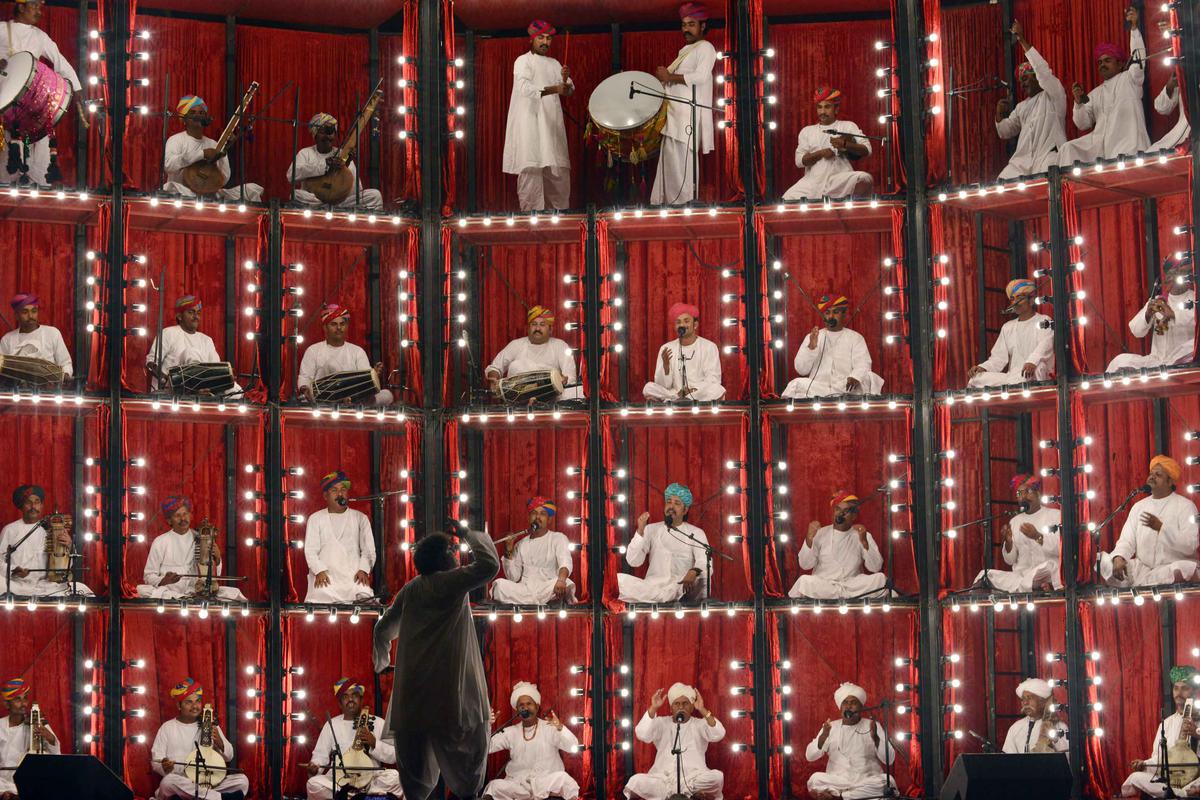 gave Seduce the fiancee A slowly lit stack of boxes opens with 36 musicians playing a variety of Indian instruments. This drama is the grand finale of ITFoK Photo credit: Shantanu Das
Kerala is an important alliance event organized in collaboration with Lalithakala Akademi. Thiruvara (Street Art), created by artist Inpo Varki. 20 artists and volunteers are painting the city's walls with art that reinforces the message of humanity uniting. The work will be completed by February 5, when the festival will begin at 10 am with a concert by popular indie band, Indian Ocean.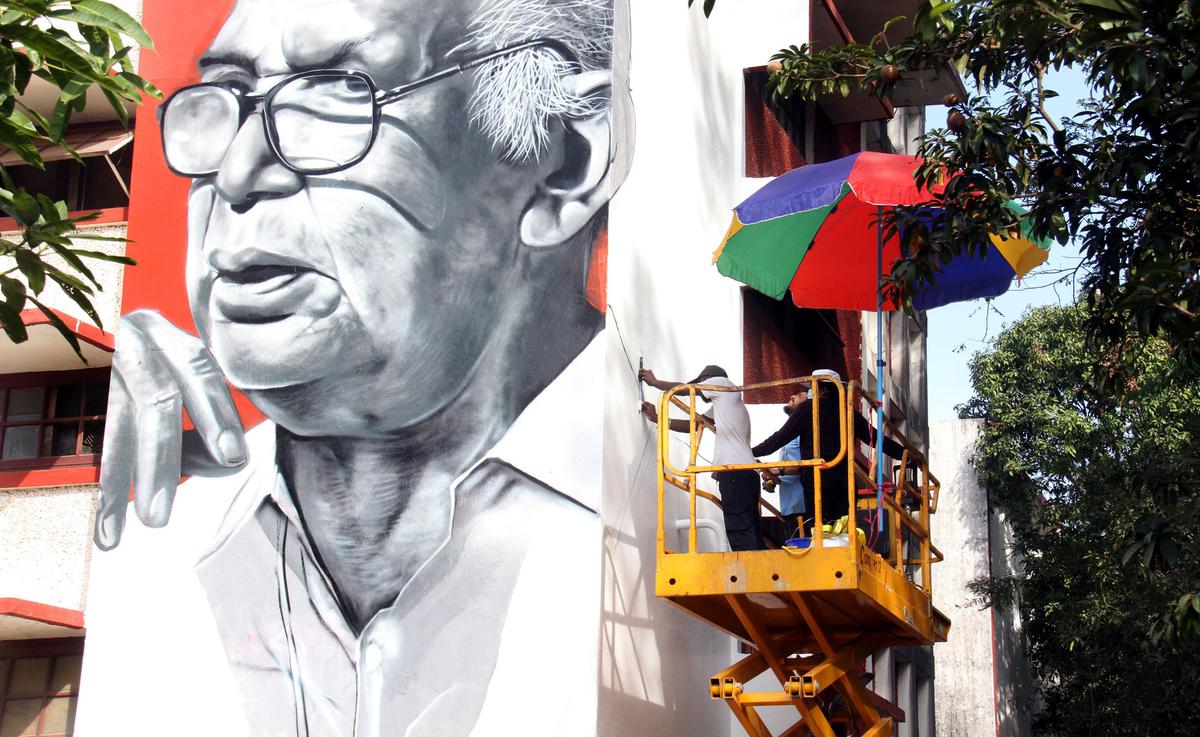 A painting by late theater person KT Muhammad on the campus of Kerala Sangeeta Nataka Akademi Regional Theater in Thrissur. ThiruvaraA street art festival organized by Kerala Lalithakala Akademi in collaboration with Kerala Sangeetha Natak Akademi. | Photo credit: KK Najeeb
Deepan says the festival comes at a time when the country's cultural scene is going through a difficult phase: "However, when I talk to artistes, they feel that Kerala is a place of hope where the dialogue can still be without fear. It must be nurtured and protected."
Passes will be issued for individual plays. 60% tickets, priced at Rs 60 each will be released at the venue while 40% tickets can be purchased online at itfok.com.
Call 04872332134, 2332548 for more details.
International production schedule
Samson (South Africa): 5 and 6 February at 7pm at Actor Murali Theatre
Hero Beauty (Taiwan): February 6, 8.45pm and February 7, 7pm, Pavilion Theatre.
My mother said (Lebanon): February 8 and 9, 7 p.m., Actor Murali Theater
The Third Reich (Italy): February 9, 5.30 pm and 9 pm; February 10, 11.30am, 4.30pm, 9pm, KT Muhammad Theatre
Antigone (UK): 11 & 12 February, 4pm, Black Box
The Tempest Project (France): February 11 and 12, 7 p.m., Actors Murali Theater
If I tell you about war, don't believe me. (Palestine): 11 and 13 February, 8.30pm, From Ashes to Open Sky
Ave Maria (Denmark): 13 and 14 February, 4pm Black Box
Museum (Palestine): February 13 & 14 at 4pm, KT Muhammad Theatre
Kafka (France): February 14, 7 p.m. Actors Murali Theater