Theatre, dance, music, poetry, puppetry… there's so much more at a crowd-funded dance and theater festival, which kicks off on March 10 at Art Infinite, an art space in Akkulam.
The three-day festival FOK!T is conceptualized by six independent artists – classical dancer and actor Devaki Rajendran, actor and musician Anoop Mohandas, classical dancer and teacher Sibi Sudarsan, and theater practitioners Arvind TM, Prajit K Prasad and Laya Kempama. . The event will also feature nine performances in addition to music performances, stand-up comedy and slam poetry.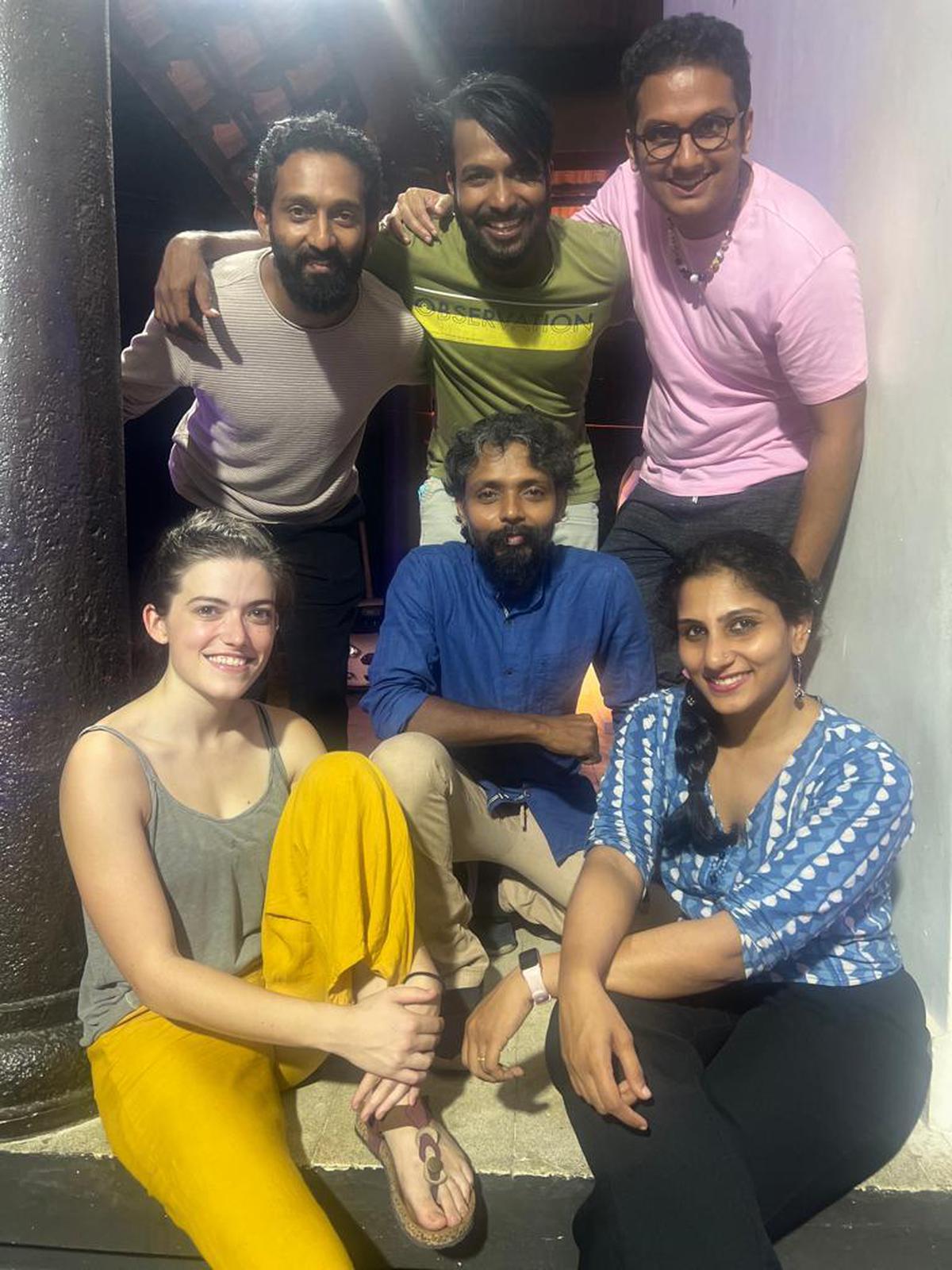 (From left) Anup Mohandas, Arvind TM, Prajith K Prasad, Devaki Rajendran, Subi Sudarsan and Laya Kampama, the independent artists behind the crowd-funded dance and theater festival in Thiruvananthapuram. | Photo credit: Special Arrangements
"It has always been a struggle for independent artistes to get a stage. So we decided to create that platform ourselves," says Devaki, who has worked in such films. Insomnia is yours, country And Saudi Welka. "If there is going to be a change, we thought we have to do it and that's how this festival was conceived. It will also be an opportunity for like-minded artists and actors to interact with each other.
According to Anoop, the main problem artists face is the lack of infrastructure for performances. "It's a struggle to get a place to rehearse, let alone perform. As for existing spaces, we can't afford to pay the rent," he says.
Artists say that small groups and individual artists find it difficult to exhibit their work. "The same artistes are invited to the same event year after year. Even in the case of experimental productions, preference is mostly given to established names or groups. While young talent, especially classical dancers from Bengaluru or There are opportunities to perform in cities like Chennai, but the scene in Kerala is not that encouraging," says Devaki.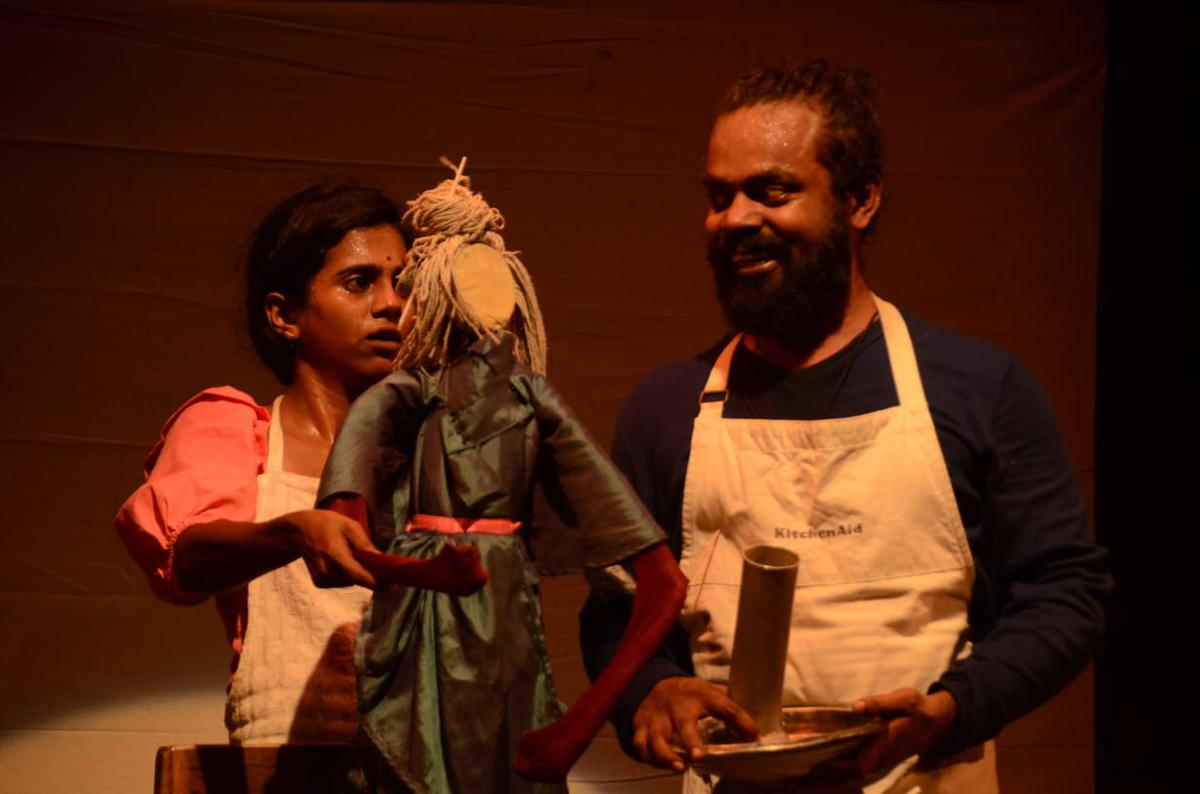 The number of theater festivals has also declined even as some of the prestigious ones held in the state are leaving the stage. Arvind, an alumnus of Moyo Physical Theater and Corporal Mime Centre, Spain, says the curtain seems to have fallen on a theater festival organized by the Kerala government's Department of Information and Public Relations, and an Abhinaya Theater Research Centre. Arrangement has been made.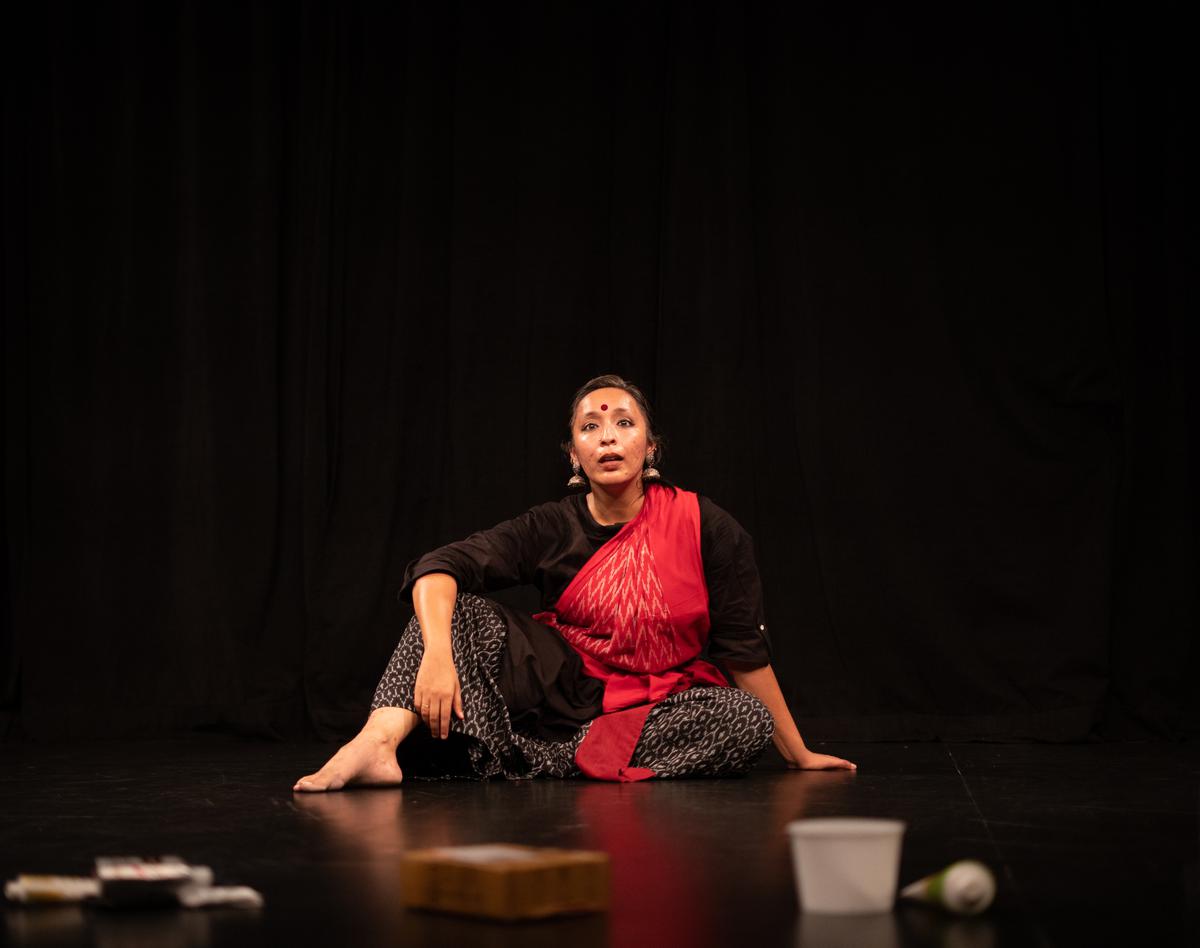 Preethi Bharadwaj in her experimental production Me and my trash
| Photo credit: Special Arrangements
"We have struggled to find space to rehearse on several occasions. And if we embark on a production, it is difficult to come up with a good quality sound system, lighting and other aspects," he says. He is presenting a production with Laia, a fellow Moveo student. "We studied physical theater and at the end of our course we have to come up with a production. We are presenting it at the event," says Laya.
On the stage
Here are the plays to be performed in the festival. Banerjee Babu, Adal, Pippisurai, Avishkaram, (A) Maya, And Pets of Anarchy.
Banerjee Babu Space of Act is a light-hearted drama about the simple joys of life presented by Kerala and Kisago Theatre, Hyderabad.
SwapFeaturing Dilip Chalanka of Chalanka Theater Lab, it is about how people are discriminated against based on various factors.
Pippisurai Cognizance is a production of Puppet Theatre, Athlete Kaikanadakavedhi and Munnadam. Directed by Ali Yar Ali, the play combines theatre, shadow puppetry and music through the story of the real-life couple Malu and Momo. Pipisurai is used in the language of the Arula tribe of Attapadi.
While Avaishkaram There is a Malayalam adaptation of Vaclav Havel's. Listeners Created by M Theater Collective, Pets of Anarchyis an independent adaptation by Frank Pavlov. Brown MorningDirected by Sam George.
(A) MayaArvind and Laya's production is about two characters on different journeys and their interactions.
The dance productions at the festival are 'Manasekara' by Devika Sajivan and 'Ota' by Thadeepu Dance Foundation.
Me and my trash The art created by Chennai-based Preethi Bhardwaj combines trash and humanity as she explores theatre, puppetry, poetry and storytelling.
Prajit, who studied at the Intercultural Theater Institute in Singapore, observes that theater is a place to build friendships. "Six of us are together because of theatre. We want FOK!T to be a platform for creative minds to come together. Ever since we announced the festival on social media, there has been an overwhelming response. Is.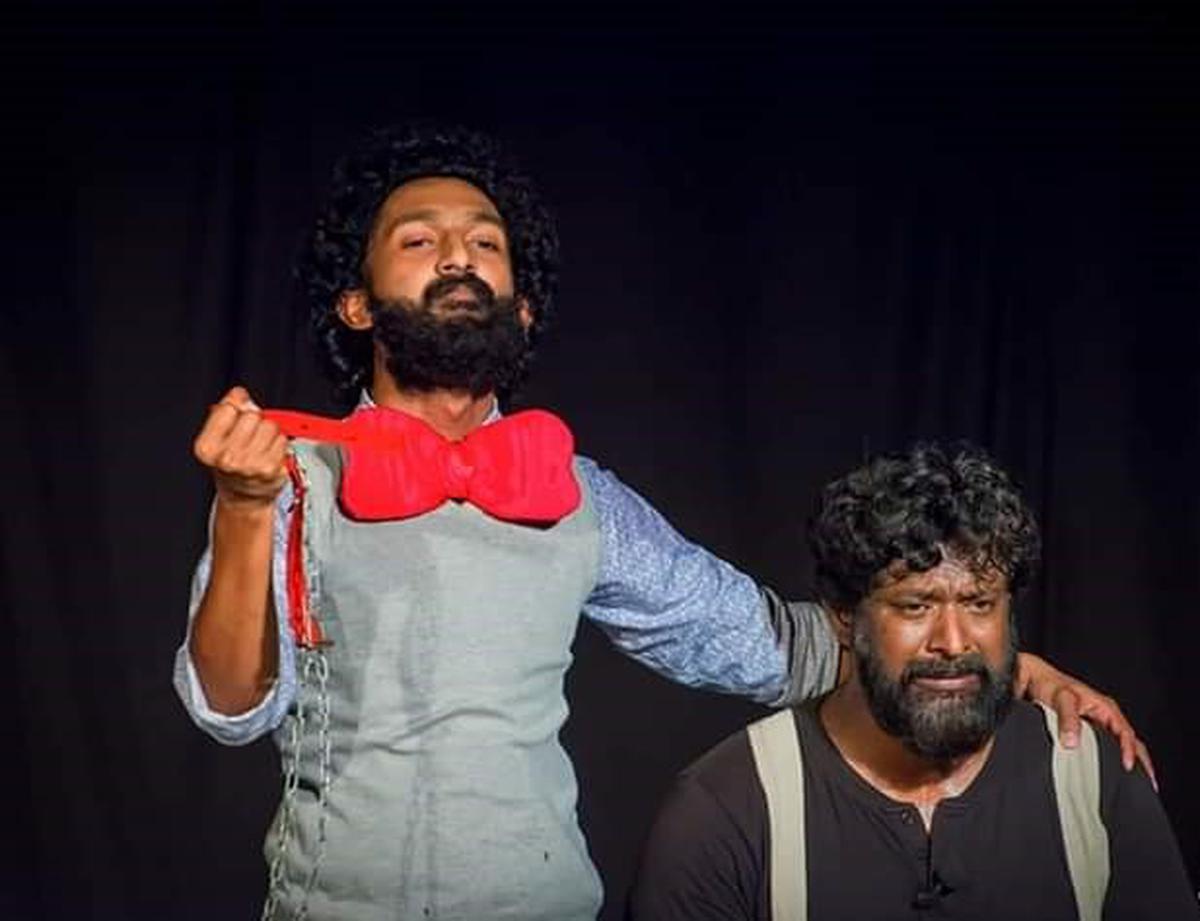 Pets of Anarchy | Photo credit: Bevanlal
Art Infinite, where the event will be held, is run by Sabi, an alumnus of Kalakshetra, on his family property. He started it in 2018 as a space in Vazhothakad to bring together all forms of art and built a new space in Akkulam last year. "We conduct classes, workshops and art-related events and it is also used as a rehearsal space. When we decided to organize an event, we realized that many artists were waiting for such a stage. Some are willing to perform for free. There are enough performers to make it a week-long festival. But we wanted to take it slowly, and decided to keep it for three days. Everyone says.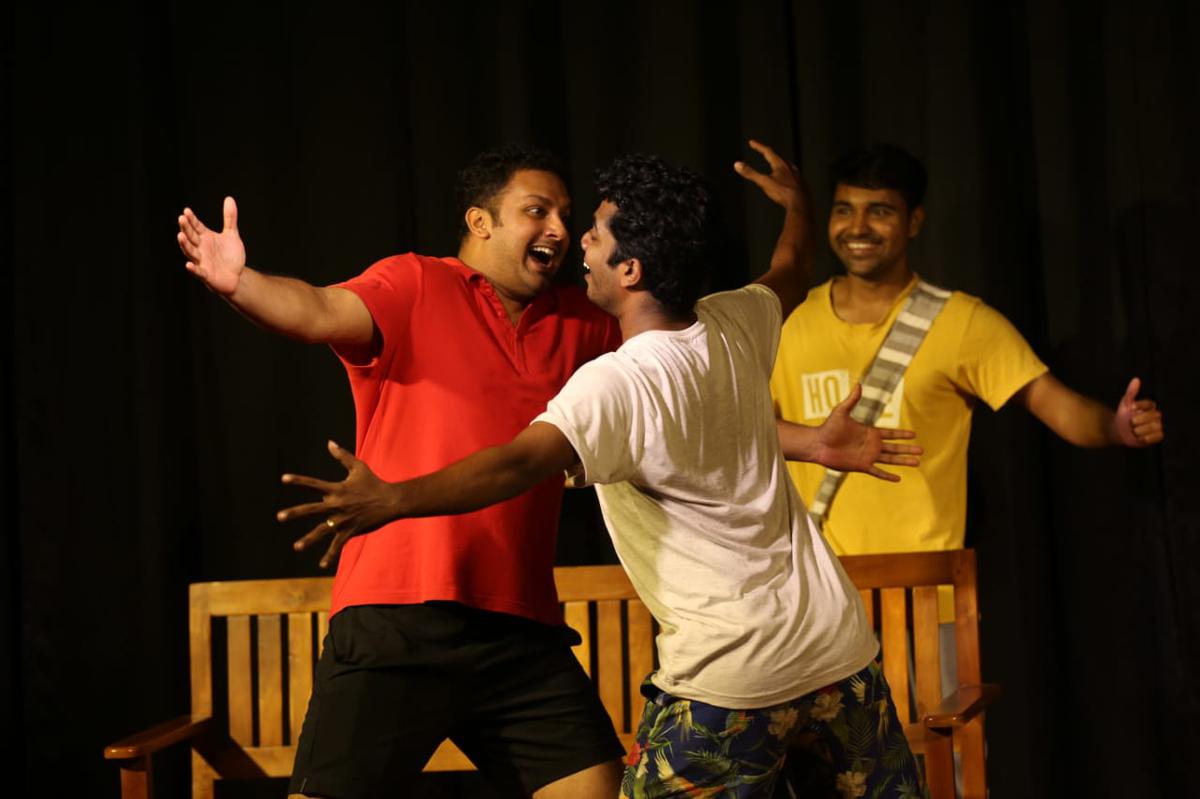 A scene from Banerjee Babu
| Photo credit: Special Arrangements
Crowdfunding was an ambitious idea, they all agreed. "But there has been tremendous support from all quarters, including our families," says Anoop. He adds that he wants to change the perception that theater is only for intellectuals. "We want the young crowd to come and that's why the fair has realistic and experimental works," he says.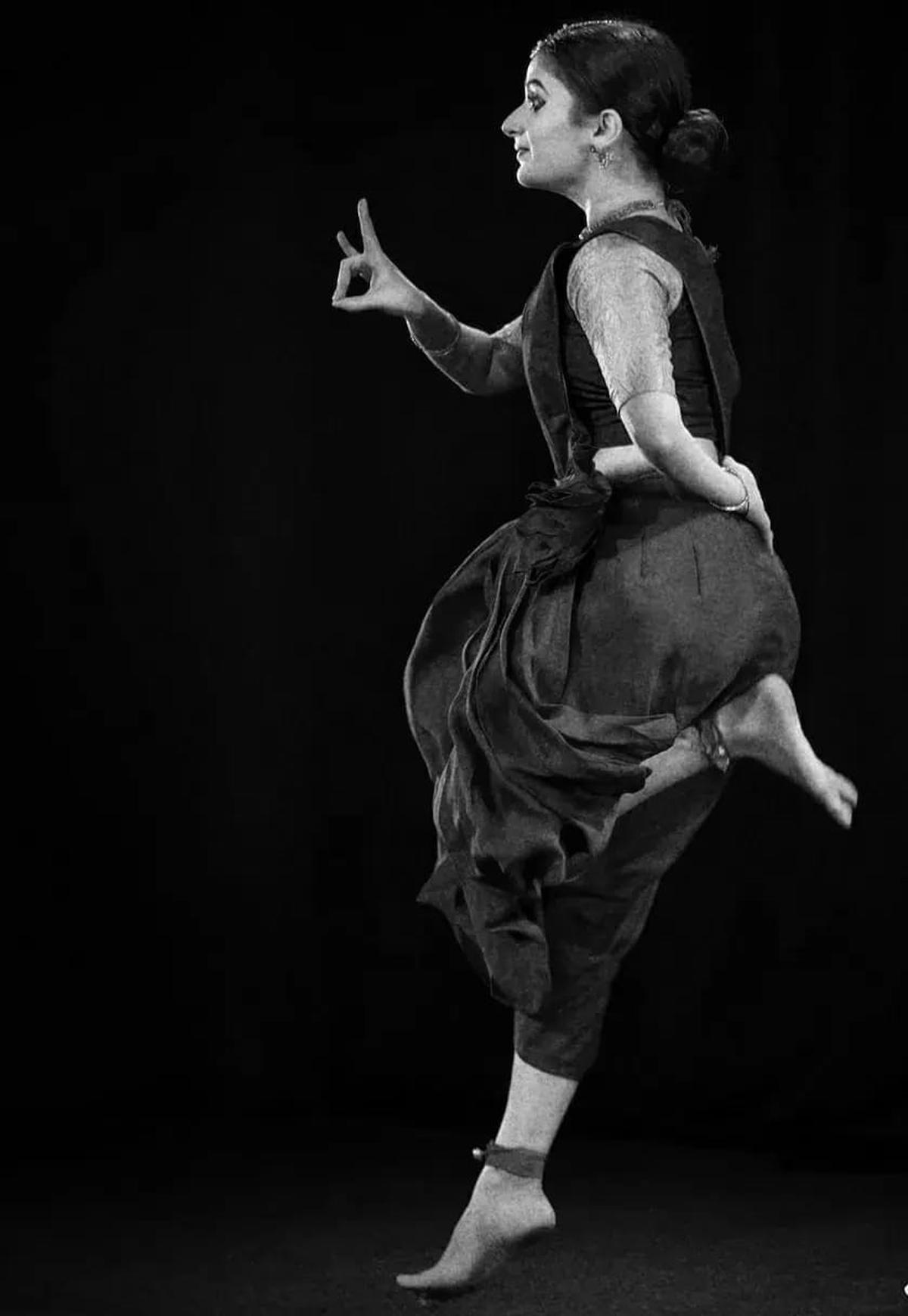 Devika Sajivan | Photo credit: Bevanlal
Tickets are available at allevents.in. The rate is ₹999 for the entire festival and ₹499 for a day pass. Contact folkitfestival@gmail.com for details.
Schedule
March 10: Banerjee Babu, Udal, Pipisurai; March 11: Avaishkaram, (a) Maya, Manasekara; March 12: Me and my trash, Ota, petsof anarchy. Performances start at 6pm each day.