Mars Wrigley Chocolate Factory in Khed, Pune
Inside the Mars Wrigley factory, the air is thick with the fragrant aroma of peanuts, cocoa and sugar. Located in Khed, Pune, the plant manufactures the American brand's signature offerings, Galaxy and Snickers candy bars. After thorough cleaning and sanitizing, we step onto the unit floor, where workers in white uniforms closely monitor thousands of chocolate bars moving in sync on long conveyor belts.
We head to the start of the Galaxy production line where the mixture of sugar, cocoa butter, and cocoa mass is put into a mechanical mixer. On a belt, specially designed silicone trays are stacked. A smooth stream of hot dark chocolate flows through multiple nozzles to fill these molds one by one. The sight is soothing, like a symphony amidst the cacophony of machines.
look How chocolates are made at Pune's Mars Wrigley factory.
Snap and fold.
Experts say the first sign of a good quality candy bar is the sharp snap we hear when it breaks. To achieve this, chocolate-filled molds pass through a vibrating chamber that removes air bubbles and ensures the chocolate sets evenly. It then passes through a cooling chamber before being spun out of the molds to release the galaxy bars which are wrapped, sealed and packaged. Up until this stage, making chocolate is a zero-contact process.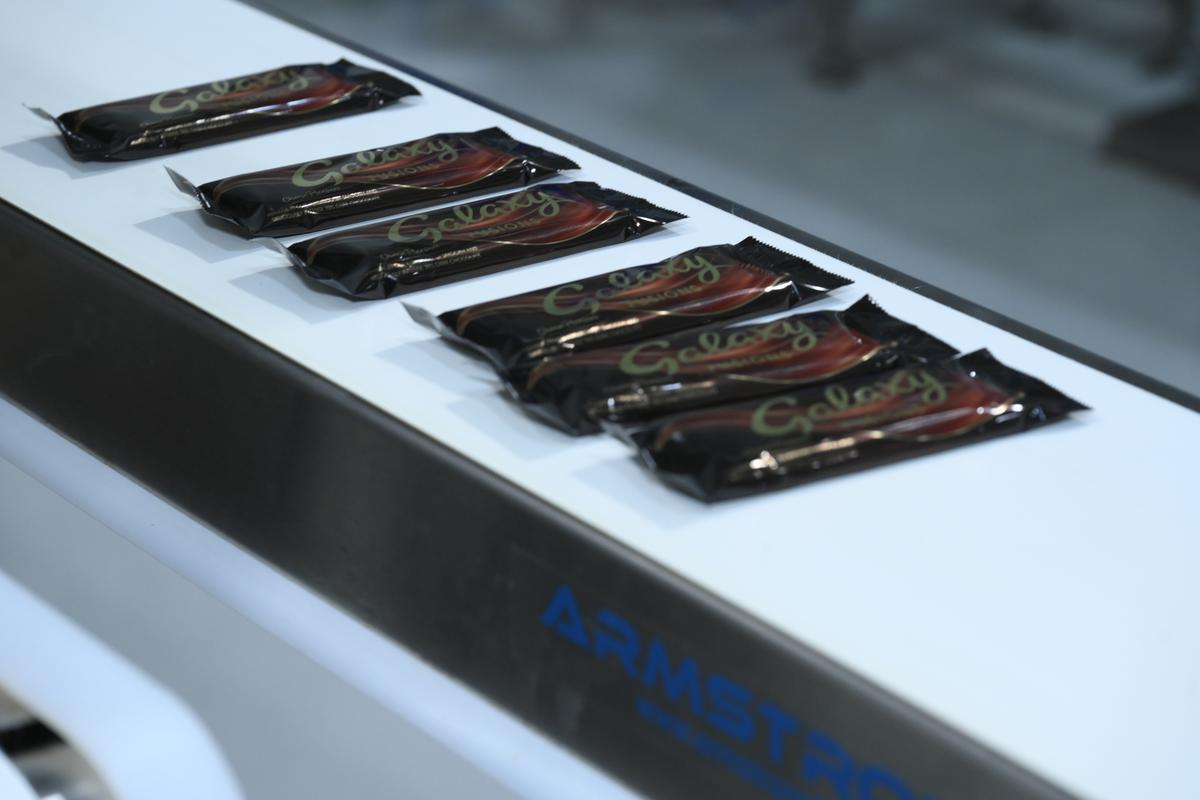 Galaxy Fusion 70% Dark Chocolate
Launched in February 2023, Galaxy Fusions 70% Dark Chocolate is Mars Wrigley's newest product. It has an intense bittersweet chocolate flavor with a smooth finish.
Heat resistant candy
Apart from the chocolate factory at Khed, the enterprise has two gum and mint factories – one each in Badi, Himachal Pradesh and Bengaluru. It claims that every factory site in India is at various stages of becoming carbon neutral and water balanced.
The factory started producing Galaxy Bars for the Indian market in October 2021 and has been making sneakers since 2016. Both, the made-in-India candy bars are specially designed to withstand the country's hot climate during distribution. Kalpesh Parmar, Country General Manager, Mars Wrigley India, says, "By making our chocolates heat resistant, we provide our customers with the best chocolate eating experience and make it easy for our distributors to transport them without relying on coolers. make."
The chocolate company estimates that India's Rs 27,000-crore chocolate and confectionery market is expected to grow by nine percent annually by 2027 and become one of the world's largest snacking markets by the next decade.
Kalpesh Parmar, Country General Manager, oversees the sneakers production line.
Making these items in India also allowed the brand to experiment with flavors. We identify Snickers as a candy bar filled with peanuts, caramel and nougat. But apart from making heat-resistant and vegetarian chocolates for India, the company also offers varieties of other nuts like almonds, cashews, fruits and nuts, and saffron pistachios. They have now added berries to the mix. In February of this year, they launched Snickers Berry Whip.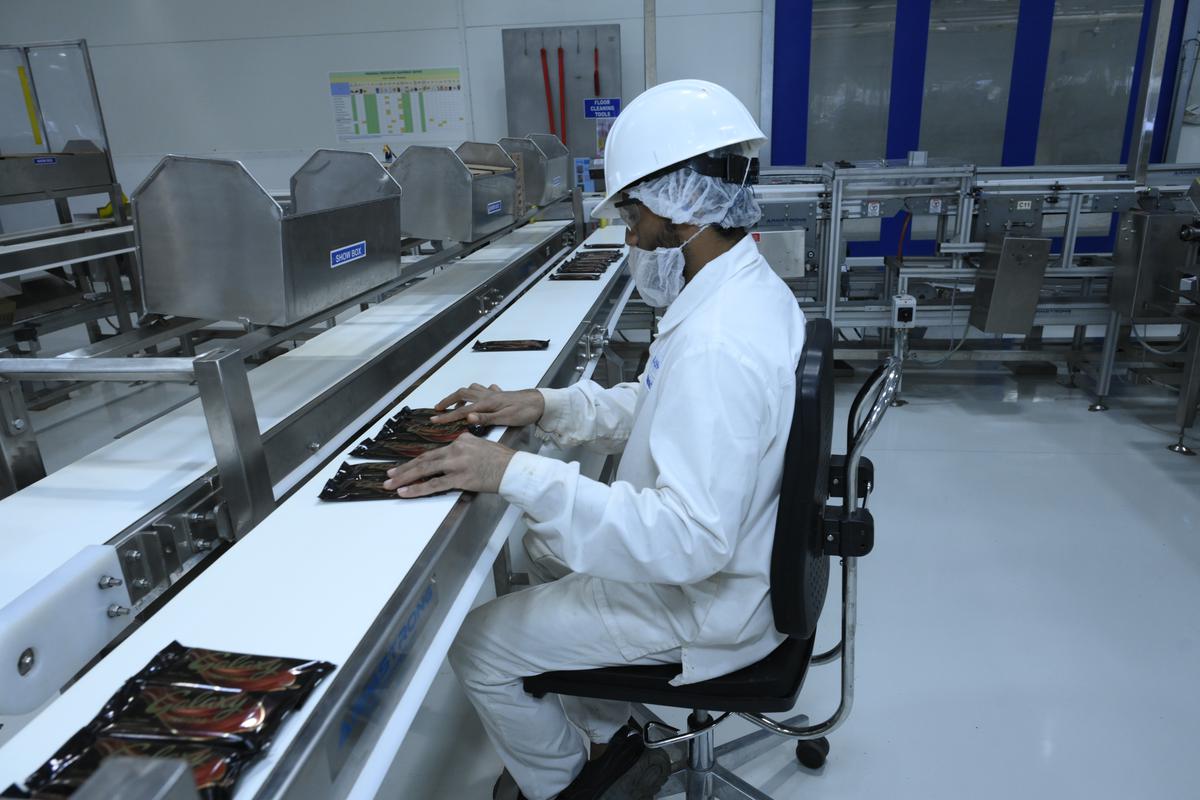 Galaxy Fusion Production Line
According to Mars Wrigley India, 80% of their ingredients are sourced locally. The fried peanuts used in the sneakers are procured from Rajasthan. Vishal Joshi, R&D manager, says the company works with farmers to cultivate the right variety that suits the recipe they use.
The author was in Pune on the invitation of Mars Wrigley India.